We are influencers and brand affiliates.  This post contains affiliate links, most which go to Amazon and are Geo-Affiliate links to nearest Amazon store.
Not long ago, I was asked to review a two-way radio. I was more than happy, though I had never really done so before. I broke one rule I have and took a quick look at what others had to say about this model. One word that ran through all the reviews was "Ham". Now, I love Ham but knew nothing about a Ham radio. I had to take a few extra steps to review this one.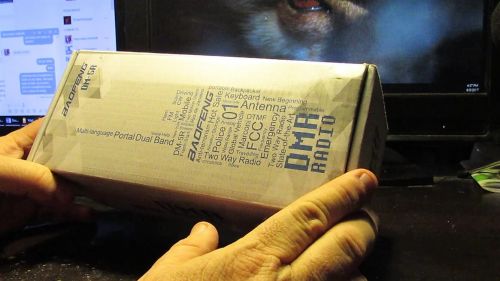 Unboxing Video
First, inside the United States, no persons without a "Ham Radio license", can broadcast on any device that uses as it's frequencies, those used for Ham Radio communications. In times past, I used to use a radio to communicate but that was a CB radio. A "CB" or "Citizen Band" radio was at one time extremely popular in America. Most were intended for a very short range, to gather local information about traffic or to talk to friends, law enforcement, or other professionals in the same geographical location. I used one in the early to mid-70's and into the early 90's. But a Ham radio is very different.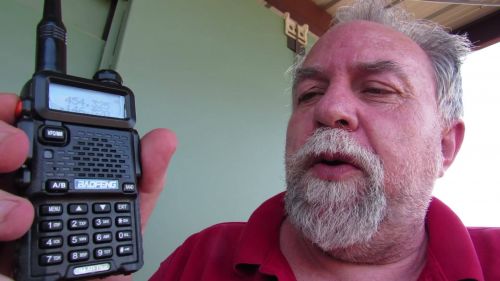 I do not know enough to know enough to educate anyone on Ham radios. What I can say, from listening to those passionate about them at the local Amateur Ham Radio Club is this, they are very useful in times of national or worldwide emergencies. When Hurricane Katrina struck the Gulf Coast in the United States back in 2005 all standard forms of communication like cell phones, landlines, TV, Radio, and nearly everything else you can think of, became inoperative. Only one form of communication was available, Ham radios.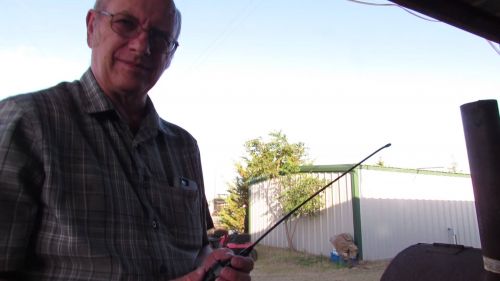 It is with this knowledge that this device holds great importance to me and so many others. And it is because of this that I am pleased to share with you Baofeng's latest radio, the DM-5R Digital Ham Radio. Baofeng is one of the most popular Ham radios in the world, especially for those who are just getting into the art of Ham Radio and want something good, reliable and inexpensive. (One club member said he had used the one he had for 5 or 6 years, and the only issue he had was he had to replace one knob) I was surprised at the variety of radios on the market and that not all are the same when it comes to transmission modes.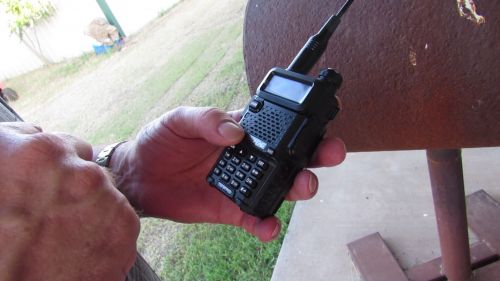 Many radios are analog. By that I mean non-digital. In that format, there are many different types of transmission modes and many various protocols's that are used. This is new enough to me that I honestly lack the knowledge to talk about all the differences in waves, and signal types, and everything I do not even know to mention. But one thing that was clear is that digital was supposed to be able to transmit more using less bandwidth than all the others. It can be decoded with less noise on the other side than all the rest. This means you can send more text, voice, or whatever using less space and have a greater chance of it arriving on the other end without loss of information even should the transmission travel through a storm with lightning.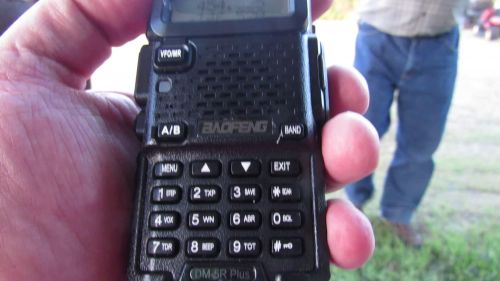 That was more than I had expected to share with you, but I did feel that such knowledge would be needed for those who are not a Ham radio license holder, and who may desire to consider getting one. I can say since getting this radio, I am interested in getting my license. And for those out there who are more proficient in this communication form, please forgive me if I misspoke anywhere. I am going on what little I understood, from both reading, and things I heard.
So, before getting into the details of the actual review of the radio, I am going to share some of the specs. This unit uses a long-life battery rated at 2000mAh. I can say some members of the club told me that they had added a longer battery onto their radios, which have the same basic body design as this one to double the battery life. However, as is, this radio can transmit continuously for 14 hours on a single charge, and stay in standby mode for 30 hours. Not too bad.
This radio can handle up to 128 separate channels. (Think of this as addresses in a phone book since various contacts have different frequencies they like to use, or are allotted to use depending on where they live, you can add the frequency and add their name to it.) That is a lot, and I learned, though I have not learned yet how to program them in, this radio can receive several FM radio stations, and can be programmed for not only Ham frequencies, but a number of commercial frequencies that businesses use with a special license to communicate with others in their same business, as well as a handful of others things such as marine frequencies, weather radio channels, and a few frequencies that allow some non-licensed use.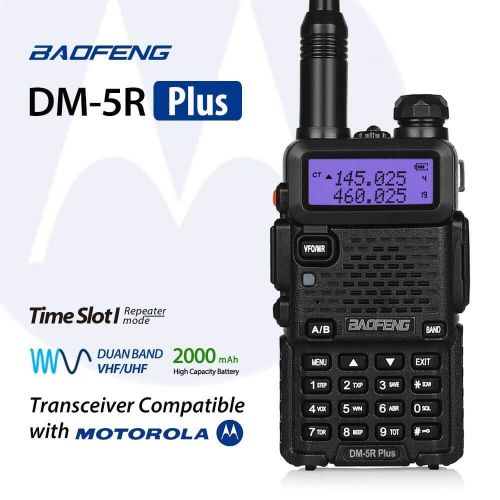 Both VHF and UHF frequencies are covered in something called "tier 1 timeslot 1" which I cannot even begin to explain and simply will not try. (Sorry, but somethings are not things, I am ready to respond to without a lot of study and when I do, it will be to take my Ham Radio Operators license.) There are also a few other things such as a light on the top, and an antenna (that surprised so many with the quality) that was included. The radio also came with the base stand for charging, which holds the radio upright nicely when not in use, a belt clip that needs to be added to the back, and a combo ear piece and mic for hands-free communication.
Here is a short list of some of the printed Specs:
The power is set at 1W/5W
Frequency range VHF/UHF 136-174/400-480Mhz
Max transmission range 3KM (1.86 miles)
8-level Stepping Frequency Selection
Digital and Analog systems
Dual Band Repeater
Auto Power Saving
Emergency Alarm
Flashlight and so much more…
There is a programming password listed on the Amazon link for the radio and a link to the software used to program the radio. A programming cable was not included or I could have done more with the radio. I could detail more but rather than do so, I will go on to talking about what I think.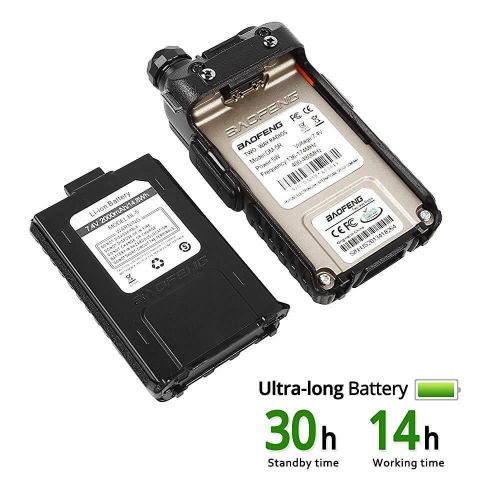 As I said, I personally could not operate the radio to test it. But Everett McArthur (The Club President), and Randy who assisted me with the review were more than helpful, and I am very grateful. If you desire to learn more about Ham radios, please contact the Lubbock Amateur Radio Club, Inc at http://www.k5lib.org/ or on Facebook. I am certain that they will be able to answer questions I cannot.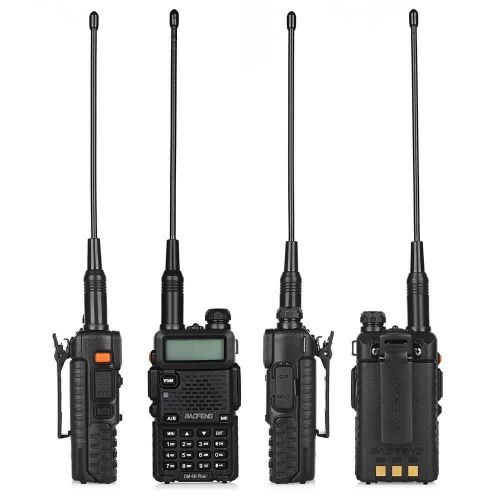 When I spoke with Randy, he took the time to carefully explain as much as he could about the difference between his radio, which is a Baofeng, and mine. The biggest difference is that the DM-5R is digital and his was not. Because of this, and the fact that no one in the Lubbock area owns a "Digital" Ham radio, we could not properly test the digital functions at the time of this review. I did manage to get a promise that as soon as someone else has a digital radio, we can and will get together and test those abilities as well.
Because we did not have the digital, we tested transmission and reception using analog only. The video we did, shows me receiving an analog transmission, and though it was only being done from a few feet away, it was very clear and presented no detectable noise or distortions. In addition, Randy voiced his opinions and interests about this radio, as well as described in detail many of the available functions of the handset.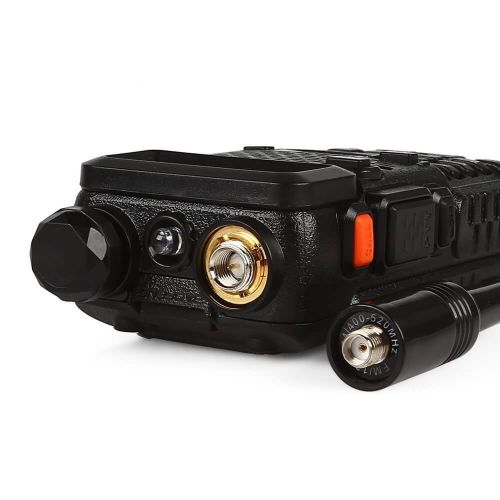 I showed this radio to the club president, and most of the members and all are excited to see just how much they can do with it.  I plan to make additional contact with them once I have downloaded the programmable software and secured a programming cable so that we can program it to include those channels I spoke of earlier such as the weather channels, the FM radio, and those few low-end frequencies that allow me to broadcast without any issues. I will say that as is, my transmissions will be short range but with the right antenna, I can transmit to a lot farther location's, and depending on the time of day, and the atmosphere, I could transmit across the country or who knows, maybe even the International Space Station and beyond.
Being that I am a "novice" amateur, it is difficult for me to understand how potentially wonderful this radio is. I can say this, that even without other digital radios out there, I can still make use of the analog features, and should digital become available in the future, I am already ready. I can also say that those more "professional" amateurs who own hundreds of dollars of radios, I was told they would probably fight each other for a chance to get my radio as their own. To me, that says a lot.
For now, I can say, not only I, but an entire club of men and women are anxious to use this radio to its fullest extent and look forward to seeing all it can do. For me, as well as them this radio was a hit and would make a great addition to any collection.
Disclaimer:
Baofeng sent this radio to me to review. All opinions are 100% mine, and mine alone.
We are influencers and brand affiliates.  This post contains affiliate links, most which go to Amazon and are Geo-Affiliate links to nearest Amazon store.
I have worked in and around many different types of computers. In the Navy, I used a magtape drive computer that was a step down from pen and paper. I later worked for a big computer company and after that, taught computer class's nation wide. I had the privilege of teaching 14,000 students in a 2 years period of time. Afterwards, I owned a small computer training and repair shop for a few years. I have owned C-64's, Pc's of various types, Amiga's, and even Mac's. I now have included the android to my collection. At any time, I have close to 15-20 computers or combinations of computers and game systems in the house. I look forward to more.