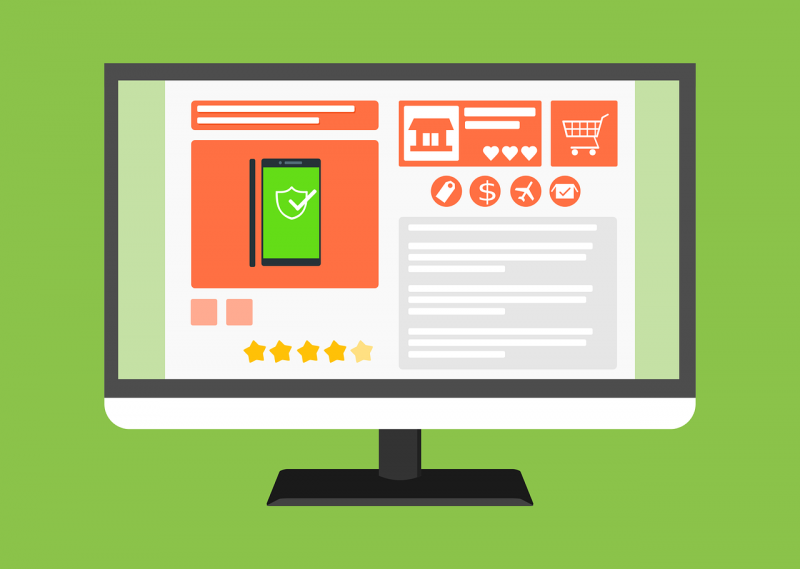 Over the years, online businesses continue to evolve as it makes it easier for people, especially new entrepreneurs, to set up an e-commerce business. In fact, e-commerce nowadays is mostly preferred by a lot of people compared to traditional commerce. Traditional commerce refers to having a physical store. To make that physical store profitable, people must go and visit your store and buy whatever you are selling. However, due to accessibility issues, traditional commerce is losing its battle to e-commerce. Like for example, Forever 21, one of the biggest retail stores in the world, filed for bankruptcy and has shut down many of their retail stores worldwide. One of the main reasons why they're closing a lot of stores is that they are losing the battle against online (e-commerce) rivals.
On the other hand, with e-commerce, you don't have to set up a physical store for your business. All you are going to need is to set up an e-commerce website and post all your products or services so people may see what you are selling. Moreover, since your target customers are all online/internet users, you will be able to reach a tremendous number of people compared to traditional commerce. Your ecommerce website can even reach people internationally if you want to go that far.
E-commerce has already existed before, but it was just in recent years that it became a trending form of business for retailers as well as wholesalers. If you choose an e-commerce store/website, but you don't have the proper knowledge to do so, you are free to ask e-commerce expert Sun Bowl for help. They are a group of professional people who specializes in developing and designing a profitable e-commerce business website at a reasonable price.
However, knowing the basics of e-commerce is still essential. So, we have listed below some useful guides on how to set up an e-commerce business.
Set up a Plan
Well, this first step is a no brainer. Every business needs a plan to succeed. Planning is essential since it will give you a glimpse of what type of business you are pursuing, what goods you are selling, and who are your target market. Moreover, you can also include in your plan the type of ecommerce store you want to have, how should your ecommerce UI look like, and how much will it cost you to set up your ecommerce website? It is highly recommended that you should do a lot of research first, so you would know where to start and end.
Choose a Domain Name
Since you are planning to set up an online store, your domain name probably should be the same as the business name. Moreover, be careful when choosing your domain name before purchasing since you won't be able to change it after you hit the purchase button. Because otherwise, you will have to purchase another domain name and start all over again. And always remember that your domain name is the one thing that your customers will remember.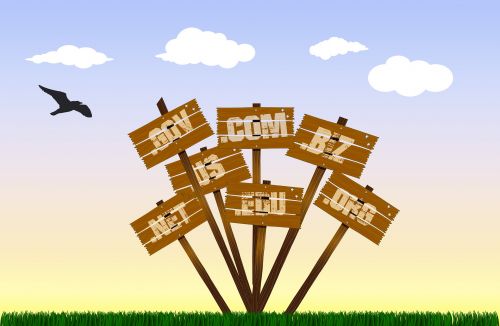 Choose a Web Hosting Service
While there are lots of web hosting services on the internet, be careful when choosing one. You need a web hosting service so you can run your website online. Speed, uptime, and website performance are determined by the web hosting service you are going to choose. Whenever you do your research, as mentioned earlier, look for web hosting that can handle a lot of web traffic and should have maximum uptime. Moreover, getting those factors can also help you rank in search engines such as Google to get on their SERPs.
Choose an E-commerce Platform
If you have a decent budget, you can always opt to hire a professional web developer/designer to build your e-commerce website. However, it will cost you a significant amount of money, and it's not wise, especially for a start-up entrepreneur. To avoid such, you can choose an e-commerce platform instead. There are lots of e-commerce platform that was specifically made for setting up an online business. For example, e-commerce expert Sun Bowl highly recommends Shopify since it is the easiest and most flexible platform to handle for e-commerce. Moreover, you can use the platform for free up to 14 days, and this means that you can start selling products or services without purchasing a Shopify plan.
Moreover, you can buy the basic Shopify plan for as low as $29 per month. It allows your store to sell an unlimited number of products, and it's easy to use even if you don't have a background in web development. Shopify provides mobile-ready themes and templates, and all you have to do is to populate the sections with your own products and other content. Furthermore, one should also take note that Shopify is a hosted platform, so there's no need to buy web hosting services compared to other e-commerce platforms.
Other types of e-commerce platforms that you can also choose are Woocommerce via WordPress, Weebly, Magento, Wix, and many more. But among these types of e-commerce platforms, we highly recommend using Shopify.
Choose a Payment Method
All types of e-commerce platforms support a wide range of payment methods, such as PayPal, Google Checkout, and credit cards. But first, you need to have an internet merchant account so that you can receive online payments.
Create a Marketing Campaign
Once you're done setting up your e-commerce website, you need to find a way on how people will be able to know that your site exists. You can use Facebook Ads, Google AdWords, PPC, and other types of marketing campaigns to drive potential clients into your e-commerce website. Also, consider content marketing and blogger outreach as an addition to your marketing strategies.
Final Thought
E-commerce is the most popular and effective way of doing online business. You can reach a lot of potential customers that traditional commerce can't do. Moreover, setting up an e-commerce store is a lot easier compared to traditional commerce. All you have to do is to hire services that set up an e-commerce store, or you can opt to set it up yourself by following the basic guidelines we have provided above.
About the Author:

Rachelle Andi is a psychology graduate and a mom of two. Instead of pursuing her career in her field of study, she self-studied Ecommerce and Digital Marketing. She currently works as an e-commerce expert Sun Bowl. She specializes in Shopify and also create contents, newsletter for E-Commerce sites of their clients.
This is the Dragon Blogger Guest Bloggers account for author's who want to submit articles and only have credit in the post instead of having to manage their own WordPress profile.