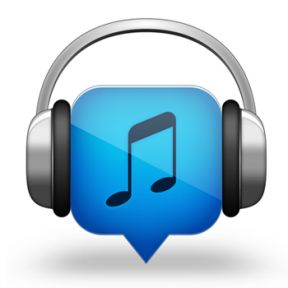 Thanks to the Apple's dominance along with a tough competition from some of the Android phones, BlackBerry has been the one affected the most, especially after its 3 days of BBM service outage recently. But that doesn't seem to stop RIM to move ahead, with the company launching a new application called BBM Music, which is now available for free download from the BlackBerry App World.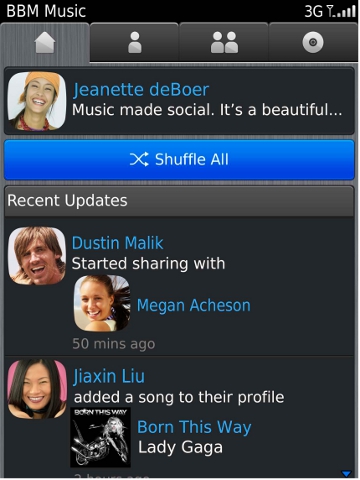 The BBM Music app offers users with Premium subscriptions, with which you can download upto 50 songs from the available wide range of catalogs. After that you can add more songs to your playlist by adding more number of BBM friends with Premium subscriptions, which lets you access their playlist as well as makes yours available to them. You can also comment on the songs as well as see others comments too and lets you listen music while you are offline too.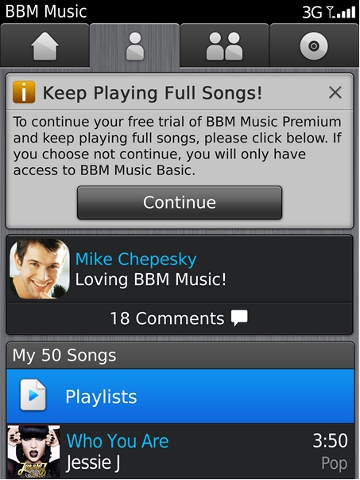 BBM Music is nothing but a social music service which allowss all the BBM as well as BlackBerry phone users to connect, share and access each others music at one place. There are two types of subscription available for the BBM Music app- Premium and Free subscription. The Premium costs US $4.99 ($4.99 CDN and $5.99 AUD) which also comes with a free trial offer which will allow users to enjoy the Premium features for a limited time(Free trial for a period 2 months in US and Canada, 1 month in Australia). The Free subscription is similar to the Premium features, but you get only a 30 second preview of the songs.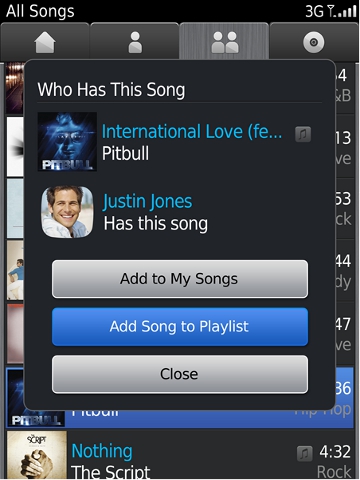 Features
Create music profile from the available catalog of songs
Keep swapping songs with new ones every month
Add new friends
Access and share playlists with friends
Post comments and also watch others comments on songs
Chat with your BBM friends from within the Music app
Listen songs even when offline
[youtube width="500″ height="380″]http://www.youtube.com/watch?v=ZmvO-FQGrCc[/youtube]