Though the Kindle Fire has access to Amazon's Android store which houses over 12k listed apps instead of the 200k plus you could find from scouring the general android stores online.  You can still find plenty of free Amazon Kindle fire apps that are free as well as new releases.
Amazon does have an amazingly easy to use and filter android app store which you can browse from any device.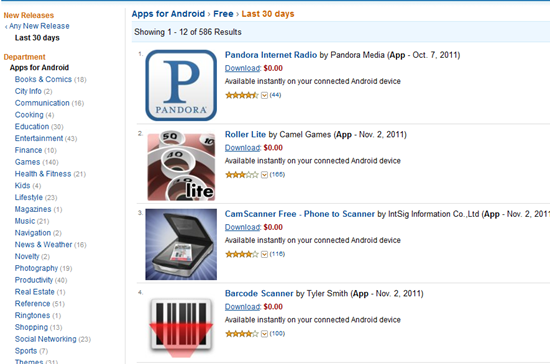 The Android App store in Amazon.com lists over 6k free app titles that you can download for Android and lets you filter by category, release date and even sub categories under the category you select.
In filtering all free apps in the last 30 days in the gaming category, then in the Action category I found there were 29 titles released in the past 30 days alone.  The search and filter is actually faster and easier to use than the iTunes store in my opinion when it comes to finding apps quickly and easily.
Amazon also has a great ability to let you test drive the application on your PC, so you can simulate the way the game would be on an Android device though you are using your mouse and keyboard instead of a touchscreen obviously.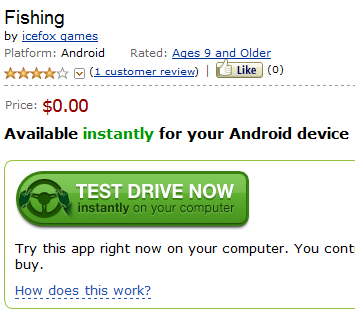 This is an easy way to screen a game without having to download it on your Kindle Fire or other Android tablet first to make sure you think it's worth downloading to your tablet.
Though at this time there are far more games and apps for the iPad and iOS devices, I quickly see this gap closing with more and more Android tablet devices being released and I really think Amazon will be a huge force in driving more applications to develop and port to Android and more specifically the Kindle Fire.
At $199 the Kindle Fire is among the best bang for the buck Android tablets on the market and hits the sweet spot for kids and grandparents as a great gift.
-Dragon Blogger
[easyazon_block asin="B0051VVOB2″]