We are influencers and brand affiliates.  This post contains affiliate links, most which go to Amazon and are Geo-Affiliate links to nearest Amazon store.
It seems like an eternity has passed since Rockstar Games first announced that Red Dead Redemption was getting a prequel, doesn't it? Well, it may not have actually been an eternity, but it's going on two years now, so it's been a while. And during a lot of that time, we've had next to no news about the new game.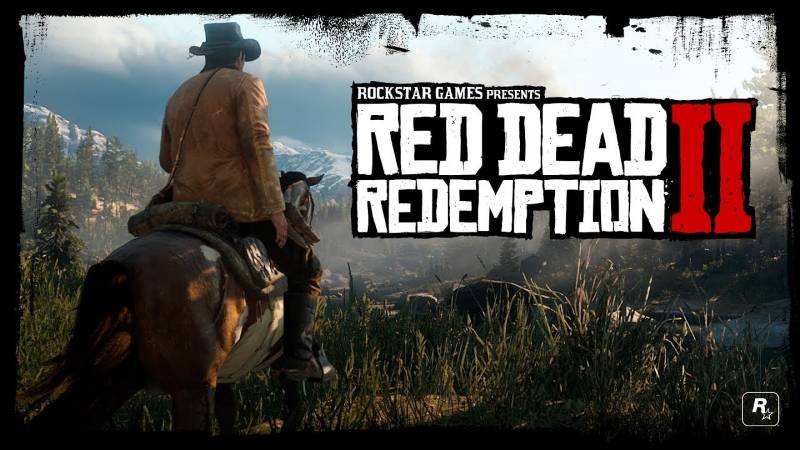 Okay, so we've at least had a couple of trailers, but the last one was ages ago—clear back in September of last year! So we can say without exaggerating that RDR fans have been starving for a new glimpse at the game—and now we're going to get it. According to VGR.com, the trailer for the next Red Dead Redemption game is going to drop on Wednesday, May 2nd. We're almost there at last!
Just like the original Red Dead Redemption, RDR2 is going to feature an open world to explore. Through the third person perspective, players will take on the role of Arthur Morgan, the protagonist we were introduced to in the game's second trailer. Being as new artwork released for the game features a bearded character however, we speculate that there may be more than one playable protagonist in the game (that or Morgan grows a beard at some point). It may also be that we are looking at a younger John Marston.
You are probably aware given the long timeframe we've been waiting that Red Dead Redemption 2 has been delayed repeatedly since it was first announced. This shouldn't worry you though. Take-Two CEO Strauss Zelnick has explained, "All of our labels are focused on releasing a title when they reach that apex of effort and perfection. And in this instance, Rockstar Games felt more polish was required, and naturally we are in favour of that decision [to delay Red Dead Redemption 2]. The date of October 26 is set, and I am confident that will be the release date. We are incredibly excited about it."
Hopefully that means that the delays are over. And it seems that they were for a good reason. While gamers might complain about having to wait so long for the new game, at least we can rest assured that the emphasis as always with Rockstar and Take-Two has been on quality. The painstaking detail which Rockstar puts into its worlds is exactly what separates them from the mass of other games out there right now. An open world game like this offers a ton of content and numerous hours of game time, so waiting a little longer is worth it if it means a better game.
So when will you finally be able to get your hands on Red Dead Redemption 2? The game is due to come out at least on October 26th, 2018, and will be released for PS4 and Xbox One. Pre-order your copy in advance so that you can play it right away when it comes out. After so many delays in development, the last thing you want to be dealing with is delays in shipping or downloading!
We are influencers and brand affiliates.  This post contains affiliate links, most which go to Amazon and are Geo-Affiliate links to nearest Amazon store.
I am interested in all things technology, especially automation, robotics and tech that helps change how society will live in the future.