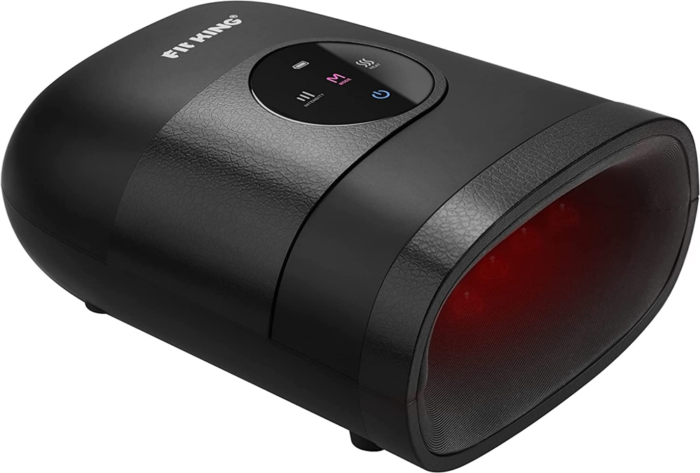 Tired of the intense pains in your hands? A hand massager will surely help relieve those annoying pains
If you usually work daily for many hours a day you will surely have experienced some pain in different parts of your body, which is normal, regardless of age, pain from activities and work is frequent in many people and that can decrease their performance. Accidents can also cause swelling which is very painful and uncomfortable, so you are probably looking for ways to reduce those types of pain that can significantly decrease your performance. You may think that a professional massage therapist can be a good option, but it can be expensive and not everyone has the time for that.
There are many products that can reduce pain, so it is a great option to reduce the pain in your hands, so you could save a lot of money, and best of all, you can get a nice massage at any time. Hand massagers are designed to offer you an efficient and restorative massage to decrease swelling or pain in your hands. Hand massagers usually offer hot massages to improve circulation, this helps the pains to decrease in less time.
The FIT KING hand massager is one of the best options to consider if you are looking to reduce the annoying pains caused by work or accidents. It offers relief, so you can use it at any time instead of spending hundreds of dollars on a professional massage therapist. Next, discover the most interesting features of this product.
Features of the FIT KING hand massager
The main feature of the FIT KING hand massager is that they offer great relief from hand pains caused by work or intense activities that can hurt your hand. To relieve pain in less time the FIT KING hand massager offers a hot massage that improves circulation and relaxes your hand to decrease pain. If you usually have swellings in your hands then the hot massage will be of great help to reduce swelling. You can adjust the intensity in 3 levels. All your joints will enjoy a relaxing massage, so it is also a good way to reduce stress.
2500mAh rechargeable battery
Another feature of the FIT KING hand massager is that it is designed to offer great battery performance. Although it can offer a 3-level adjustable hot massage, the 2500mAh battery allows you to use the hand massager for up to a week on a single charge (with daily use of 20 minutes). The portable design allows you to take it anywhere without problems, so if you plan to travel soon and you are worried about the pains in your hands this feature will be of great help.
The FIT KING hand massager is designed to be easy to use. To begin with, enjoy a pleasant and relaxing massage in your hand you just have to enter your hand and select the level of intensity. Forget about paying hundreds of dollars for a professional masseuse, this hand massager does a great job of relieving the aches and pains caused by intense work. Without a doubt one of the most interesting products you can use. Ideal to give to your friends and family.
You can buy this item here on Amazon
My name is Joel! I love to read, I go to university like most people my age.
In my free time I usually train boxing, I love music, I also know how to play the guitar and the harmonica.