Gaming can quickly become an expensive hobby if you're always going after some of the best gear out there. If you want to game, you need the device, software, headsets, controls, keyboards, a mouse, a monitor… However, it doesn't always have to cost so much. We went hunting for some of the best gaming monitors on the market that don't break the bank so you can still have the best gaming experience.
Best budget 24″ gaming monitor:
Sceptre E248W-19203R 24″
The ultra-tin 24″ monitor from Sceptre is a great deal if you need a 24″ monitor that won't break the bank. This monitor is ultra thin and encased in a metallic design. The screen is 1920 x 1080 with 75Hz, which is not bad for a budget monitor and enough to give you a clear image of your games. There are built-in speakers so you can hear your games even without headphones. The built-in Adaptive Sync helps keep the data between your graphic's card and your monitor flowing smoothly so you have less choppy gameplay. The 75Hz refresh rate reduces tearing while you play and keeps it smooth.
Features:
2 HDMI ports

Mounting type: VESA Hole Pattern 100mm x 100mm

Brightness level is 250 cd/m2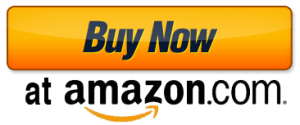 Best budget 27″ gaming monitor:
Sceptre Curved 27″ Monitor
Sceptre has another great budget deal in the 27″ monitor range, too. This is not a regular monitor either, it's curved for an ultimate gaming experience. To keep your games flowing smoothly on screen, it has a 75Hz refresh rate and 1080p resolution. For even more of an immersive experience, it has a borderless screen to give you an extra-wide view.
Like the other monitor, this one also has built in speakers but it doesn't sacrifice screen space to fit them into the build. This monitor also has blue light shifting technology inside of it so you get less eye irritation as you play. For full customization, you can tilt the display 15 degrees backward or 5 degrees forward to optimize your viewing experience. The tilting, along with the curve, makes this an excellent option for gamers.
Features:
One HDMI port
One VGA port
Headphone port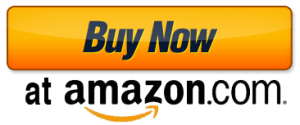 Best budget 32″ gaming monitor:
AOC C32G1 32″ Curved Frameless Gaming Monitor
This gaming monitor from AOC is another frameless monitor which maximizes your viewing experience to give you as much screen as possible.. It has FHD 1920 x 1080 with a helpful 144Hz refresh rate for an ultimate, smooth gaming experience. It has a 1800R curve on it to give you a full, ultimate experience that lets you immerse yourself into your game. It has a 1ms response rate along with AMD Free Sync to make sure your graphics card and your monitor are staying synced to reduce tearing or other gaps in your gameplay. If you play fast-paced or competitive games, you know how important a smooth gaming experience is to make sure you can see the action at all times.
Just like the other above monitor, it has LowBlue Mode technology to reduce eye strain and to have less impact on your sleep.
Features:
Ports: 

VGA, Display Port 1.2 and 2 x HDMI 1.4 connections

Brightness: 250