We are influencers and brand affiliates.  This post contains affiliate links, most which go to Amazon and are Geo-Affiliate links to nearest Amazon store.
Most gamers will be amazed to discover how packed E3 2019 games are with awesome stuff. The video gaming industry is exploiting all the available opportunities and its future is brighter like never before. E3 has taken its time to showcase the most crucial titles in the industry with studios such as EA, Nintendo and Square Enix taking the lead to introduce what's next for their franchises.
The E3 held this year was full of surprises and most gamers were surprised to discover all the new titles that were made fun of throughout the week come to the console till next year. As E3 winds down, here are some of the exciting games to look out for.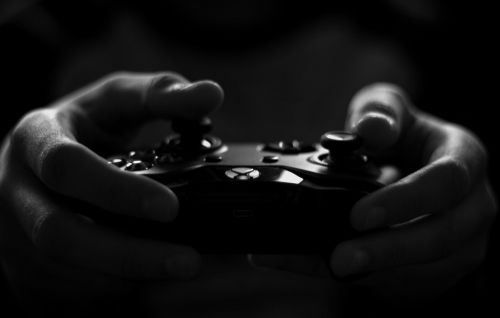 The Legend of Zelda- Breath of the Wild Sequel
Release Date: Not confirmed
Platform: Nintendo Switch
Nintendo Switch took the opportunity to confirm that the game, the Legend of Zelda- Breath of the Wild Sequel is being developed and it will be out soon using a teaser trailer. Most gamers were excited to find out about Zelda's escape.
The Witcher 3: Wild Hunt Full Edition
Release Date: 2019
Platform: Nintendo Switch
This popular and thrilling title since 2015 is being upgraded as we speak right now. Nintendo never stops surprising their fans and followers with their story expansions and great characters. I can't wait to the play this game because it's on my favorite list.
Mario & Sonic at the Olympic Games: Tokyo 2020
Release Date: November 2019
Platform: Nintendo Switch
Nintendo is planning to release a Mario and Sonic game just a few months before the Tokyo 2020 summer Olympics. This game includes different types of sports such as karate, surfing and skateboarding together with other features from the older versions.
Luigi's Mansion 3
Release Date: 2019
Platform: Nintendo Switch
This will definitely be an amazing game. I can really feel it on my belly. Nintendo showcased some of the gameplay clips of Luigi's Mansion 3 at E3 together with a monster taking the second player. This monster known as Gooigi is powerful.
The Legend of Zelda- Link's Awakening
Release Date: 20th September 2019
Platform: Nintendo Switch
This was among the greatest news at the E3 this year. The game will be accessible from 20th September this year. This game allows you to be the creator of your own dungeons and this is amazing.
Trials of Mana
Release Date: Beginning of 2020
Platforms: PlayStation 4 and Nintendo Switch
This is a classic game that reminds most of us of the early 90s. This game allows you to live beyond the boundaries of Japan. The previous version of this game was originally named Seiken Densetsu 3. This upgrade is expected to bring tons of exciting features for gamers.
Marvel's Avengers
Release Date: 15th May 2020
Platforms: Xbox One, Pc and PlayStation
As superiorpapers.com reports, in the recent years, we've seen interesting movies winding up to become upcoming games. Among them is Marvel's Avengers which caught the hearts and minds of people all over the world. In this game, the Avengers are made responsible for a tragic event and they are outlawed only to untie again five years down the line when they are desperately needed.
Final Fantasy VII Remake
Release Date: 3rd March 2020
Platform: PlayStation 4
This one of the games that most gamers predicted they would see in future. The Final Fantasy VII trailer was exciting to watch and we just can't wait for the game to be released next March. Square Enix has formed the habit of delaying the release of games however, we are certain that this game is worth your patience.
Outriders
Release Date: Summer of 2020
Platforms: PlayStation 4, PC and Xbox
If you are a fan of futuristic science fiction games, Outriders is the ideal game for you. Outriders has plenty of shooting and it will feature a three players' play which is quite amazing. I can't help but wait.
Oninaki
Release Date: 22nd August 2019
Platforms: Nintendo Switch, PlayStation 4 & Steam
If you are interested in the life after death topic, this game will share with you some important insights. Your work will be guiding the departed souls from this world to the next. As the trailer confirms, this game is expected to be out by August. This game looks great!
Halo Infinite
Release Date: Holiday of 2020
Platform: Project Scarlett
The short and exciting trailer showcased the Master Chief after his loss as Halo 4 ended. Since no other important details relating to the game have been released, it was announced that gamers will get the opportunity to see Halo Infinite as Xbox releases the new Project Scarlet console in 2020. This game is worth playing.
Dragon Quest Builder 2
Release Date: 12th July 2019
Platform: Nintendo Switch and PlayStation 4
Dragon Quest Builder 2 is bigger and better in every way. Everything has been adjusted for the better. The maps look better and the details about settlement are on point. You'll even have company (Malroth) while creating your futuristic world. From 27th June this year, the demo will be released for you to enjoy before the game release date.
Conclusion
After the big presentations were done everything stabilized, these are some of the games that caught our minds and hearts. We know they'll excite you too. Most people enjoy playing video games developed by popular brands such as EA Games, Nintendo, Xbox and PlayStation.
Playing these games with your family and friends will be exciting especially during the holidays. As we progress, more exciting games will continue being released. All you have to do is prepare yourself and watch out for them. These games are also important for those people who take life too seriously. Start preparing yourself now for the bright future ahead of you. Happy gaming!
We are influencers and brand affiliates.  This post contains affiliate links, most which go to Amazon and are Geo-Affiliate links to nearest Amazon store.
I am interested in all things technology, especially automation, robotics and tech that helps change how society will live in the future.