We are influencers and brand affiliates.  This post contains affiliate links, most which go to Amazon and are Geo-Affiliate links to nearest Amazon store.
Starfield has thousands of planets, so it can be daunting to find the best planets for you to build a profitable and durable base. But that's where we come in! Here's how to find the best planets in Starfield, whether you're looking for a place to build your first outpost, or simply want a planet with great resources.
Beginners and even confused seasoned gamers are all welcome to join us on this journey. Let's go!
Look Through The Planet's Resources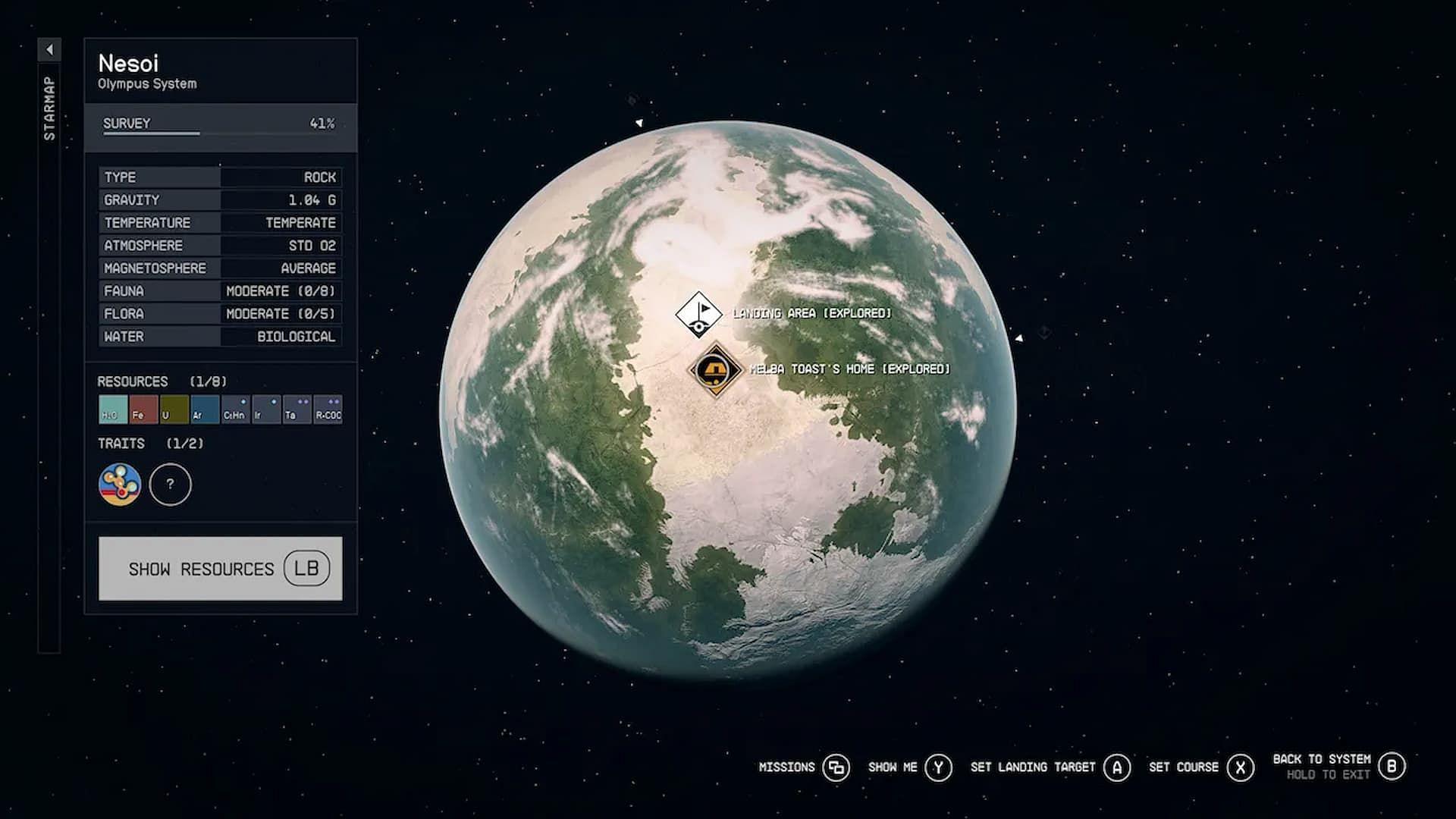 This is the most important takeaway of this guide. Make sure to choose a planet with plenty of resources or specific resources that you need. You can do this by hovering over the planet or moon, and it will let you know what resources you can mine. Note that you can only see the resources of the planets and moons in the same solar system. You can grav jump to different solar systems and check out their respective resources.
If you are new to the game and this is your first outpost, you would want to focus on some major building resources to help you with your construction and crafting. These are namely:
It is important to find a planet that fits your requirements as these resources are required for weapon crafting, research requirements, base construction and other forms of crafting. This is especially true in the early parts of the game. Additionally, if you can find a point on the planet where multiple materials converge, that would be the most ideal spot to build your base.
Find Planets That Do Not Have Extreme Environments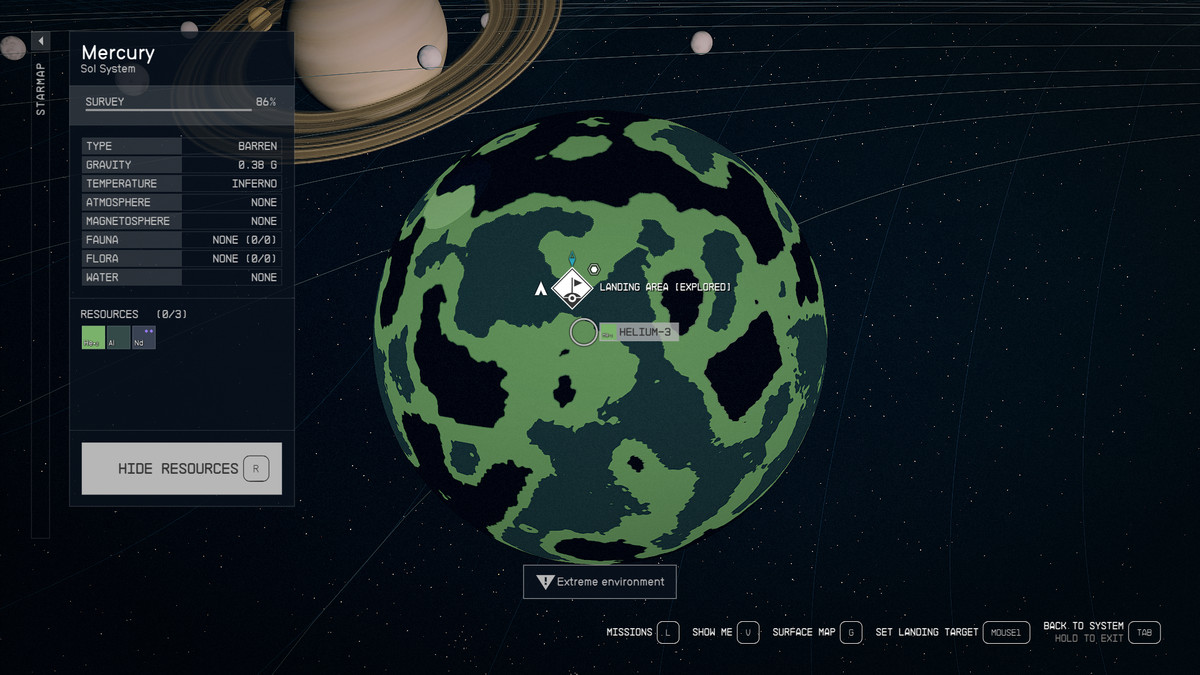 Players should avoid any planets with extreme environments at the beginning of the game, as they limit what you can do and make things more difficult. Planets or moons with extreme heat or extreme cold conditions are best avoided. Even if it may seem tempting due to their resources, it is best to avoid them if you are building your first outpost.
Furthermore, you can only build outposts on planets with extreme conditions by unlocking the Planetary Habitation skill in your Science skill tree. Once you're done with that and are confident in your skills, you can try your luck on these extreme planets. Plus, these harsher planets typically host rarer resources like Tungsten which is important for building more complex machinery.
Hence, get good and then try your luck.
Beacon Scouting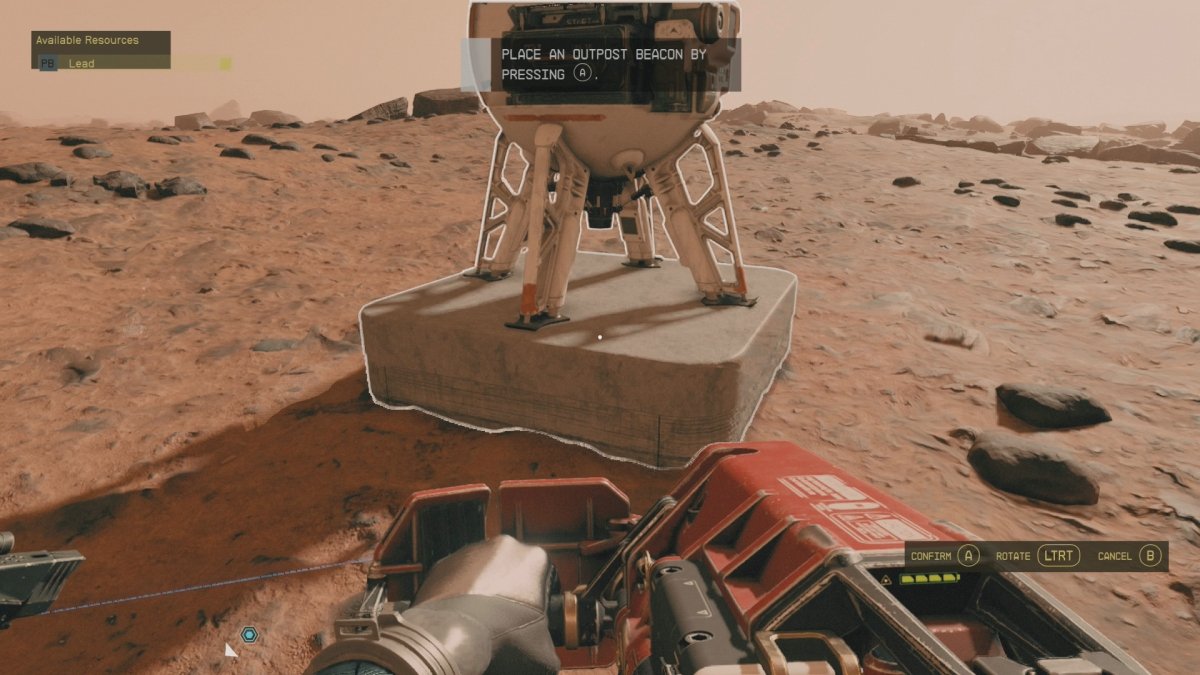 After you've selected a planet, your main task is to find a spot that has common and rare resources. Once you've landed, take out your Scanner and select Outpost Beacon which will showcase the resources on the spot it is hovering over. Now you can run around with the Beacon and locate the perfect spot between your resources to plant your Outpost.
Again, be sure to find the optimum spot between your rare resources and common resources. It will save you a lot of time and effort in the long run. You're trying to make a profit not lose it!
Planet Recommendations
Zamka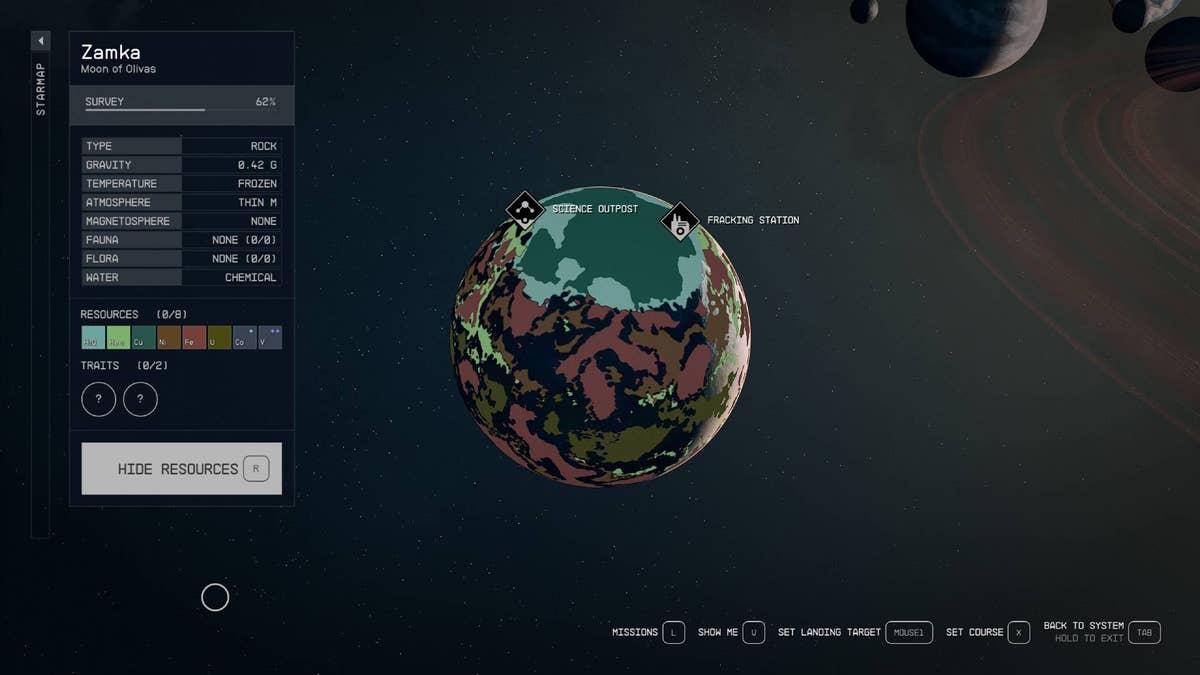 You can find Zamka in the Alpha Centauri System near Olivas, it is the fifth moon of Olivas. This moon has a lot of resources which is essential for building your base. The only downside (if it is one), is that you may find it difficult to find a sweet spot in between resources to mine since there are a lot.
Here are some of the important resources you can find on Zamka:
Cobalt
Copper
Helium-3
Iron
Nickel
Uranium
Vanadium
Water
Tau Ceti VIII-b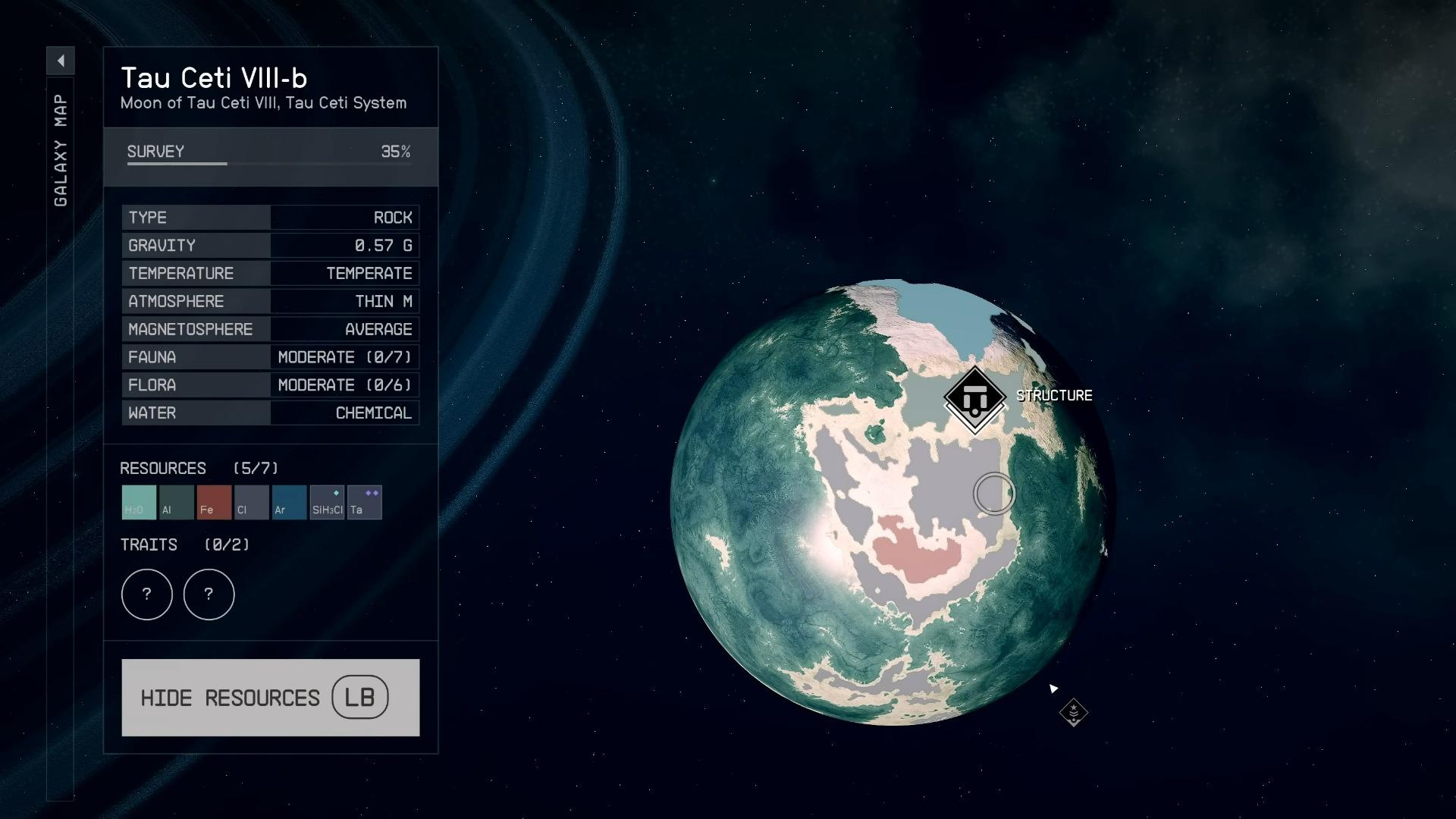 This is one of the earliest planets in your game where you can find some uncommon resources like Tantalum. Tau Ceti VIII-b is a moon orbiting Tau Ceti VIII in the Tau Ceti System. You can find a lot of resources used for crafting on this moon, some even uncommon and rare ones as well.
Here are some of the important resources to take note of:
Aluminum
Iron
Argon
Water
Chlorosilanes (uncommon)
Tantalum (uncommon)
Chlorine
Truthfully, a lot of the planets in the Tau Ceti System are rich with resources that you can mine and turn a profit from.
Andraphon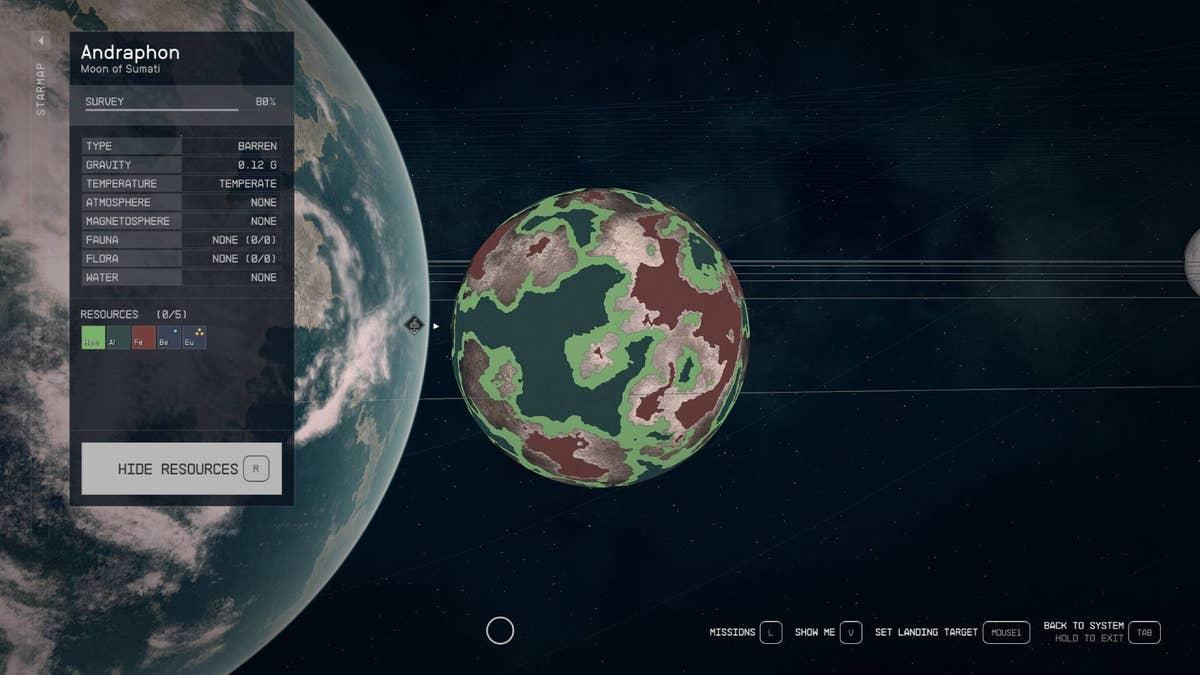 This is the first moon of Sumati located in the Narion System and is a great choice for beginners to make their first outpost. Mainly because it has a lot of important resources that you will be lacking as a beginner. You will want to stock up on these resources to build a stronger and better base that will hold up in the long run.
These resources include:
Aluminum
Benzene
Europium (exotic)
Helium-3
Iron
Titan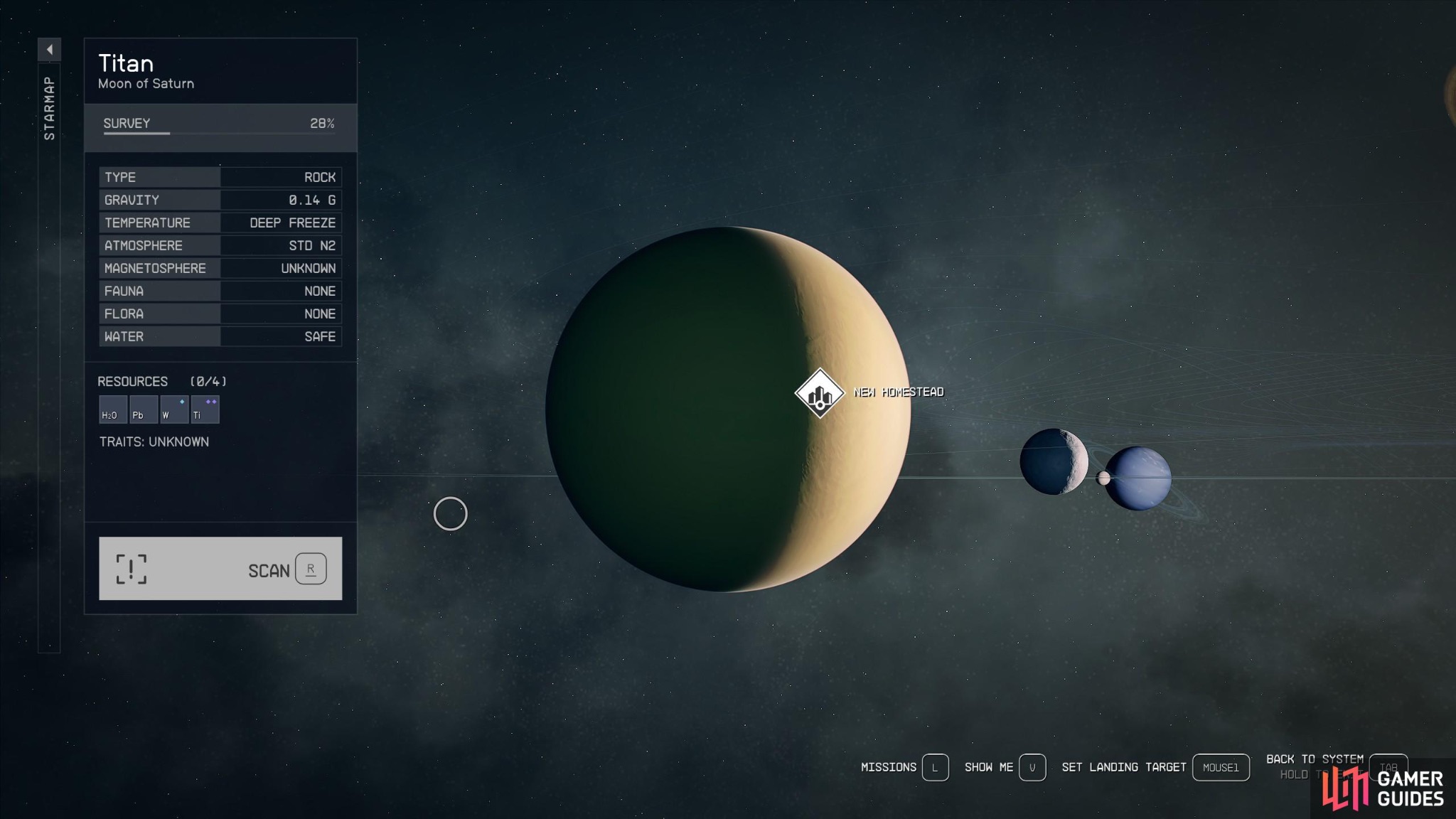 You should only try building an outpost on Titan if you're used to the game and are looking for a challenge. Titan requires you to unlock the Planetary Habitation skill in order to build an outpost in its harsh environment. We would only recommend this for players who are in the late game.
Titan is the second moon of Saturn in the Sol System with a Deep Freeze climate. You can find some rare and valuable resources here, which makes it worth the trouble. Plus, a lot of its resources can be used for weapon crafting and mods.
Some resources include:
Tungsten
Titanium (uncommon)
Lead
Water
Eridani VIII-c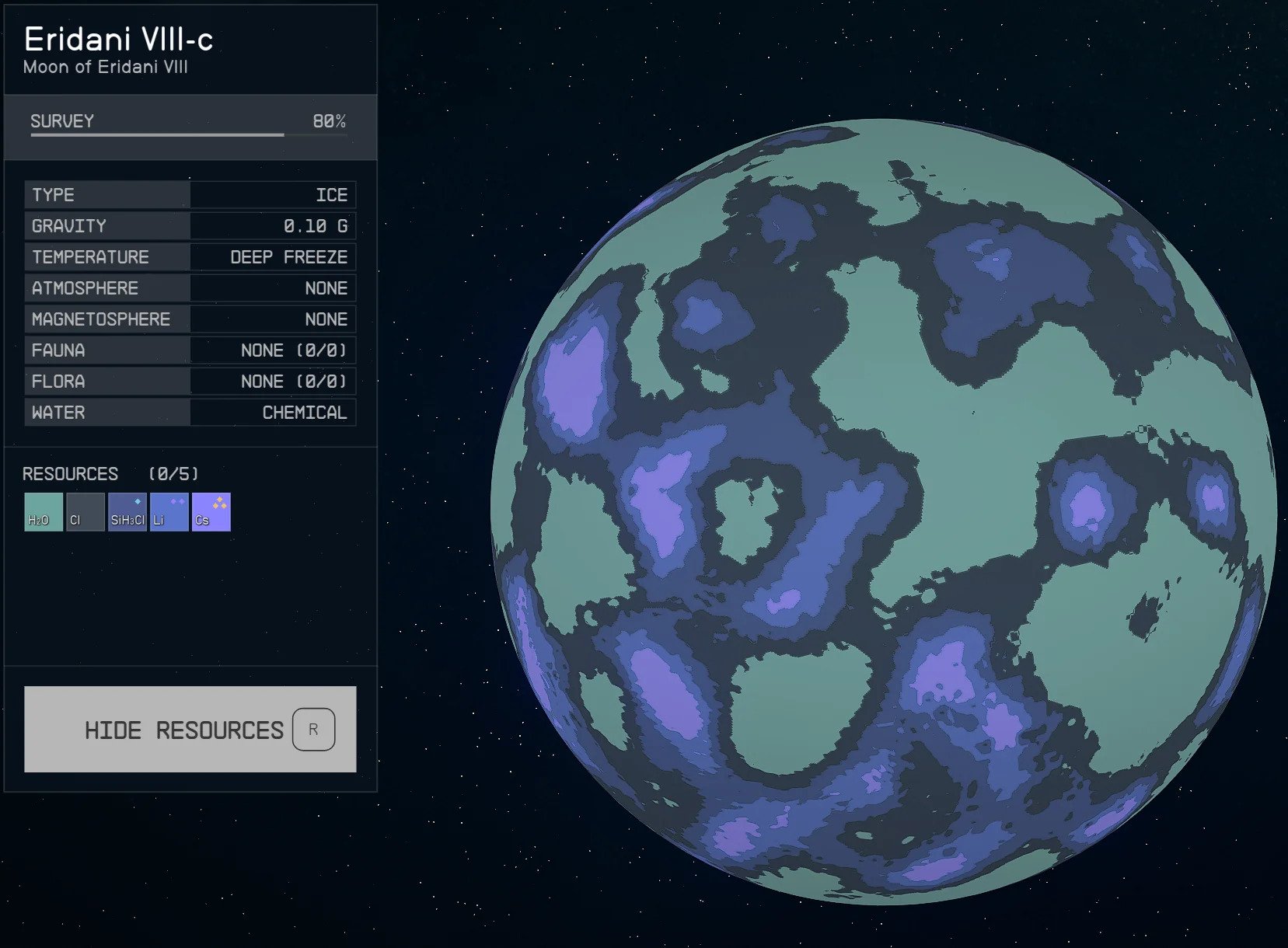 Similar to the Tau Ceti System with its host of useful planets, the Eridani System has a lot of planets with large amounts of resources to uncover. The Eridani VIII-c is a moon that orbits Eridani VIII and is also set in a Deep Freeze environment, similar to Titan. As such, the Planetary Habitation skill is necessary here as well.
Some of the resources that could be found include:
Lead
Titanium (uncommon)
Tungsten
Europium (exotic)
Uranium
Aluminum
Water
Helium
Once you start getting a hang of things, you'll find that Starfield is a great adventure and challenge to undertake. With thousands of planets to explore and choose from, you are sure to find one that fits all of your needs and more. Simply make sure to keep your eye out on what the planet's environments are if you're new to the game. Good luck outposting!
Starfield is available for PC or Xbox Series Consoles, we highly recommend it is played on the Xbox Series X and not the Series S which is not as powerful of a console but is not available for the PlayStation 5.
We are influencers and brand affiliates.  This post contains affiliate links, most which go to Amazon and are Geo-Affiliate links to nearest Amazon store.
I dip my toes in everything nerdy and pop culture. You can either find me writing or geeking out.