We are influencers and brand affiliates.  This post contains affiliate links, most which go to Amazon and are Geo-Affiliate links to nearest Amazon store.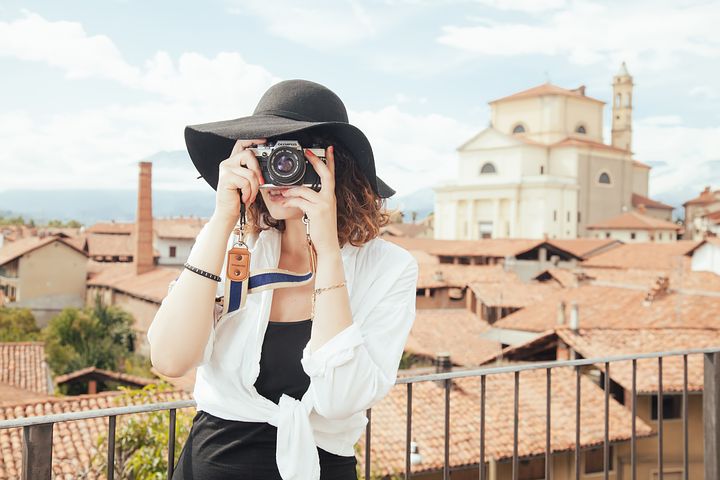 With amazing photos coming from even your modern smartphones, cameras are situated in a complicated position. The first thing that dissuades the population from buying them is their price. Yes, professional cameras are really expensive.
So when you have the budget to afford one, it might be in your best interest to get all your money's worth. Here are the best of the best cameras in 2019 that can help you in taking better pictures and improving the quality of your work.
Olympus Tough TG-5
Starting off our list is a compact camera with amazing shots as well as a hearty exterior. The Olympus Tough TG – 5 was built to last and withstand any mistakes or abuse you can throw at it. Equipped with a sturdy, waterproof exterior, this camera is a great option for not only beach-goers but for the early morning mountain weather as well.
However, do not let its tough, durable exterior fool you. Inside this awesome camera lies an amazing body that can even beat the latest of GoPros. Photographers are amazed at what they do at looking for different albeit risky angles in order to take amazing pictures never before seen by the naked eye. Imagine what you can do without those limitations. You can climb a mountain or even swim through the corals dragging around this camera and it will come out good as new.
The Price for the Olympus Tough TG-5 starts at $289.99 You might be able to get it at a bargain price in Lazada if you order quick enough.
Canon EOS Rebel SL2 / EOIS 200D
If you are the kind of person who can spare a little bit more for your first ever DSLR camera, then you can indulge in the many features of the Canon EOS series. Equipped with a Flip-out touchscreen camera that allows you to look at what your camera is taking when holding it to your face, this is a great option which can double as a vlogging camera.
The Canon EOS Rebel SL2 also comes with 4k video recording as well as a new processor. The EOS Rebel is an amazing starting camera because it offers features in which a starting photographer needs to get used to.
This awesome DSLR Camera's price starts at only $449.00. It's an affordable price for its amazing built-in features that you surely would enjoy. Go get it now because these kinds of cameras quickly fly through the shelves.
Olympus OM-D E-M10 Mark III
Cameras and their names are complicated, however, there is one that you should never forget, and that is the Olympus OM-D E-M10 Mark III. Why? Because it packs quite a wallop for a small and stylish camera.
The Olympus OM-D E-M10 Mark III is an excellent piece of hardware. Taking into consideration the amount of effort the company has put in this small package, you will surely feel that you got the maximum bang for your buck.
Equipped with a smaller Micro Four Thirds sensor which some people criticize with a passion, this camera can duke it out with the more expensive kinds of cameras without a problem. It also has a 5-axis image stabilization system which beginner photographers will surely appreciate.
This camera is lightweight so you can take it wherever you go and you will not even realize that. With a starting price of $449.00, you might enjoy this too much.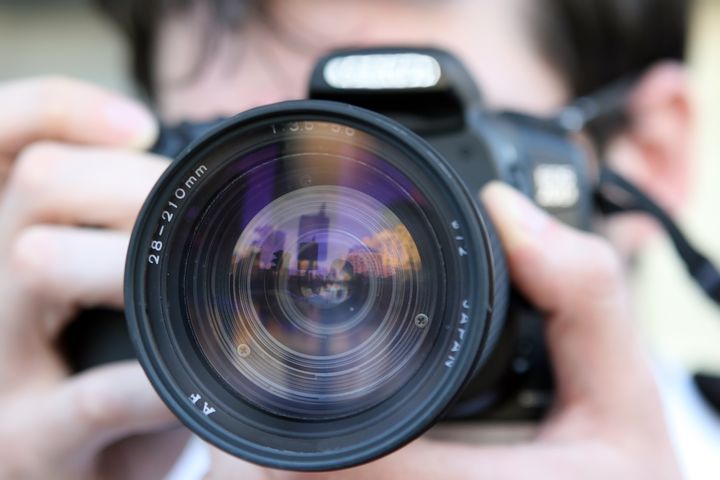 Panasonic Lumix ZS200 / TZ200
People love to travel. If you ever find yourself on the go, traveling to places you have never been as well as enjoying the amazing sights new destination has to offer, don't forget to bring everybody else with you by simply purchasing the Panasonic Lumix ZS200. This camera was built with travel in mind. It is able to capture stunning videos as well as pictures pulling viewers into the place with just by the looks alone. Equipped with an astounding zoom function, you will often find yourself getting close and personal with a lot of things at a safe distance.
It is also compact which means you can carry it around you be it in your hands or bag. You might even oftentimes forget that they are there. The most prominent feature of this camera is its staggering 15X zoom. No compact camera holds such a surprising power. With all these in mind, this camera is hands down the best when it comes to traveling.
Starting at a reasonable price of $697.99, some might argue that the camera might be a bit expensive for its kind. However, let's not take the Lumix ZS200 at face value. This camera brings a lot to the table and then some.
Fujifilm X-T30
If you are looking for an amazing camera that not only takes breathtaking photos and videos but also looks good while in your hands, then look no further than the Fujifilm X-T30. This camera is a sight to behold. Aside from its astonishing exterior, it also provides the best value for your buck.
If you have a bigger budget for a camera that can bring out the professional photographer in you, then you will love all of the Fujifilm X-T30's features.
No other mirrorless camera in the market can match up to the quality and design of the Fujifilm X-T30. Indulge yourself by taking 4k videos. This camera can take a shot that professionals prefer coming in at an affordable price of $899.00
Astounding cameras come in different shapes and sizes, lenses and bodies. In the end, professional photographers find what works for them as well as their specialization. But for beginners, these cameras are made for you. Affordable enough for an enthusiast to purchase as well as strong enough for that enthusiast to discover his or her full potential. These cameras might be an amazing start for a journey that we are excited to be a part of. These are the best cameras to buy this 2019.
We are influencers and brand affiliates.  This post contains affiliate links, most which go to Amazon and are Geo-Affiliate links to nearest Amazon store.
I am interested in all things technology, especially automation, robotics and tech that helps change how society will live in the future.