While Dragonblogger is known for our tech, gaming, and movie updates/reviews, every now and then fun brands outside of our usual niche ask us to check out their products. FREETOO reached out to see if we wanted to check out some of their gear, and I quickly jumped on the chance to try out their resistance bands. I've always been a huge believer in the fact that anyone who works at a desk a majority of the day could benefit from stretching to undo some of the damage from sitting. These bands are perfect for stretching and FREETOO also has other products on the market such as a fanny pack, fishing bit alarm indicator, and other fitness gear.
Benefits of Fitness Bands
Unlike paying for a costly gym membership, fitness bands are the perfect accessory on the go. You're able to use them no matter your fitness level, experience, or strength. They're also easy to use on the road if you're traveling and can save a ton of room on storage space compared to other gym equipment. That's why these resistance bands from FREETOO are a great option, especially since they're made of 100% natural latex.
Using the FREETOO Resistance Bands
The FREETOO resistance bands come in a great little carrying bag for easy travel. I can tell they're made well and can actually last a long time. A common problem with cheap bands is that they snap after a handful of uses, but even after using these for a few weeks in the gym they're still in tip-top shape.
How to Use the FREETOO Resistance Bands
There is a sizing chart on the Amazon page for these bands so you can find the right resistance level. I'll also include a screenshot of it below. They sent me the pack of four option, but there are a wide variety of matching/sizing options to buy if you don't need all four. You're able to use fitness bands to work out almost any muscle in your body, which makes them such a great option. These ones are also softer and won't cut into your hands when you're holding onto them during strenuous exercises. They also easily roll back up and close with an extra rubber band so you're able to store them again easily.
Key Features:
Made of 100% natural latex
Can choose the best fitness band for your personal level
Easy to carry on the go
Carrying case included
Easy to roll back up to store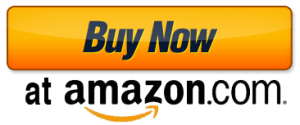 Disclaimer: I received this product at a discount for the purposes of testing it and reviewing it. All opinions expressed are truthful and 100% my own.
[P_REVIEW post_id=1085652 visual='full']