We are influencers and brand affiliates.  This post contains affiliate links, most which go to Amazon and are Geo-Affiliate links to nearest Amazon store.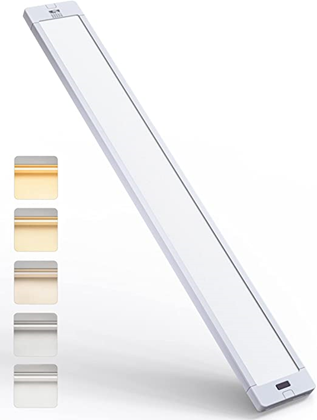 Do you need a powerful light for your kitchen?
If you usually cook at night, you should know how dangerous it can be to use a knife when the lighting is not correct. Often many people have accidents because of this motive, usually, the kitchen lighting is not good enough to illuminate their hands in detail. An oversight is enough to cause an accident or cut. If you need better lighting in your kitchen, the idea is to use good quality LED light. The vast majority of LED lights are usually difficult to install and that is usually a problem for most people. The good news is that brands like Hamlite have manufactured LED lights that are easy to install and also offer high power to significantly improve visibility. Best of all, they are available at an incredible price. If you are looking for an LED light to place under the cabinet you would surely like to know more about this product.
Where can you place this LED light?
Although they are designed to be used mainly in the kitchen, that does not mean that you cannot use them elsewhere. This 1200 lumens led can be used in any dark place you want to illuminate, so they are perfect for use in cabinets, work tables, or any place where you need to improve lighting.
Features of hamlite 24inch LED
The Hamlite led light is an amazing tool to improve night visibility inside the home. The main feature of this light is the bright light of 1200 lumens to ensure good visibility. Another feature is that this LED light is easy to install, so installing this light in your kitchen will only take a few minutes. Hamlite includes a power cable with a length of 98.42 inches that is long enough that you do not have problems.  Another feature of this product is that it can be used by left-handers or distros.  The LED light can be activated without touching a button, it includes infrared sensors so you can turn the light on or off using the movements of your hand (you must wave your hand under the sensor). The LED light also includes 5 different color settings so you can choose the one you like best. The LED light also includes a memory function to remember the settings I last used. It can dim the illumination of this LED light between 15 and 100%. The lighting of 1200 lumens is enough to significantly improve the lighting and avoid any accidents in the kitchen. You should keep in mind that for a better experience and comfort you should place this LED light under a cabinet. The manufacturer offers a 30-day warranty for money back and 1 year to replace the product, plus it offers 24-hour customer support.
Summary
If you are looking to increase the lighting of the kitchen or closet surely the Hamlite led light is what you need. With a brightness of 1200 lumens, you can cook at night more safely, plus the manufacturer offers a one-year warranty.
You can buy this item here: Under Cabinet Lights,Hamlite 24inch LED Closet Lights, Hand Wave Activated-1200LM Large Bright LED Light Bar with 5 Color Modes(2700-6000K) Dimmable Under Counter Lighting for Kitchen, Closet, Cabinet – – Amazon.com
We are influencers and brand affiliates.  This post contains affiliate links, most which go to Amazon and are Geo-Affiliate links to nearest Amazon store.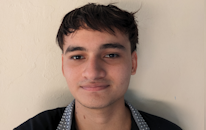 My name is Joel! I love to read, I go to university like most people my age.
In my free time I usually train boxing, I love music, I also know how to play the guitar and the harmonica.