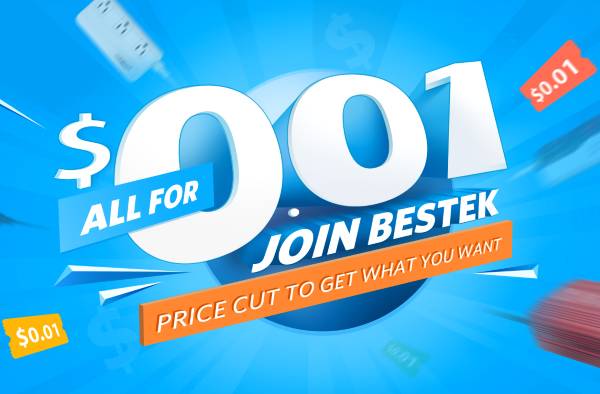 Bestek has sent us products to review before and generally each product has received a solid rating, so when they contacted us about wanting to get more attention to their online store and that they were running a .01 cent sale for many of their products I thought it a good deal to share with our readers.    There were 15 items on the Bestek 1 cent sale total so I suggest you check out the total number of products and see which ones interest you.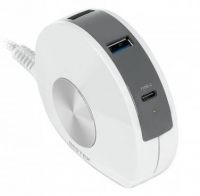 Some good choices to get for 1 penny are the Snail Shaped USB desktop charger.  I like that it gives you easy access to the USB ports from above and the 3 extra USB ports are convenient for a travel laptop.  You also get a USB Type-C Port for charging as well.
Specifications
Input: 100–240V (45-65Hz)
Type-C Output: 5V 3A Max
Smart USB Output: 5V 2.4A*3(Max)
Dimensions: 3.50 x 2.90 x 1.40inches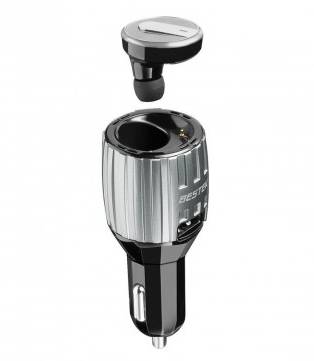 In addition another good item to have is a 3-in-1 Car Bluetooth Earbud which you can leave in your car outlet port and have a backup Bluetooth earpiece in your car at all times.  This earbud can let you answer calls, listen to music, or listen to the GPS/Map navigation comments in your ear while driving.  This also features what they call an aroma granule which is basically an air freshener that releases into the air and lasts for 3 months.
Specifications
Bluetooth version: 4.1
Bluetooth Distance: <10m
Input Voltage: 12V / 24V
Output Voltage: 5 V
Output Current: 2.4 A
Did you see any products that you were interested in?  Share what you picked up for just 1 cent over at Bestek.