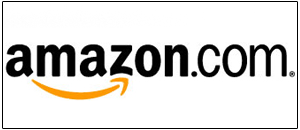 Across the internet I can hear gamers, tech junkies, and gadget gurus alike salivating for the days of Black Friday and Cyber Monday to dawn.  Gone are the times of waiting in the line at the electronics store only to be stampeded moments later by a crazed crowd.  What better way is there than to snatch up the savings from the comfort of your office chair and company of a cat or two nagging you to come and play ‒ whoops too much information.  Anyways, the point is, many are ready to get their deal on and give the economy a nudge in the right direction.  One of my favorite e-tailers to sale watch is Amazon.com naturally.  They not only promise some peachy holiday prices but something even cooler.  What could be better than Black Friday or Cyber Monday you may ask…?  HOW ABOUT AN ENTIRE WEEK DEDICATED TO THEM!
[easyazon_image asin="B005JK00XS" alt="LG 32LV2400 32-Inch 720p 60Hz LED-LCD HDTV" src="http://ecx.images-amazon.com/images/I/314TG%2BY-1TL._SL160_.jpg" align="left" width="160″ height="120″]Yup your eyes are not deceiving you ‒ a whole WEEK.  While Amazon is still being somewhat coy as to what it is preparing to offer there are some pre-existing deals in place ready to whet your appetite.  I've owned a long line of LG TVs before I upgraded to other brands.  Though they may not have the flashy name of SONY, the ones that are built well truly offer great bang for your buck.  One of the pre-Black Friday deals Amazon decided to go ahead with was to sell this [easyazon-link asin="B005JK00XS"]LG 32LV2400 32-Inch 720p[/easyazon-link] television set, normally priced at $549.99, for the delicious price of $319.98.  Did I mention that this 20 pound television set is eligible for FREE shipping?  Thank you Amazon!
[easyazon_image asin="B003NG5JTU" alt="Mafia II" src="http://ecx.images-amazon.com/images/I/51kPkfWBpzL._SL160_.jpg" align="right" width="113″ height="160″]Not all of us are on the hunt for decently priced flat-screens though.  The gamers out there probably are looking to add a few new interesting titles to their collection.  Who says that the copy has to be a regular edition of that game ?  What if I told you could get the collector's edition of [easyazon-link asin="B003NG5JTU"]2K's Mafia II[/easyazon-link], typically sold at $79.99, for the dreamy price of $39.99.  Mafia II is a mob style shoot-em-up which was received generally well by the critics.  This of course is only one example of the video games being sold for great a bargain.  Keep digging and I'm sure you'll find one that suits your taste and your wallet!
[easyazon_image asin="B00418CY0G" alt="Adams Golf Speedline 4G Ultra-lite Driver 10 degree" src="http://ecx.images-amazon.com/images/I/413XeuFvwkL._SL160_.jpg" align="left" width="141″ height="160″]Those of you that are sportsman haven't been left out of the Black Friday deals either.   A quick browse of the outdoor recreation section revealed this [easyazon-link asin="B00418CY0G"]Adams Golf Speedline 4G Ultra-lite Driver[/easyazon-link], usually retailing at the hefty price of $449.99, for an astonishingly low $78.13.  Imagine surprising your husband or wife who golfs with this puppy.  Stocking up on equipment for the athletes in your family is always a pricey endeavor.  This Black Friday it obviously doesn't have to be!  Personally I'm wondering if there will be any deals on those nice heart rate monitor watches you wear.  We'll just have to wait and see.
Dragonblogger readers we truly wish you some great holidays ahead and hope you can stock up your baskets with awesome gifts for your loved ones.  Feel free to share what you're planning to surprise your family and friends with in the comments whether you ordered it online, bought it from the store, or made it with your own caring arms

!