Research in Motion has undergone a high level management shakeup with Jim Balsillie and Mike Lazaridis stepping down and with RIM struggling to prevent further market loss to Android phone makers and Apple one has to consider where Blackberry's future lies and what decisions could be made to turn them around.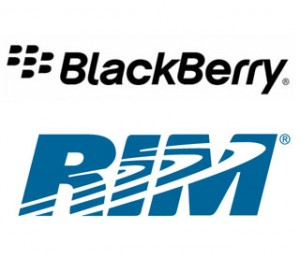 Consider that Blackberry is still strong in the Enterprise and it is considered a secure enterprise solution as well as has strong international presence as a smart phone. What are the major options RIM has at this point to help expand and once again become a viable long term player in the Mobile Market?
Switch Operating Systems
I don't think personally that the Blackberry Operating system can be saved at this point, if I were RIM I would be looking to partner with Microsoft to make Windows 8 Mobile.  Microsoft Mobile OS will have the best chance of implementing fully corporate complaint features as well as helping synchronize corporate desktops, laptops and Windows 8 tablets with their smart phone.
If Blackberry were to switch to Android as their default operating system it would have to be a more secure locked down version similar to how Amazon customized their own Android for the Kindle Fire.
Finally, they could continue to revamp the Blackberry OS, but I think they will fail here.  They can't develop and release OS versions fast enough to meet the rapidly changing feature wants and needs of users and RIM would be better suited to adopt another OS and focus on hardware and maybe custom applications on those Operating Systems that enhance and provide unique features to justify their phones.
RIM Sell Off
RIM has a lot of patents and still has an established user base, particularly in corporations.  It has already been rumored that Samsung may be looking to buy RIM and I wouldn't be surprised if they don't get absorbed by another Mobile phone company at some point as well.
What do you think is in store for RIM and Blackberry line of Smartphones?  Do you think they can recover and reclaim share or will they be sold off?
-Dragon Blogger