We are influencers and brand affiliates.  This post contains affiliate links, most which go to Amazon and are Geo-Affiliate links to nearest Amazon store.
Innovative technologies have always been in the limelight. A few years ago, Augmented Reality (AR)  and Virtual Reality (VR) were the hottest topics for discussions among tech-savvy people. Later, blockchain and cryptocurrencies took the place of the most talked about technologies. At the moment, all of them are still the most attractive innovations that can be applied to practically any industry.
These solutions are actively being adopted by online casinos that are interested in following current trends and enhancing their systems. There are blockchain-powered betting sites (Edgeless, TrueFlip, OneHash) and some products with AR and VR implementation, but the most popular blend is probably connected to crypto: the list of Bitcoin casinos on Katie Wager's blog shows how many platforms that deal with new digital money are out there.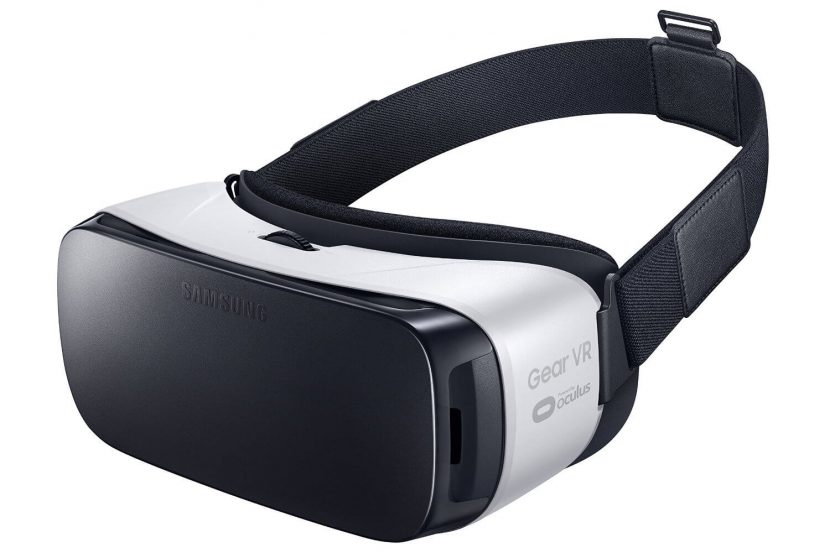 Powerful features of blockchain and VR
Fred Ehrsam, a co-founder of Coinbase, claims that VR programs may be killer apps for blockchain as they boost the interest in decentralized storages. Different developers and users are encouraged by the idea of blockchain and VR combination. The question is, can these technologies actually co-exist, providing benefits to the community?
To get the catch, it's important to understand what we are talking about. Put simply, blockchain is a decentralized network which exists thanks to users' computers and stores different types of data without the involvement of third parties. Virtual Reality stands for all hardware-generated stereoscopic 3D environments accessed with head-mounted displays or glasses.
Safe storage
One of the key advantages of blockchain relates to the immutable way of storing and transferring information. The exact copies of the network are kept on numerous computers: it becomes nearly impossible to counterfeit or steal data.
The VR industry is pretty young and open for new solutions to be added. Developers can easily implement decentralized systems and create a new file format for VR packages. For online casinos, this point is useful when it comes to maintaining users' money and sensitive information. Blockchain-based gambling platforms are way more secure and also have more chances to provide a perfect VR experience.
Digital identity
To start gambling, you have to select a casino platform, register there, and choose a game. You can't be totally sure in the fairness of this casino. Let's imagine a decentralized casino. After entering, you can quickly check all games' settings to prove that machines are secure and fair. While blockchain boosts the trust greatly, VR devices facilitate all processes of gambling.
Decentralization
While traditional online platforms rely on servers and operators who can simply close them and even steal your deposits, blockchain-based casinos are user-driven. They exist as long as the community exists. Developers can create large virtual environments and be sure that they will work stably regardless of regulative or technical issues.
Projects that combine blockchain and VR technologies
Now, let's discover examples of entertainment projects built on blockchain that have VR features.
1. Alive Casino
The early bird in the world of decentralized VR platforms, Alive Casino is going through the stage of private token sale now. The project focuses on the development of both blockchain and VR to allow gamblers to play safely in the immersive virtual environment. Alive Casino features two strategic goals:
A short-term one: setting the global gambling system, building the community, and developing VR games
A long-term one: creating the fully-functional decentralized website, expanding the token to make it a cross-platform currency, increasing the brand's popularity
Alive Casino is a project easy to understand as it features two innovative technologies focused on gamblers and nothing more. However, such a system is difficult to launch: the team only begins their work.
2. Decentraland
While there is the only one casino project, decentralized VR systems and marketplaces are on the rise. For instance, Decentraland has the market capitalization of $55 million and more than 20,000 token holders, as for December 2018.
The project is based on the Ethereum blockchain and allows exploring the decentralized world using VR goggles. Interestingly enough, you can purchase a part of Decentraland and turn it into whatever you want.
3. VibeHub
VibeHub is focused on non-interactive content. This project has a market cap of only $6 million and 3,800 holders. VibeHub allows users to purchase and sell VR experiences like concerts, sports events, online lectures, and so on. It might be helpful for artists and other creators as they can deliver content directly to customers.
As for other features, VibeHub supports immersive video recording and streaming inside the system. It is powered by the Ethereum network as the off-chain expansion that doesn't have any fees. This fact may attract more customers to the project.
Final word
The era of cooperation between blockchain platforms and VR systems is coming soon. These are the most important technologies that have been invented during the last decades. There are already a lot of blockchain-based casinos, as well as some gambling soft with Virtual Reality designed for Oculus devices and Samsung Gear VR. However, the wide range of possibilities of combining these features waits in the wings.
We are influencers and brand affiliates.  This post contains affiliate links, most which go to Amazon and are Geo-Affiliate links to nearest Amazon store.
I am interested in all things technology, especially automation, robotics and tech that helps change how society will live in the future.