We are influencers and brand affiliates.  This post contains affiliate links, most which go to Amazon and are Geo-Affiliate links to nearest Amazon store.
It is common knowledge that blogging is popular nowadays, so almost everyone wants to try it. What is more, it may bring in extra income. If you are a student and would like to study and work without leaving home, blogging might be a good idea. More and more people start their blogs, but not all of them succeed. Many fail because they take it as frivolous pastime. A blog requires a lot of time and dedication to turn into a good one. It can take months to bring in some money. So you have to work hard if your main purpose is to earn. And here is what you should pay attention to.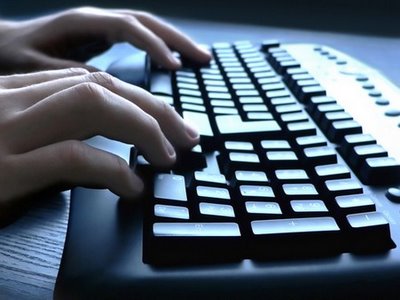 Work Harder
It is a fallacy to think you will be able to earn something from the start. Many bloggers claim they make huge money, but it's not what it seems. Frankly speaking, most blogs have some income. However, amounts of the income differ. While some people can boast about huge money they have from blogging, others earn so little it would be better to say they don't earn at all. Nevertheless, if you are a student, it is one of the best ways to get pocket money. A blogger's income depends on how committed they are to what they do. You need to get enough followers, the more the better. Here are some tips what you can do for that.
First impressions matter. When people visit a website, they always consider its design. If it's unattractive, not so many will stay there to examine the site further. Your blog should look appealing so visitors wouldn't leave at once. Think of an original logo as well. Speaking of originality, the best way to boost traffic is to post articles on hot topics. It can be brand new information on your blog's subject as well as one your readers would require right away. But be careful. Articles on hot topics come up quite quick. If you are the 30th website that talks about some breaking news, there is a possibility of lower traffic than you might expect. People like attention. Especially if they get some from a person they respect. Or at least from a blog owner. If readers leave comments, do not waste time and reply as soon as possible. Thus, they will see you are attentive to your audience. Some blog owner fail because they ignore such option as the newsletter. There is plenty of various information around us, and we cannot examine it all. People may visit your blog but not find anything interesting for them. Or they may not have time for that at all. In that case readers subscribe and get a letter once a week with a couple of new and trending articles. Social networks play a huge role in our everyday life. They show what people like, what they do, in fact, what they are. People share news on Facebook or Twitter because they want others to read/watch/share forward that news. You should actively promote your blog on different social media. Choose two or three, no more. It is better to concentrate on a few than dissipate attention on all of them.
Be Passionate and Involved 
You shouldn't mull over what to write about. Choose what you are good at, what you have a wide knowledge of, and, of course, what would be useful to others. Constant updates are needed so the readers can always get new information.
The best way is to provide some weekly and monthly features. The readers will always know something new is coming. Thus, you will have regular traffic.
Add an Ad
Now that you have got good traffic, it's time to think of some adverts. A banner advertisement is a great option for students to earn some money. As it is usually situated at the top of a page, the readers always see it when they visit a blog. Therefore, the price for a banner ad is quite high. It also depends on its size and the time frame it is going to be there. A lot of companies would like to place an ad on your site. No matter how good an offer might be, you should choose wisely. First and foremost, a banner advert must be relevant to the subject of your blog. No one wants to see some Forex ad on a college life website. It might irritate visitors and result in the traffic drop. Apart from a possibility to lose all advertising offers, some people can never come to your blog again.
There are two ways to attract companies that would like to place an ad on your site. First, you can create an Advertise Here page. There should be all information necessary for a potential advertiser so that they would want to cooperate. Such includes (but not limited to) types of advertisements and prices. You should also provide some metrics (traffic, page views, demographics, etc.) to show your blog is a good place for advertising. Second, you can try one of advertising networks. Their aim is to help an advertiser and a publisher find each other. In fact, you work the same way if a company finds you on their own. However, part of money you earn on advertising will go to the service. Some of the most popular advertising networks are AdSense, BuySellAds, Zedo, OIO Publisher.
Try Affiliate Links
Another way to make more income is affiliate marketing. You incorporate a link to another website into a text and get a commission on a product the readers buy when they follow that link. The money you get is somewhat of a 'thank you' for bringing new customers. Of course, you have to have a loyal readership. However, you should work with affiliates the way you do with banner ads. The affiliate links must be appropriate for your blog. Otherwise, you risk losing your readers.
A lot of bloggers start with Amazon. The latter has an affiliate program that lets you have some extra income. Amazon sells a lot of products so you can advertise whatever you want. Yet, commission rates taken by the company vary according to the category of a product. You can also try other affiliate networks like LinkShare, Commission Junction, ShareASale, JVZoo, Wealthy Affiliate to name a few.
Sell Some Stuff
When you are done with driving traffic for a while, you can choose one more option to earn money–sell something. After a while many bloggers start selling some products that might be interesting for their readers. Your offers can be different and depend on what you blog about. In fact, if you are a diligent student (and you definitely are!), you must have tons of notes, which you can sell to other students. Of course, they should be original and useful. Otherwise, who will care?
If you have a knack in programming, you can develop an app that would help students organize their studies or something alike. As for useful content, you can charge your readers for some very informative articles or tutorials. However, you should assure people those are worth paying. Sometimes student blog about different news and entertainments that has something to do with college life. If your blog has huge readership, is very popular and has practically become a brand, merchandise is a good way to make more money.
Conclusion 
These are some ways a student can take advantage of when blogging. However, you should remember that there is no quick way to start earning a lot. You should do your best to provide readers with what they need and will definitely use. Your commitment to the matter is also important. The more time and effort you spend on it, the better results you have. But do not make mistakes that might lead to nothing or ruin your reputation completely. Moreover, it can be another great point in your CV. You will be able to show your potential employer what skills you have got and experience you have gained.
We are influencers and brand affiliates.  This post contains affiliate links, most which go to Amazon and are Geo-Affiliate links to nearest Amazon store.
This is the Dragon Blogger Guest Bloggers account for author's who want to submit articles and only have credit in the post instead of having to manage their own WordPress profile.