This is a review of the Bonfoto Compact Aluminum B690A Tripod with Ball Head.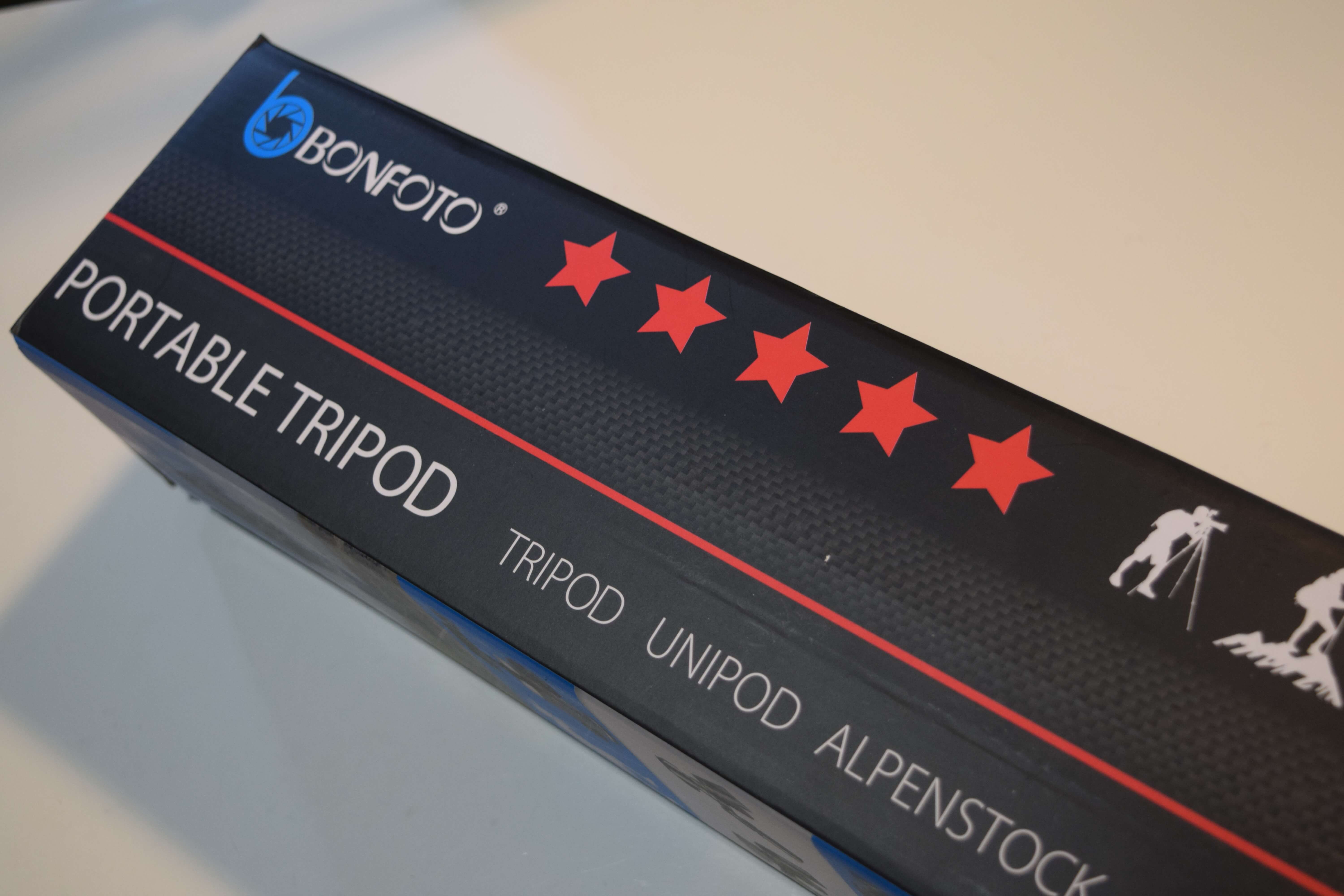 This is a mid, to professional grade, compact tripod that is designed for full-size DSLRs, or any other smaller camera.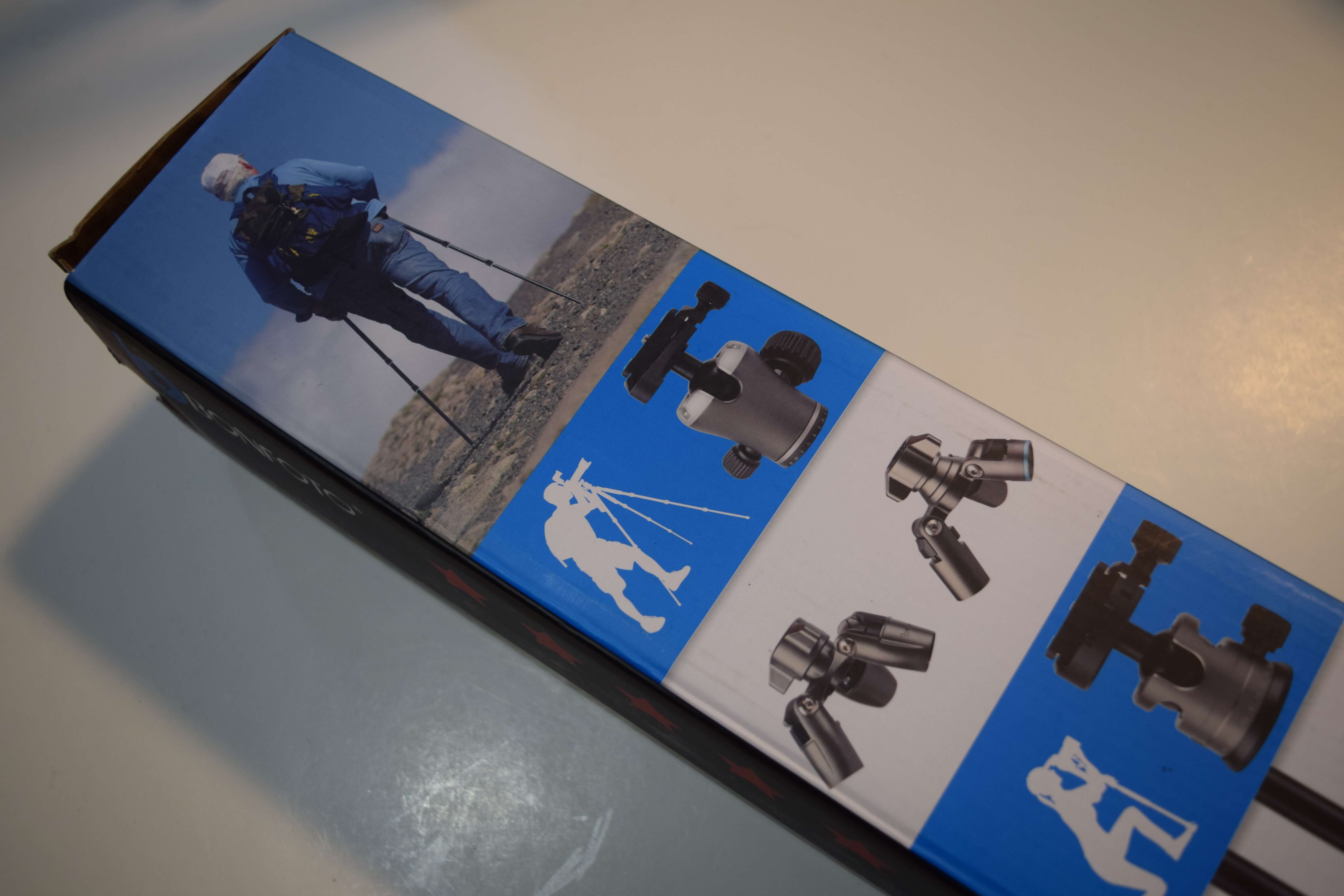 It can be purchased for a price of $69.99 on Amazon.
Build/Design
Quality
Overall, I was very happy with the build of this tripod.  It is made out of thick aluminum and I don't see any likely chance of it breaking from standard use.  It can be scratched through though, but this won't affect the tripods functioning in any way.  There are some parts that are made of plastic.  Particularly, some of the screw-mechanisms.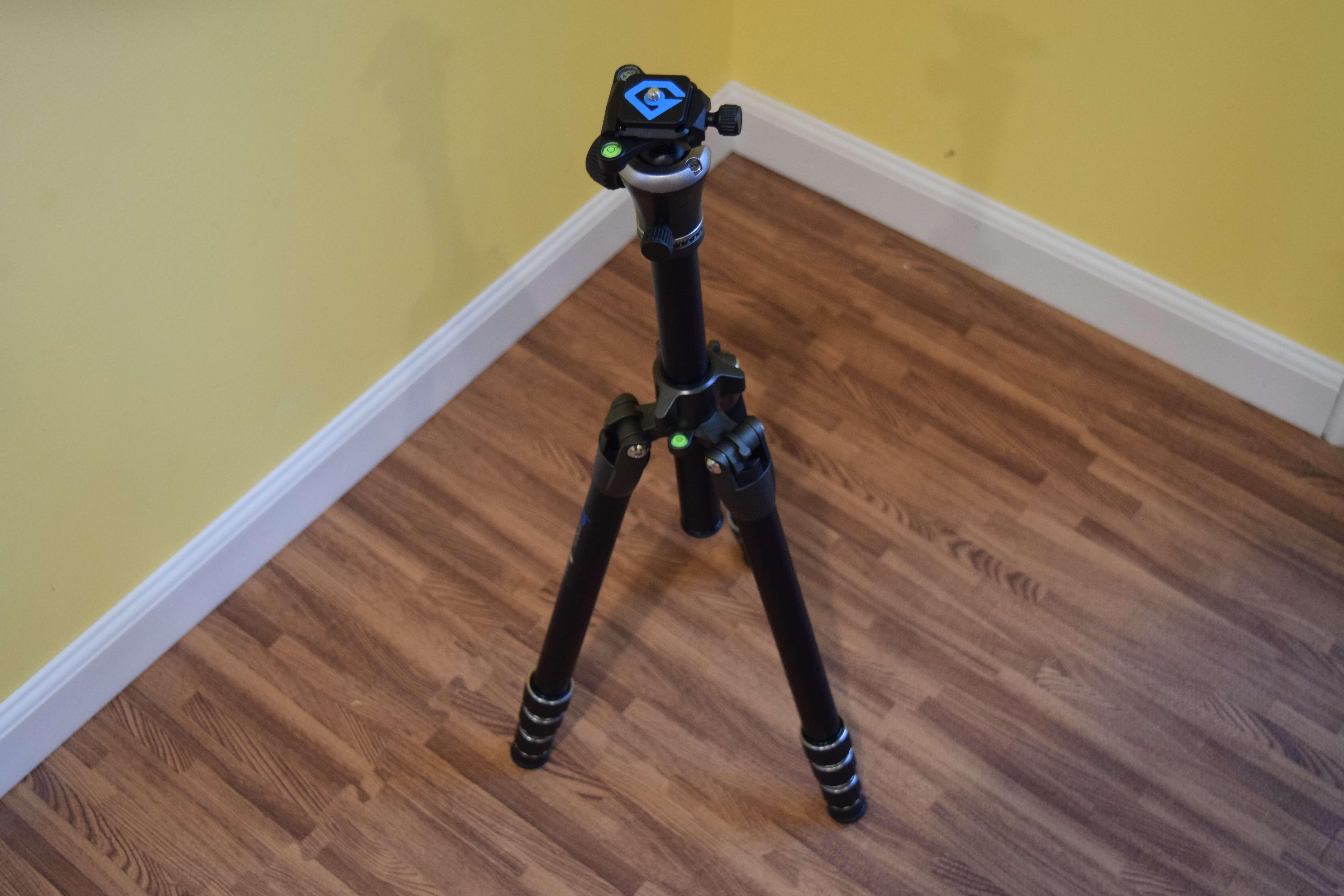 Compactness
This tripod is also quite compact, without sacrificing any strength.  With out too much work you can fold it up to fit inside of a small carrying bag.  It still has some pretty good heft to it, and the weight is noticeable if added to a backpack.  It's total weight comes to about 2.6 pounds (1.8 kg).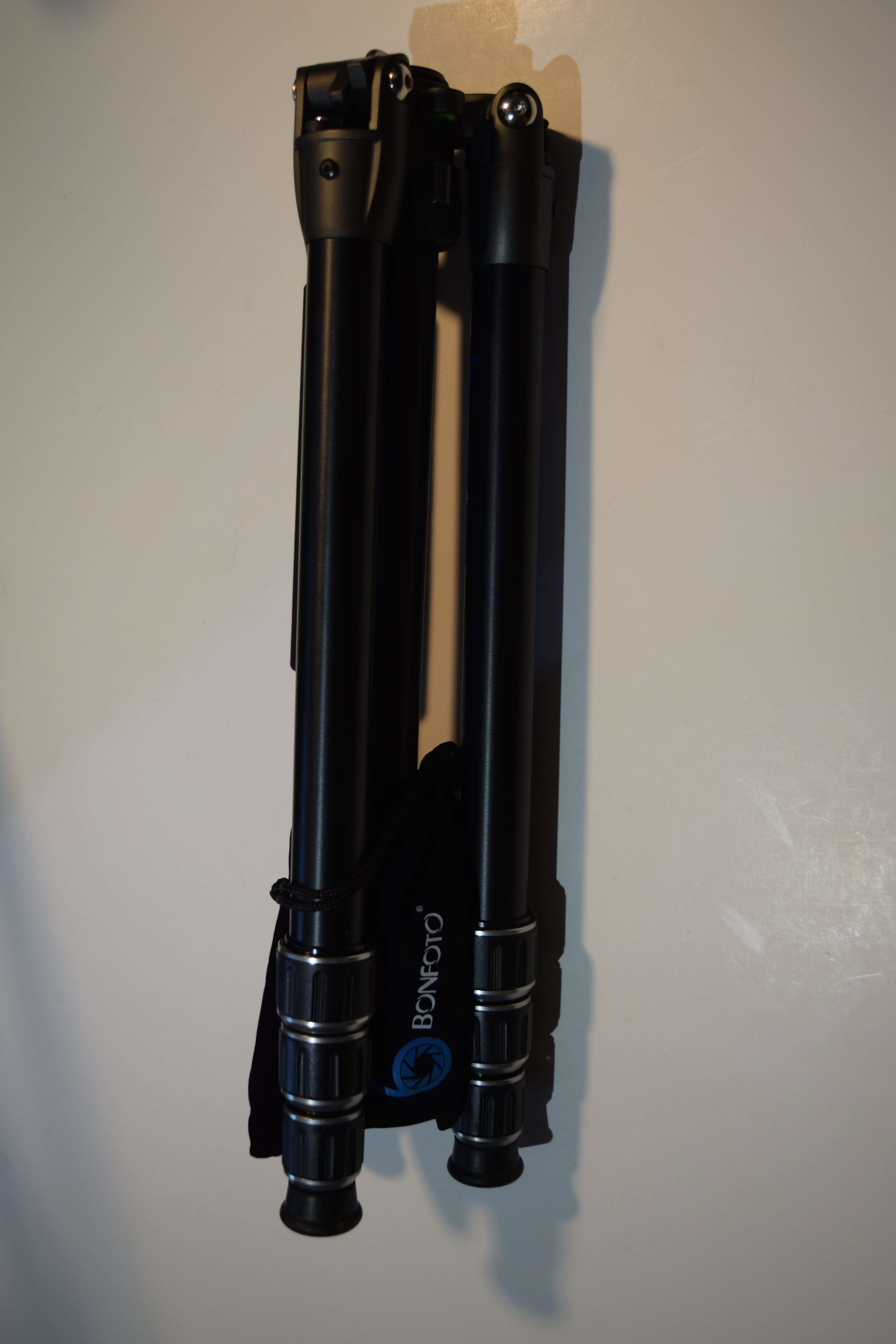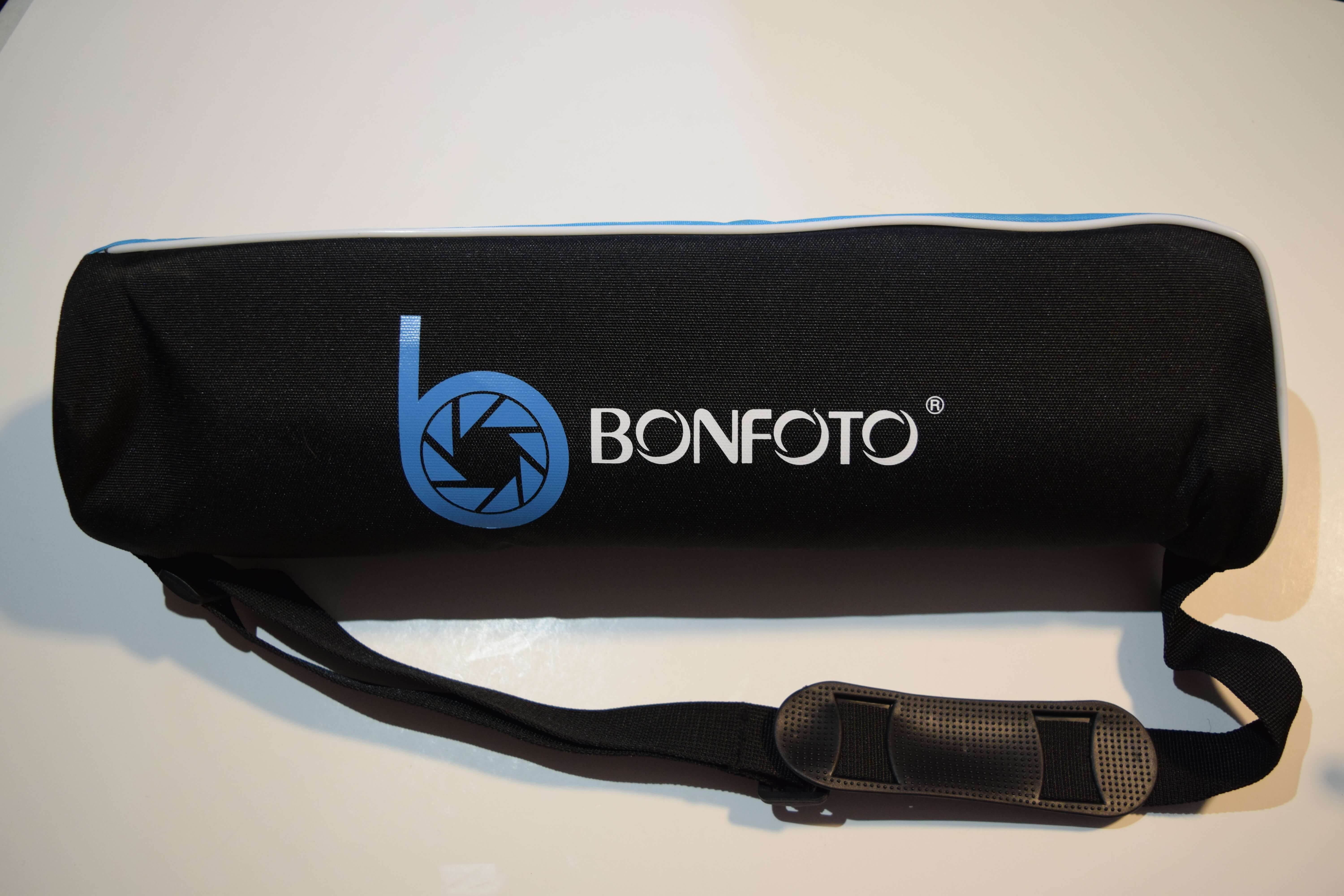 Ball Head
The ball head looked to me like it was the most vulnerable to breaking part of the tripod.  There are a few parts on it that are made of plastic which was unfortunate.  However, it being slightly lower quality than the rest of the tripod does not take away from its use, as I will discuss shortly.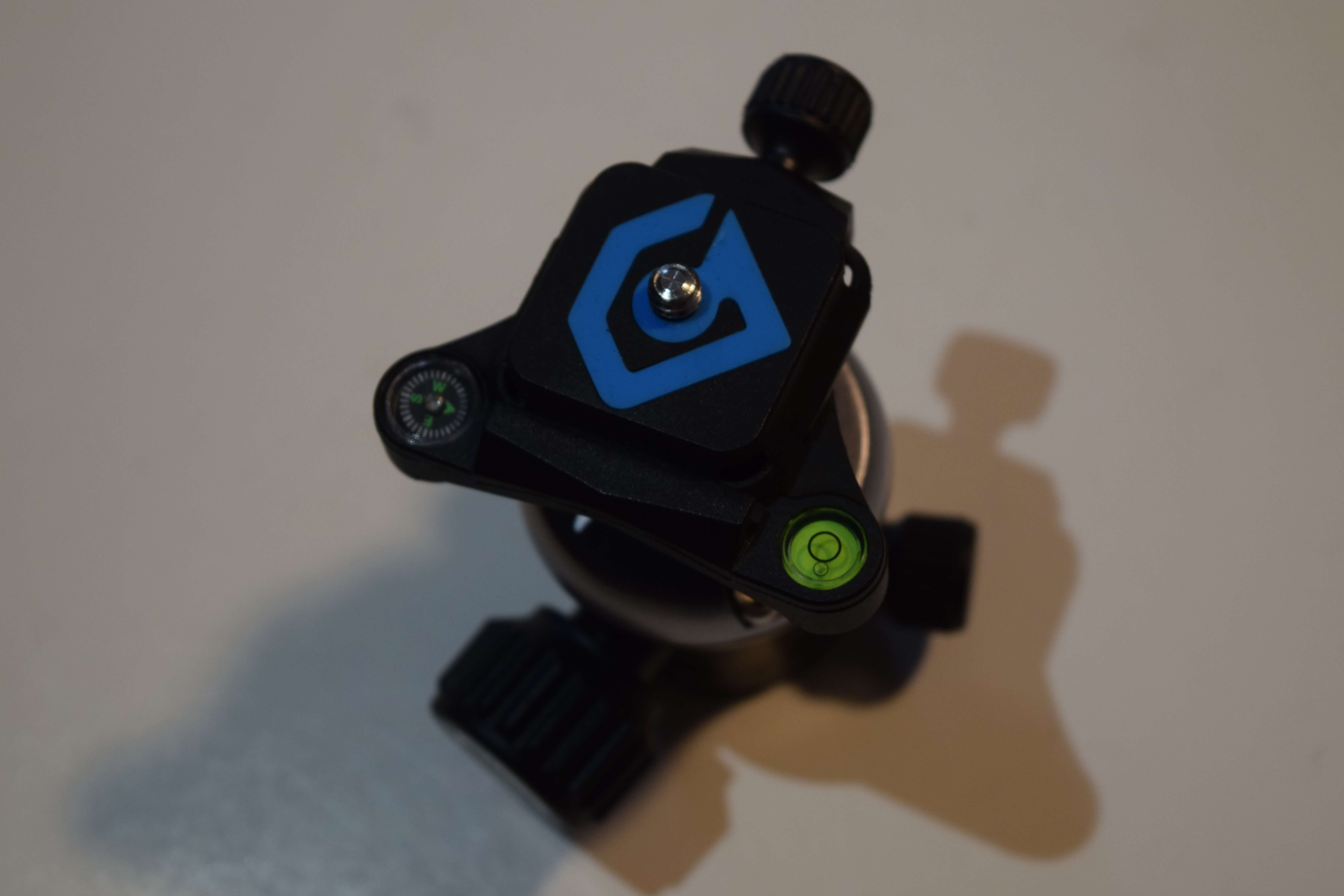 Use
Now on to the most important topic.  How well does it work?  After completing a day of shooting video I was content with how it had performed.
Size
Though it is compact, this tripod can still extend to full size.  At full extension, it has a height of 53 inches (136 cm), which should be enough for most shoots.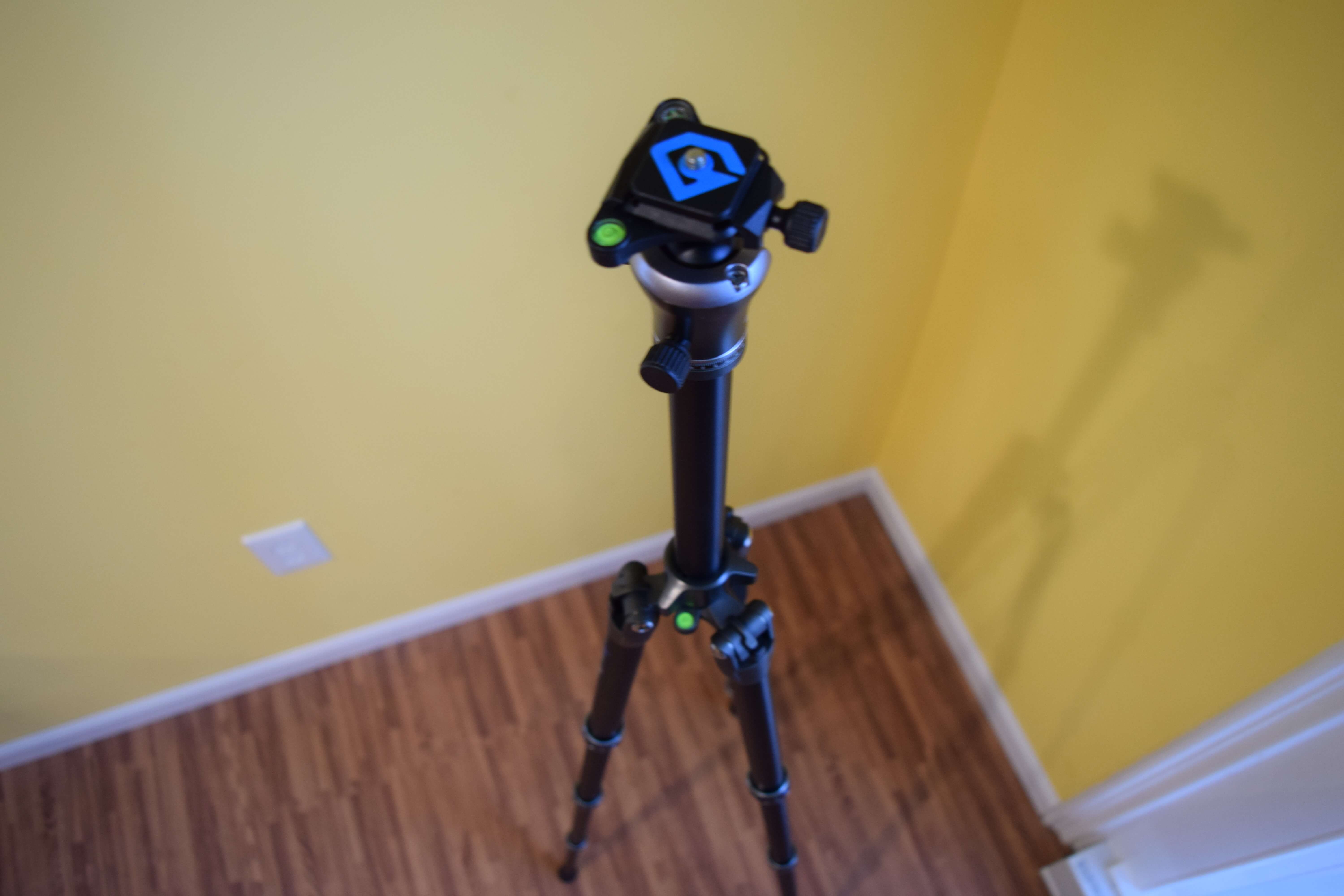 Ball Head
I was very happy with the ball head on the Bonfoto B690A Tripod.  It is certainly an upgrade from the one I often use, made by Ravelli.  The ball head has two functions; first the ball joint, and also a pan function.  The panning mechanism really allows for smooth, professional looking pans.  Unlike others I have used, you do not have to unscrew the adjustment knob far at all to loosen the ball head, and tightening it back up again is also very quick.  This ball head really does allow you to easily and efficiently set your camera to any angle, and then hold it there reliably.  There is also a bubble level and a compass which are very useful in helping you set up the correct shot.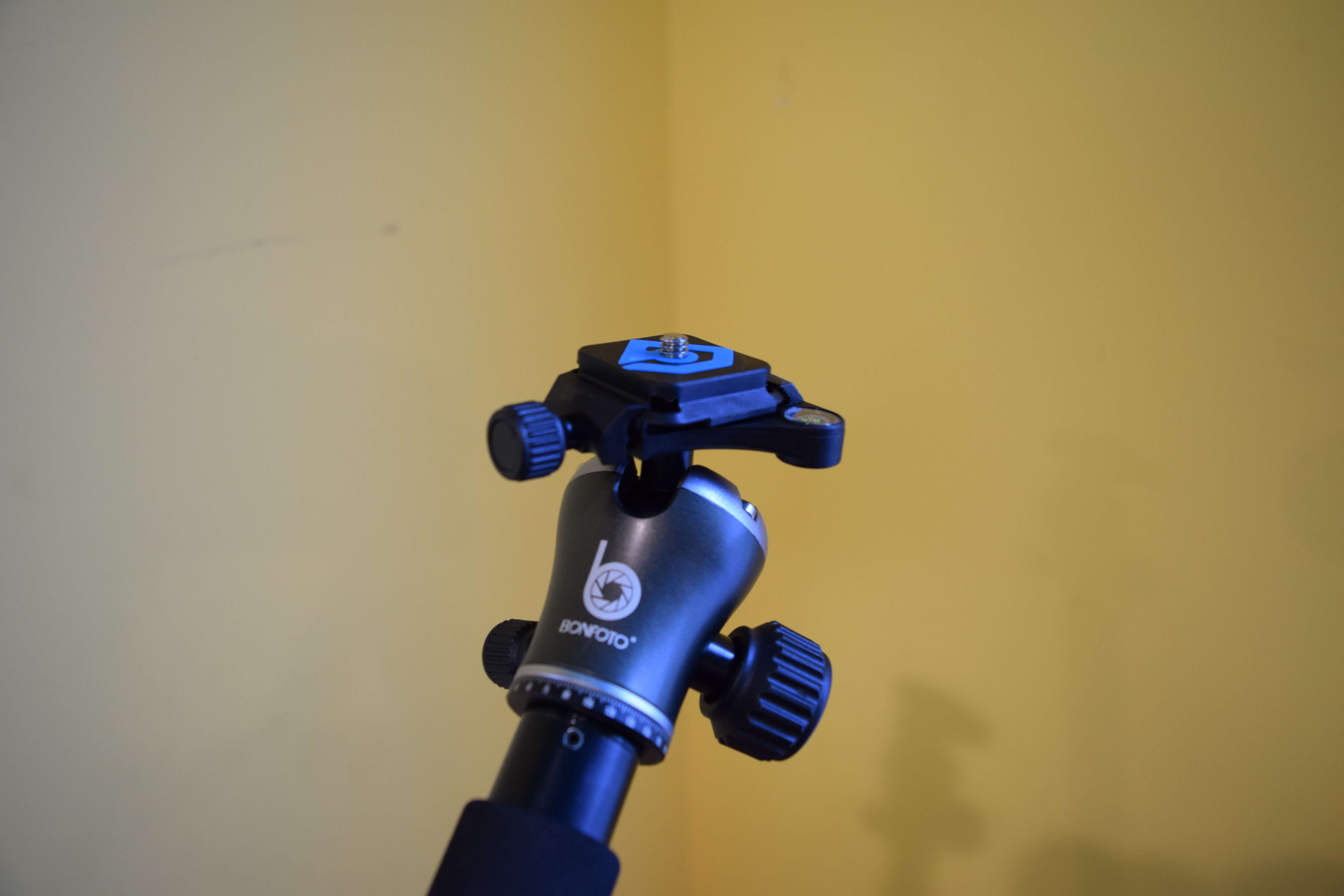 Leg Height Adjustment
Rather than the clamp mechanism that some tripods use, the Bonfoto B690A Tripod utilizes a twist mechanism to loosen and tighten the legs.  This makes for fairly quick height adjustment because when the legs are in their compact position, you can easily loosen all three mechanisms at once, for each leg, and quickly stand the tripod up.  So far the mechanisms have held up well and I have not experienced any problems with the legs not being tight enough.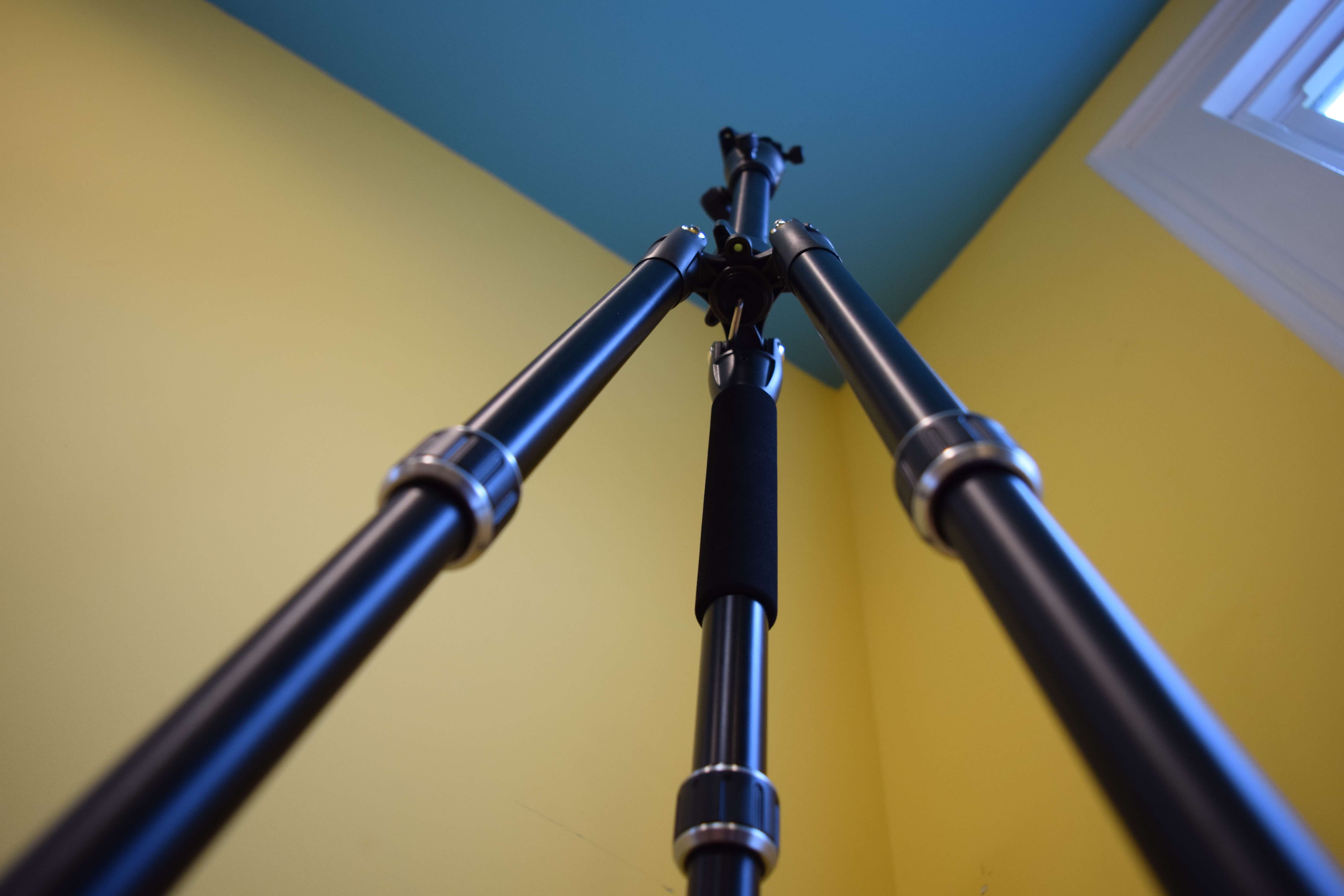 Other Features
Monopod
One of the three legs on the Bonfoto B690A Tripod (the one with the foam grip) has the ability to screw off from the rest of the tripod, and can be used as a monopod.  The ball head can also be unattached from the rest of the tripod and installed on the monopod.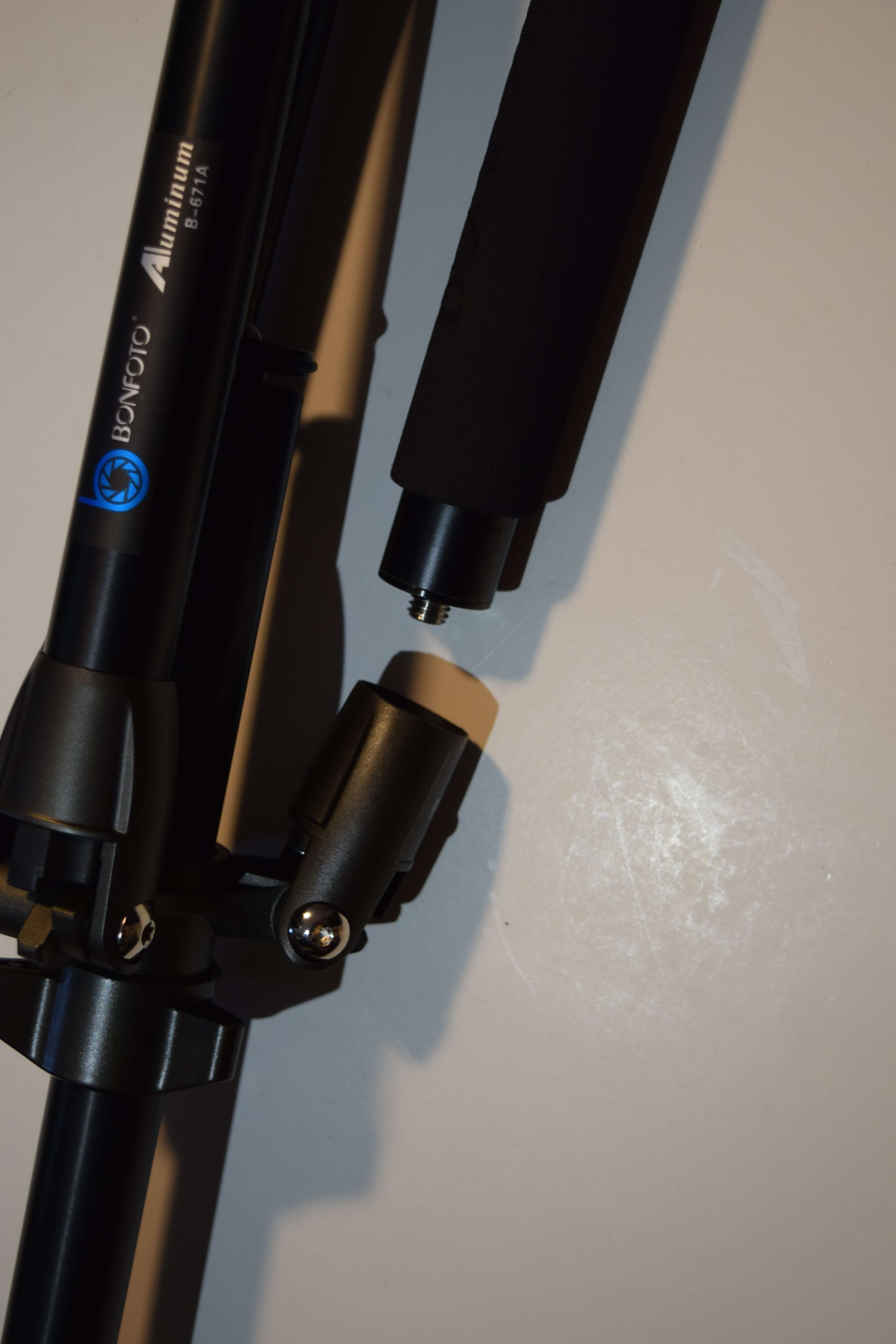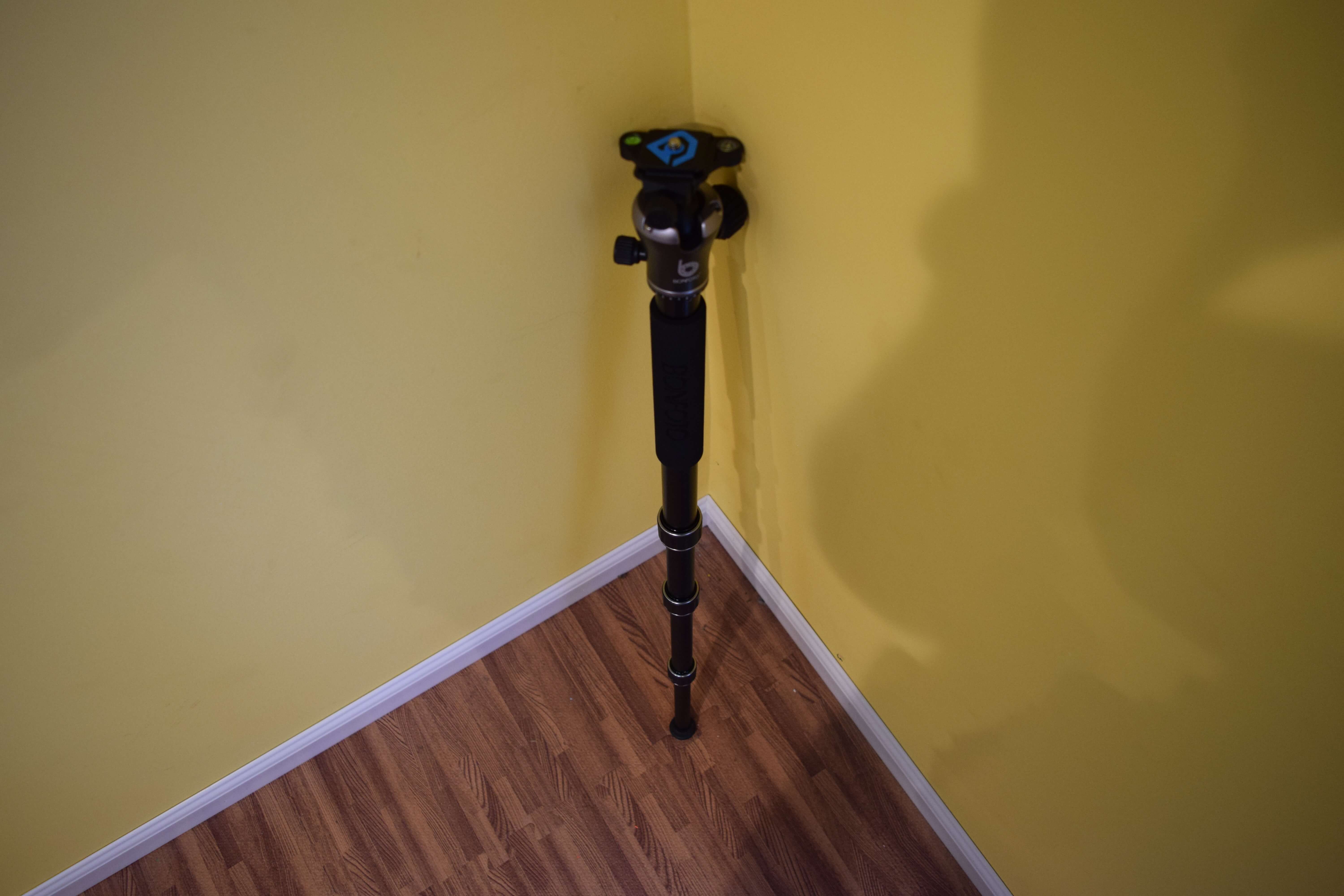 Second Level
Besides the level on the ball head, there is a second bubble level on the top of the tripod.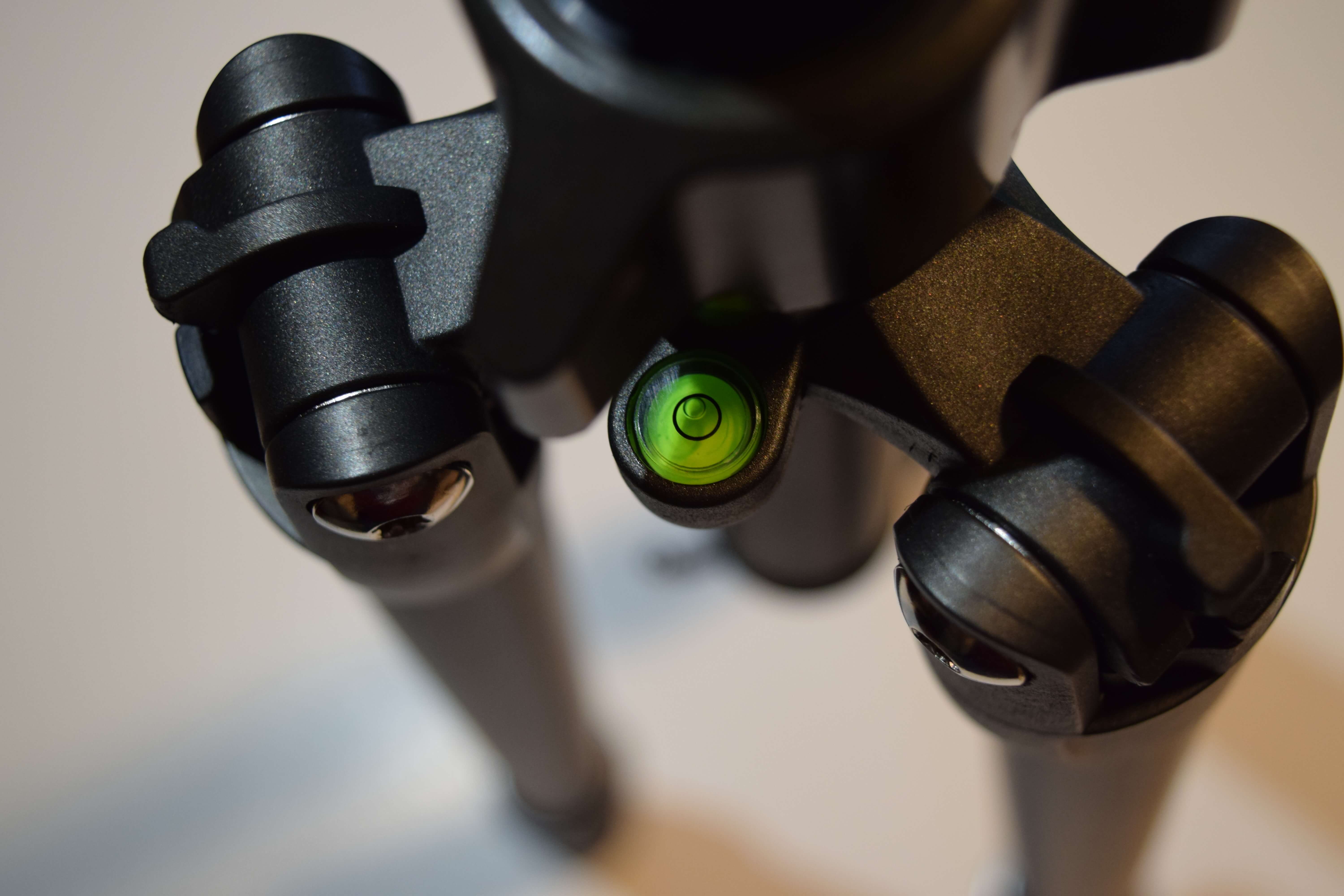 Inverted Setup
This tripod can also be converted to hold the camera upside down, which is a nice feature for still shots, but is also an interesting option for holding your tripod steadily while walking.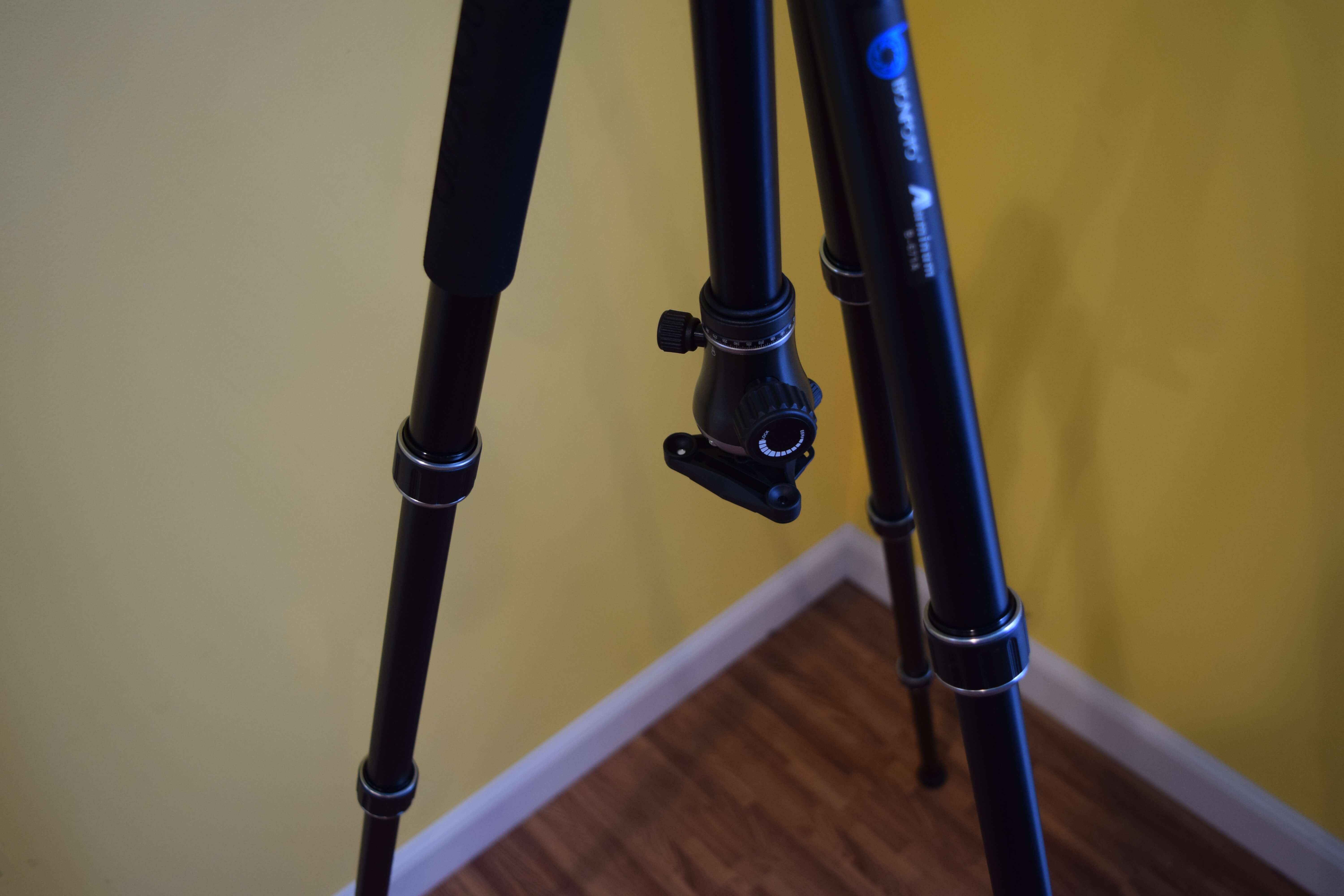 Cinema Camera Setup
This tripod can also be configured to use your DSLR like you might a full size cinematic video camera, with a carrying handle on the top, and carried at waist level, or over your shoulder.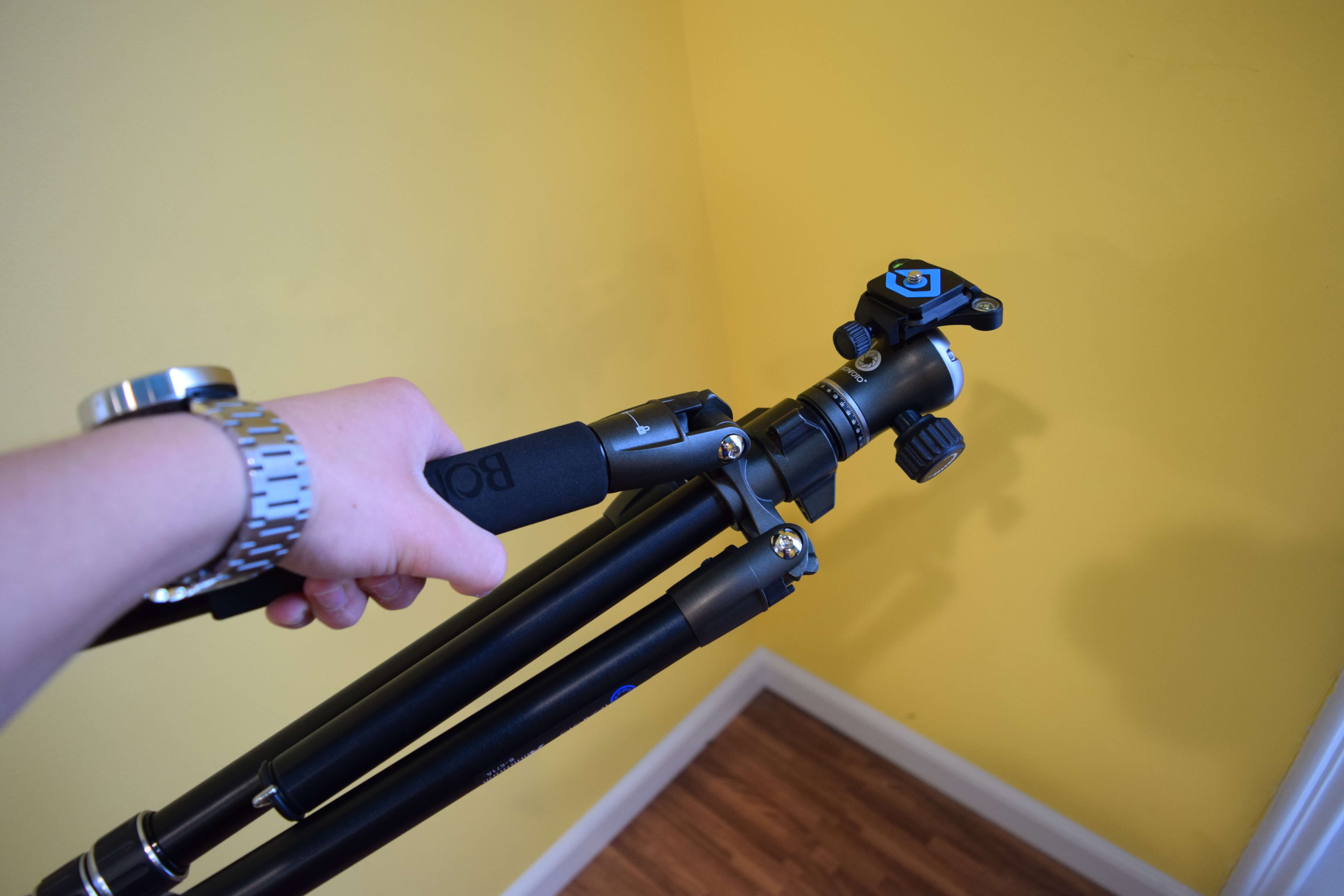 Summary
Overall, I was very happy with the Bonfoto B690A Tripod and how it performed.  It has many interesting features, and almost every piece of it is detachable.  You just need to make sure that all pieces are fully tightened before use, or it could be dangerous for your camera.  This tripod is also quite compact, allowing you to take it places without too much extra effort, but its weight is significant because it is aluminum, not carbon fiber.