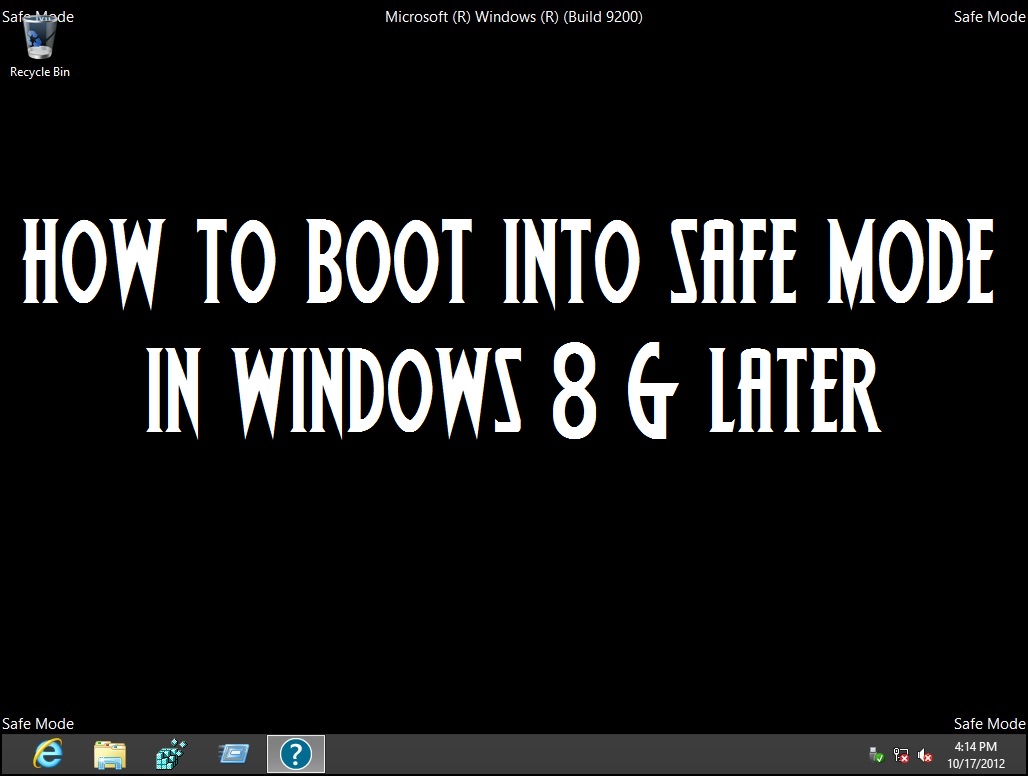 Has your PC gone bad? Want to see if any software's causing the issue and want to troubleshoot? You may want to boot into Safe Mode for various reasons. Safe Mode is one of the most common and foremost things that one would do to troubleshoot a Windows installation that is starting to go sour. In earlier versions of Windows, it was achieved by pressing the F8 key. In Windows 8 and later however, it has changed as it boots pretty fast and if you've got a SSD it'll boot faster than ever, which in turn, doesn't allow time for pressing the F8 key during start-up and booting into Safe Mode.
You can boot into Safe Mode by various methods, essentially depending on whether you can boot into Windows, get past the login screen, and etc. Read on to know how to boot into safe mode into Windows 8 and later easily!
---
If you are able to boot into the Windows Login Screen, you can just hold down the SHIFT key and click on Restart.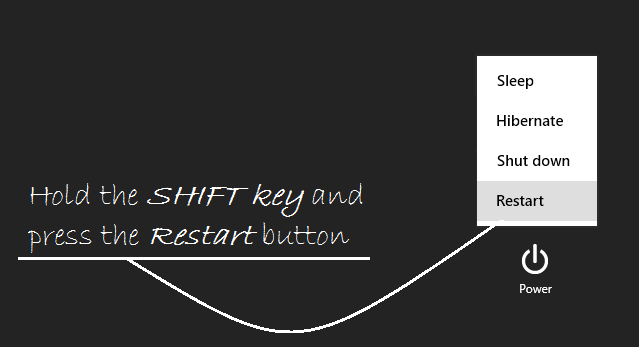 ---
If you can't make it to the Login Screen, don't worry. You'll be presented with the Recovery Screen. Click on See advance repair options. 
Now, click on Troubleshoot option.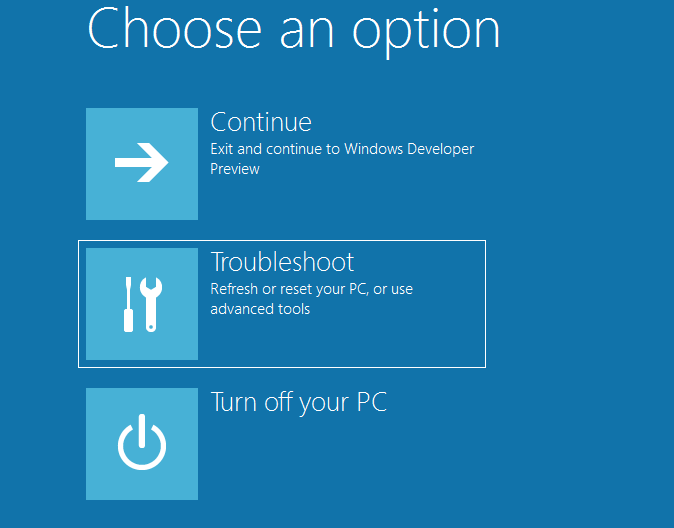 Now, click on Advanced options.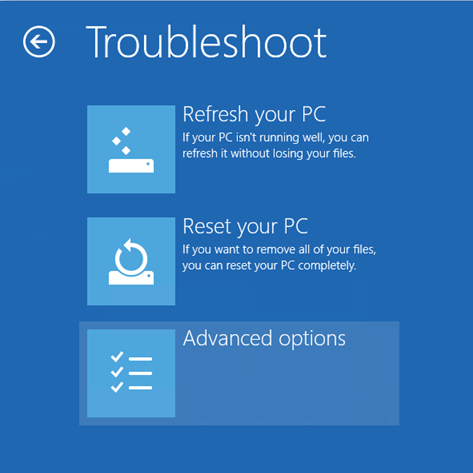 Now, click on Windows Startup Settings.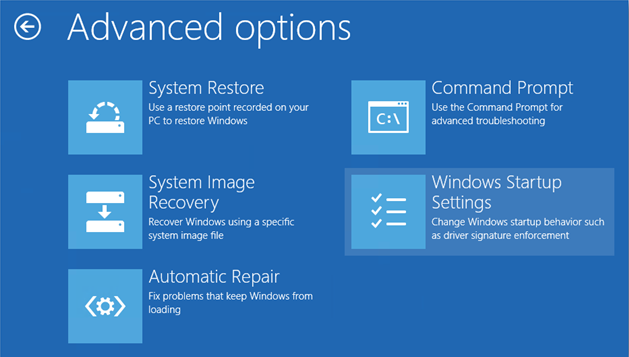 Now, click the Restart button to reboot into Safe Mode.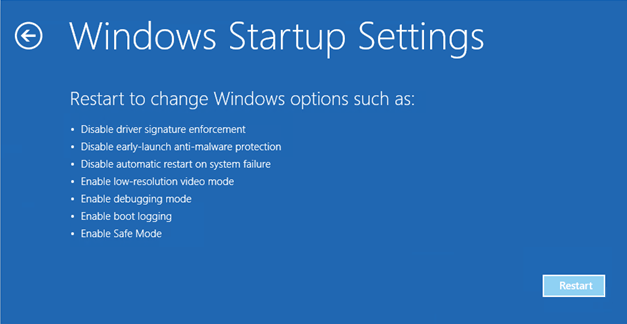 ---
If you have booted into Windows already, you can boot into Safe Mode by using msconfig tool too.
To do so, press and hold 'WIN' key can press 'r' key and type msconfig in the Run window to open msconfig.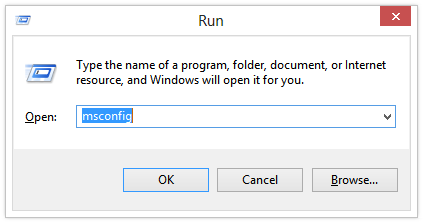 In the System Configuration window, click the Boot tab.
Under it, tick the Safe Boot checkbox. You may also want to boot into:
Minimal: Normal Safe Mode.
Alternate shell: Safe Mode with Command Prompt.
Active Directory Repair: It's for restoring a server that is a Domain Controller for your network.
Network: Safe Mode with networking.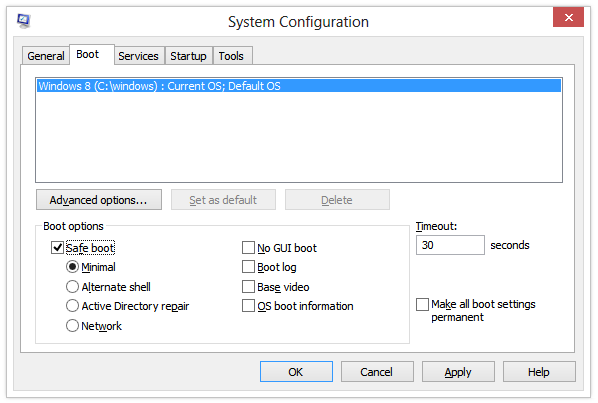 Now choose your desired option and hit OK. Now you'll get a popup asking for restart, hit restart to boot into Safe Mode directly.
Now whenever you restart your machine, you'll boot into Safe Mode every time, but don't worry you can stop this by just opening System configuration (msconfig) again and untick the Safe boot option.
Hit OK and finally restart to boot into normal mode.
---
You can also boot into Safe Mode using command prompt.
To open command prompt,  press and hold 'WIN' key can press 'r' key and type cmd in the Run window to open the command prompt.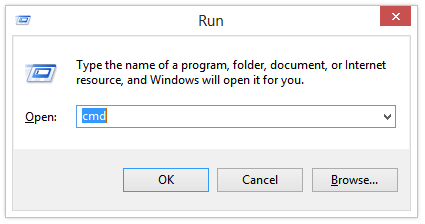 You may also open command prompt by pressing and holding the 'Win' key and pressing the 'x' key and selecting Command Prompt (normal or Admin).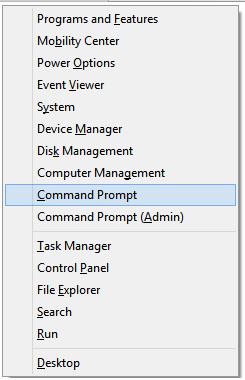 In command prompt window, type in the following shutdown command and hit 'Enter'.
shutdown /r /o

---
You can boot into Safe Mode on Windows 8 and later by any of the above options and I personally find it better than the old pressing the 'F8' key at just the right moment thing. Just simply pressing the shift key and clicking on restart is way better than that.
Have any doubts? Shoot them in the comments section below! :D