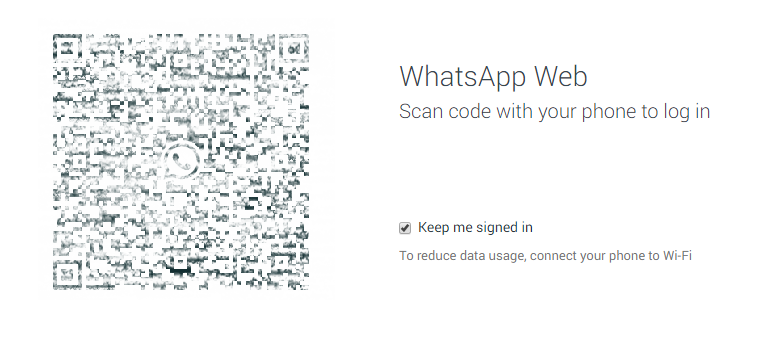 WhatsApp, the popular chat app on Wednesday announced that it will also be available on the Web. There were rumors about it's web version and voice calling feature for sometime now, and finally the former is now officially available. Whatsapp on it's blogpost said: "Today, for the first time, millions of you will have the ability to use WhatsApp on your web browser."
As you may have already guessed, it allows you to use your computer to access your WhatsApp messages on a computer's web browser (Google Chrome only). What it basically does is that it mirrors the conversations and messages from the mobile app, allowing the user to send and receive messages. Thus, all mmessages are on your mobile like before just view-able on the web too. That also means that your phone still needs to be connected to a working internet connection to view, send, and receive messages on the web. All this functionality is somewhat limited as of now. You've got to use Google Chrome. This is also only available for WhatsApp app on Android, Windows Phone, Blackberry, and Nokia's old S60 OS version. iOS compatibility is not there yet thanks to "Apple platform limitations"  :-| . Also as of now, you can't view the extended info of your messages like delivered, read, etc.
To use it's web feature, first make sure that you have the latest update of WhatsApp installed. Now head to this link and scan the QR code with your phone to pair it. You can do this by tapping on the new menu option labeled "WhatsApp Web".
Next, you will get all your conversations, messages, contacts, and groups in your browser's window. Like in the below image.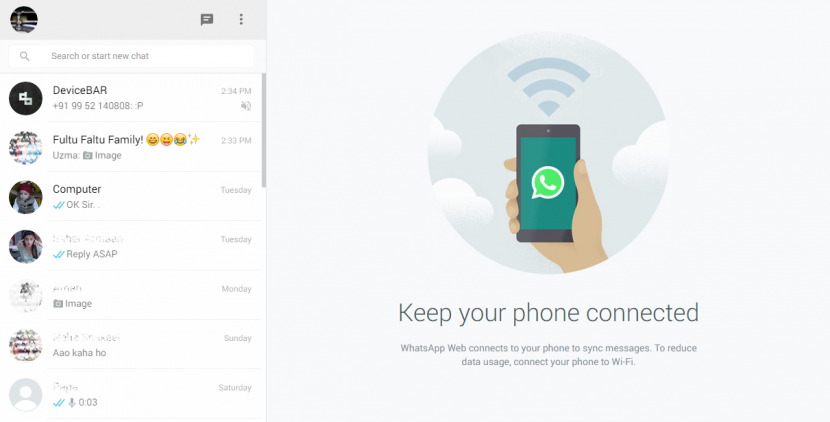 You can also change notifications settings weather you want Desktop alerts and sounds or not.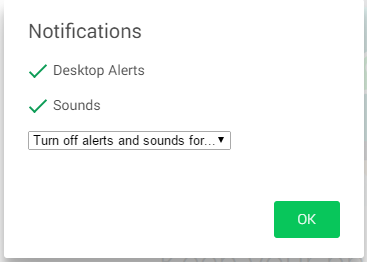 You can also change you profile photo and status in the web version. You can also view and download the media on you PC if you want. You can't edit a group's name, add or remove members of a group from the web version as of now. Also note that you can only run one instance of WhatsApp Web at a time.
There is still a lot of room for improvement in WhatsApp Web and I would love to see features like cloud based management, more control over various parts of the app, etc. in the near future.
---
Have any doubts to clear or some suggestion? Shoot them in the comments section below! :D
Hi, I am Ishaan Farooq, let me introduce myself. I am a Tech Blogger from Lucknow, India and am a big Techo Freak who loves to Surf Internet the whole day and is a Modding, Programming and Customization Enthusiast.