We are influencers and brand affiliates.  This post contains affiliate links, most which go to Amazon and are Geo-Affiliate links to nearest Amazon store.
In a world infested by fast paced shooters, addictive MMOs and complex strategy games, very few companies are still developing point-and-click adventure games. It is only natural that the best titles come from indie developers and Botanicula promises to be another hit for the team who created Machinarium. The action is anything but intense, so instead of leaving the computer exhausted you will resume your daily routine inspired and relaxed.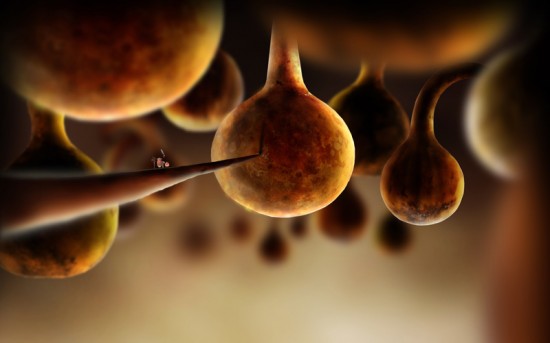 Let the expedition begin
Instead of completing over-hyped and rather dramatic quests, you will manage a team of five plants and insects on a charming voyage. The five companions are on a mission to cleanse their tree of parasites and on the way they will encounter various bugs and insects trying to devour them. This is one excellent example of how the journey can be more important than the destination, because the delightful visuals and charming sounds stir up emotions inside the player.
The characters are adorable and you won't need a compelling narrative to get fully immersed into the atmosphere. Botanicula is not only a video game, but a unique experience for anyone who is willing to take a step back and enjoy an engrossing adventure. The game is not very difficult, and the puzzles are just smart enough to be rewarding without frustrating the player, and the slow pace favors those who are patient and unyielding.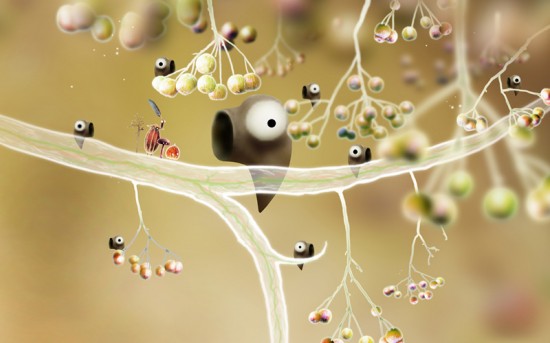 Discover Botanicula as you go
There are no tutorials to guide your steps and not even a set of indications to assist you, but this lacking of Botanicula doesn't hurt the user experience a bit. As a point-and-click adventure game, it makes perfect sense for Botanicula to provide the player with incentives to explore the world at the same time as he gets familiar with the game mechanics. Puzzles range from surprisingly simple ones to difficult riddles that can put creativity and imagination to the test.
It is virtually impossible to get stuck while playing a point-and-click title, but in Botanicula there will be very few moments when players will click everything displayed on the screen to find a solution. By paying attention to details and keeping an open mind, you will discover the answer hidden in the background and every accomplishment will give you a sense of pride.
Botanicula is equally appealing for young children and adults who seek to recapture a fragment of their lost innocence, while enjoying a beautifully designed video game. This can well be the best point-and-click title of 2012 and until proven otherwise it deserves 4 ½ stars out of five.
We are influencers and brand affiliates.  This post contains affiliate links, most which go to Amazon and are Geo-Affiliate links to nearest Amazon store.
I am an avid gamer and a passionate reviewer, with three years of experience in this line of work. I've worked for Games32 and during those three years, I've written hundreds of previews and reviews for both PC and console games. The website was unfortunately revamped and now offers casual games, but some of my articles still exist on the developers' websites.
Before working as a game reviewer, I've played competitive Starcraft. I won the Romanian Championship 4 times in 8 editions and I won the Balkanic Cup with the national team. I know what gaming is and I can relate to both rookies and pros.