PRESS RELEASE
The B200 Dual Balanced Armature Driver Earphones by Brainwavz are designed with sound quality and comfort in mind.
Brainwavz releases its latest line of earphones, the B series, utilizing precision crafted balanced armature drivers. The Brainwavz B200 earphones are designed for high performance and comfort in mind. This dual driver earphone has been tuned to produce a balanced and accurate sound signature, with little to no coloring in the sound, listen to your music as the artist intended it to be heard. The B200 over the ear design and small form factor allow for a comfortable and ergonomic fit.
The B200 is a audiophile grade, high performance earphone that is suitable for most genres of music.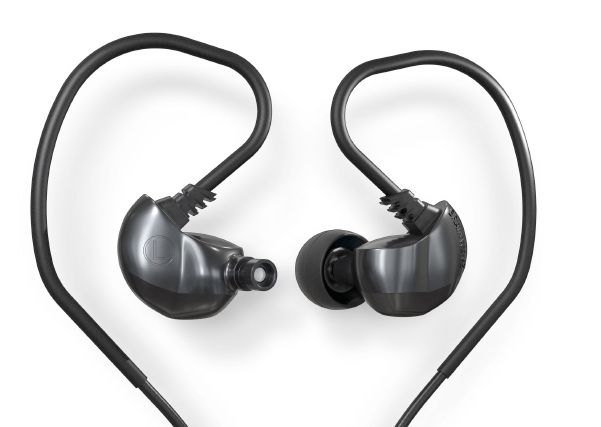 Brainwavz B200 Specifications
• Drivers: Dual balanced armature
• Rated Impedance: 30 Ω
• Frequency Range: 12 Hz ~ 26 kHz
• Sensitivity: 110dB at 1 mW
• Cable: 1.3 m Y-Cord, Over the ear, OFC Copper
• Plug: 3.5 mm, Gold plated
Brainwavz B200 Included Accessories:
• Earphone Hard case
• 6 sets of Silicone Ear Tips (S M L)
• 1 set of Comply Foam Tips T-100
• 1 Shirt Clip
• Velcro Cable Tie
The Brainwavz B200 will retail for $200 and will be available on Brainwavzaudio.com, Amazon.com, Amazon.co.uk and other authorized Brainwavz resellers around the globe.
For more information, please visit: www.brainwavzaudio.com or contact us at marketing@yourbrainwavz.com
About Brainwavz
Brainwavz, a Hong Kong based multinational company, provides high-end earphones specifically designed for high-quality sound and tailor-made to provide the user with a solution that can be
used across a wide range of audio genres and styles at affordable prices. Brainwavz believes in the idea that sound is a deeply personal experience, and strives to provide users with earphones
that match their personal inclinations, to inspire with intensity. The Brainwavz name is known in many countries across the globe, and the company is continually committed to providing the best
products at the best value.