We are influencers and brand affiliates.  This post contains affiliate links, most which go to Amazon and are Geo-Affiliate links to nearest Amazon store.
Looking for a good quality water dispenser to have cold water at any time?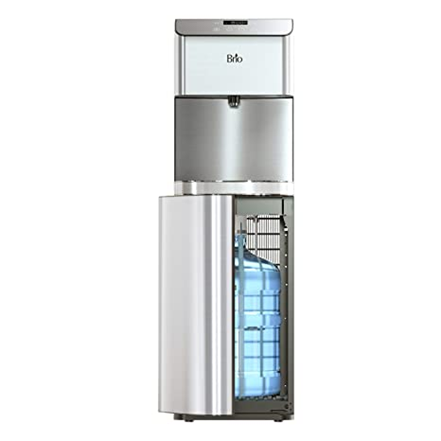 Water is clearly the most important liquid in humans, so it's important to stay hydrated. Dehydration can be dangerous, so remember to drink a minimum of 8 glasses of water a day. Although it seems like a joke, you will be surprised to know that many people do not drink the amount of water that their body needs, remember that you do not necessarily have to be thirsty to go drink a glass of water, thirst is a sign that your body is not receiving the amount of water it needs, so, for your health, stay hydrated most of the day. Drinking a glass of water after a hot day or after an intense day of work is undoubtedly one of the most relaxing sensations (at least I think so).
There are two types of people; those who drink water at a temperature normal and those who prefer it cold, in my case, I love to drink cold water, since I think it is more pleasant (I know, it sounds a bit silly). If you are one of the people who forget to fill the jar with water it is possible that at some point you run out of cold water, which is not something we should worry about, but if you can avoid that bad time, then why not do it? A water dispenser not only guarantees you cold water right away but also hot water, which will allow you to prepare drinks like tea very quickly. Water dispensers are easy to use, so you'll practically only need to place a gallon of water inside to start cooling or heating the water.
The Brio Moderna is one of the best water dispensers you can buy. It has a slightly high price, but it is totally worth it, as it offers some interesting features that markedly improve the performance of the dispenser. Next, discover the most interesting features of this product.
Features of the Brio Moderna water dispenser
Adjustable temperature
Unlike other water dispensers, the Brio Moderna allows you to choose the temperature of the water, so you can choose between too cold water or too hot water. The temperature can be adjusted manually with great ease, so if you want hot tea, you can easily prepare it using this water dispenser.
Safety
Brio Moderna cares about the safety of its customers. There may be children in your home, which can be dangerous if they accidentally activate the hot water dispenser, but don't worry, this water dispenser includes a lock that ensures children don't accidentally activate the hot water dispenser.
Digital and touch screen
For the best convenience, you can easily control the water dispenser. You can dispense hot and cold water by pressing the screen, as well as being able to set the water temperature. You can also use some additional features
Easy to clean
Cleaning a water dispenser shouldn't be complicated. That's why the Brio Moderna includes a self-cleaning function, so it's able to clean automatically, this way you save time.
You can buy this item here: Amazon.com: Brio Moderna Bottom Load Water Cooler Dispenser – Tri-Temp, Adjustable Temperature, Self-Cleaning, Touch Dispense, Child Safety Lock, Holds 3 or 5 Gallon Bottles, Digital Display and LED Light : Home & Kitchen
We are influencers and brand affiliates.  This post contains affiliate links, most which go to Amazon and are Geo-Affiliate links to nearest Amazon store.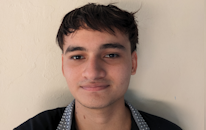 My name is Joel! I love to read, I go to university like most people my age.
In my free time I usually train boxing, I love music, I also know how to play the guitar and the harmonica.