We are influencers and brand affiliates.  This post contains affiliate links, most which go to Amazon and are Geo-Affiliate links to nearest Amazon store.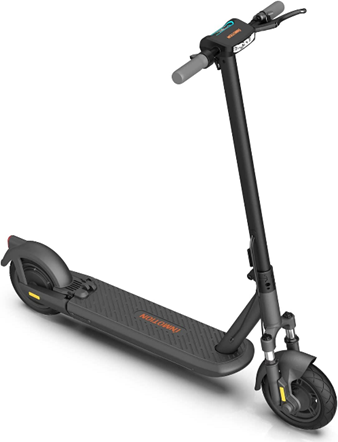 Looking for a high-quality electric scooter to go several miles?
Scooters are becoming more and more popular on the streets of the United States, which is normal, you can't deny it, they are fun. Before we believed that Scooters were for children, but with the advance, the technology was significantly improved and its appearance seems almost futuristic. Although traditional scooters are amazing, you can't deny that an electric scooter sounds much better. The idea of getting around the city at high speeds without needing a license sounds amazing and fun (remember to drive responsibly). Not only are electric scooters more fun, but they can easily be an environmentally friendly means of transportation. The electric scooter only needs a rechargeable battery to work, so it's much friendlier compared to a motorcycle or car. They are ideal for traveling to school or even work. The best thing about an electric scooter is that you don't need to have a good physical condition to use it, the high-performance battery does the hard work.
Before buying an electric scooter, you must make sure that it is able to offer acceptable autonomy, you do not want to stay in the middle of nowhere with a scooter without a battery. A good quality scooter should offer a range of at least 50 km (being generous). Another aspect that you must take into account is the quality with which it has been built, a cheap scooter will surely break when you have to go through rough terrain and that can make you have a bad day. You should also take into account the maximum weight they can support, an electric scooter for adults should easily support a person up to 300 pounds.
A good option to take into account if what you are looking for is to get a good quality product is the Inmotion S1 electric scooter for adults. It is a scooter with high-quality performance that will allow you to move around the city with great ease. With a range of up to 59 miles, it's sure to be fun to drive during long trips. Next, discover the most interesting features of this product.
Features of the Inmotion S1 adult electric scooter
Incredible autonomy
Unlike most scooters that offer lousy performance, this one is able to offer almost 100km (59 miles) of use with a single recharge. Thanks to the generous range of up to 59 miles you can travel long distances without worrying about the remaining battery.
High speed
You might think that a Scooter cannot be fast, but it can reach a maximum speed of 18.6 MPH which will allow you to move with great ease.
Designed for big men
No matter what your weight or size, you should be clear that this scooter is designed for adults, so it can easily support a person of 300 pounds.
Suspensions on both wheels
Unlike the others, this Scooter not only includes suspension on the rear wheel but also on the front wheel, so you can significantly improve the ride quality in case the road is bumpy.
Super-fast charging
If I were to ask you how long it might take to recharge a scooter capable of offering up to 59 miles of use, you would surely say an absurd answer like "12 hours". Far from what you might think, charging the Inmotion S1 completely will only take 3.5 hours. This is achieved thanks to dual-port charging which significantly improves charging time.
Easy to assemble
You should know that this electric scooter is foldable, but you will have to finish the installation when you receive it, do not worry, the installation is so easy that it will only take you a couple of minutes to have your Scooter ready to use.
You can buy this item here: Amazon.com : Inmotion S1 Adults Electric Scooter for Big Guys, Max Range 59 Miles, Max Speed 18.6 MPH, Front and Rear Wheel Suspensions 10″ Pneumatic Tires, Long Deck, Folding Commuting Electric Kick Scooter : Sports & Outdoors
We are influencers and brand affiliates.  This post contains affiliate links, most which go to Amazon and are Geo-Affiliate links to nearest Amazon store.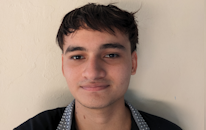 My name is Joel! I love to read, I go to university like most people my age.
In my free time I usually train boxing, I love music, I also know how to play the guitar and the harmonica.