We are influencers and brand affiliates.  This post contains affiliate links, most which go to Amazon and are Geo-Affiliate links to nearest Amazon store.
DBPower has a gaming keyboard called the Brova Power that you have got to see to believe. It is a beautiful keyboard with bright colors and easy to read keys.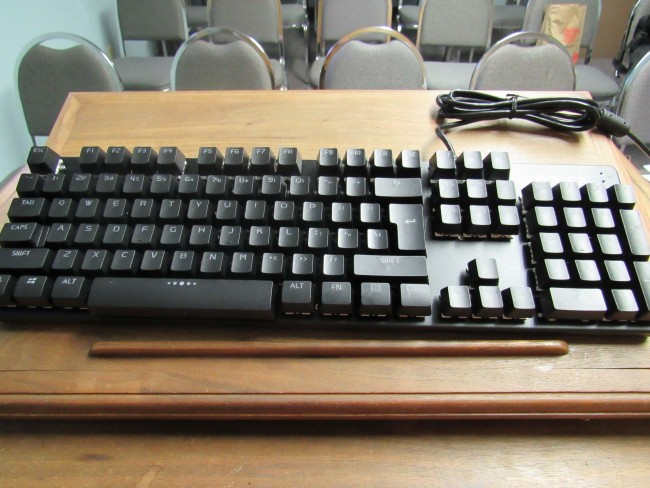 I love this keyboard. It is not so much because it is a gaming keyboard as it is one that I can use even when the lights are turned low in the room.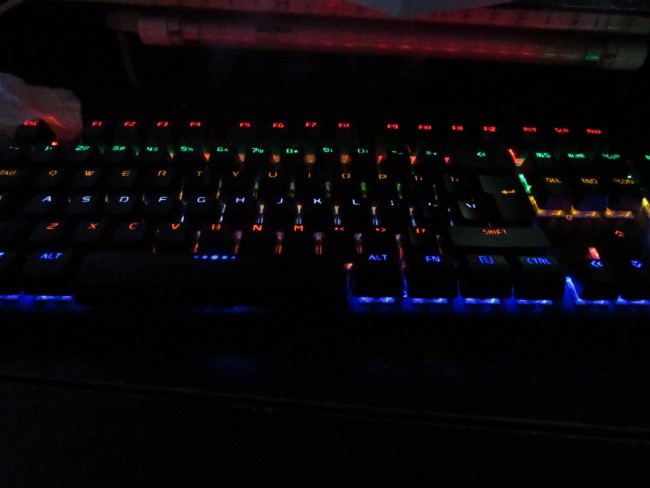 Each row has a separate color preassigned to it. It is not changeable but the true magic is not in the colors but in what you can do with them.
The Function key and 1-8 cycle through various key combinations that are each commonly used in a variety of games. Pressing the function key and the 9 key turns the colors off. Pressing the function key and any key twice like Function and 11 activates a sweep pattern.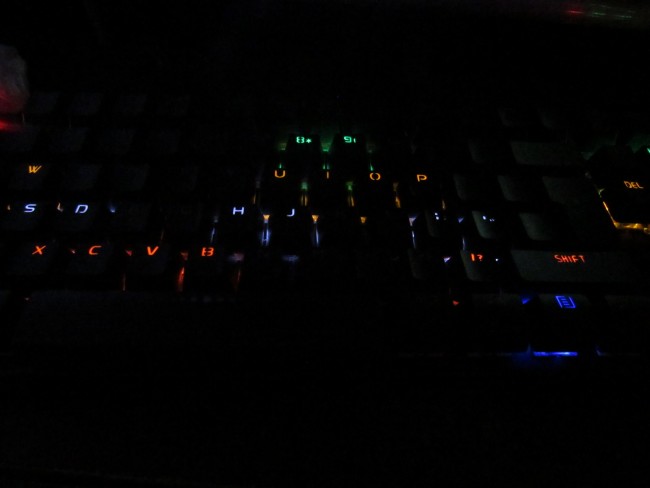 If you press the function key and the left or right arrows, then a playful and fun effect is created. There is sweep, wave, sonar, lights on when pressed, and lights off when pressed.
If you press function and SCR then the keyboard breaths. Function and the up or down arrow, increases or decreases the speed. And Function and plus or minus increases or decreases the brightness.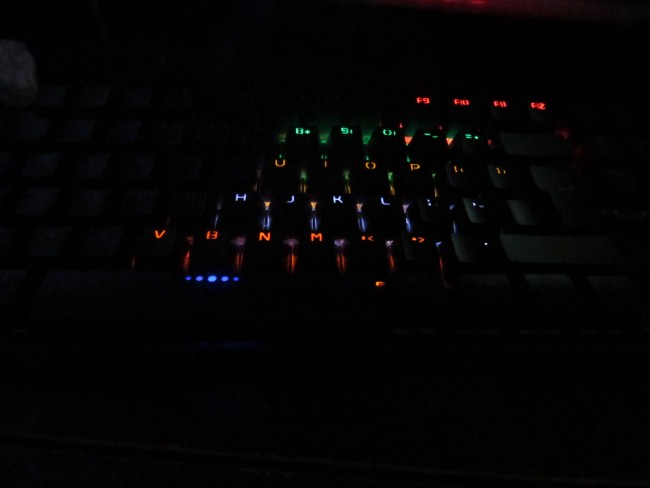 You can also try function along with the function keys to activate other things like raising and lowering the volume and other features.
I am not a true gamer, but can say that having keys lighted that I might use while gaming could be helpful. All the other keys still work, but if the room is dark, you will see the keys you use most, more readily than the rest. Sadly you cannot create your own profile to select the keys you wish to have lit which would have been a nice feature.
The other both nice and annoying part of this keyboard is the "clatter" it makes when typing. There is no quiet typing here. You press the key, you hear the press loud and clear. This is what you get with mechanical keyboards that resounding and satisfying "thwack" and I like it, my wife however does not. We watch TV in the same room my computer is in and this is too loud and disrupting to type on for the family.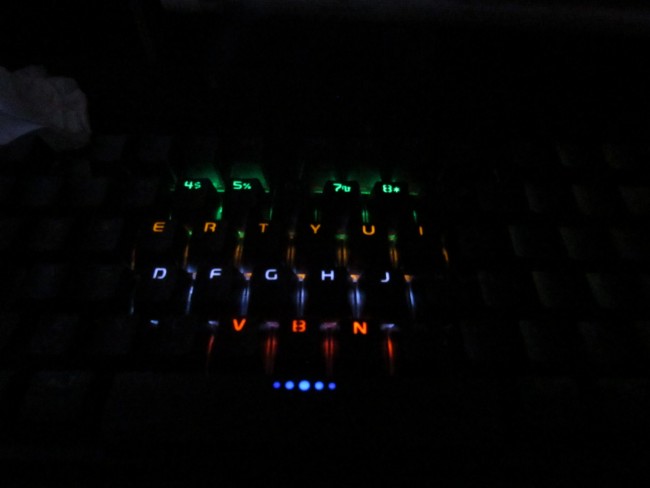 Overall, I am impressed with this keyboard. While I cannot say this is a true gaming keyboard as in the sense of one that can be programmed (no Macro configurations), the clarity and brightness of the lights, and the 8 possible key combinations you can use in games, it pretty cool.
Disclaimer: Brava Power provided me the DBPower Mechanical Gaming Keyboard to review. All opinions are 100% mine and mine alone.
We are influencers and brand affiliates.  This post contains affiliate links, most which go to Amazon and are Geo-Affiliate links to nearest Amazon store.
I have worked in and around many different types of computers. In the Navy, I used a magtape drive computer that was a step down from pen and paper. I later worked for a big computer company and after that, taught computer class's nation wide. I had the privilege of teaching 14,000 students in a 2 years period of time. Afterwards, I owned a small computer training and repair shop for a few years. I have owned C-64's, Pc's of various types, Amiga's, and even Mac's. I now have included the android to my collection. At any time, I have close to 15-20 computers or combinations of computers and game systems in the house. I look forward to more.