We are influencers and brand affiliates.  This post contains affiliate links, most which go to Amazon and are Geo-Affiliate links to nearest Amazon store.
With so many new Bluetooth headphones hitting the market these days it hard to tell what pair to get. Well, today I take a look at a pair from Mixcder. This is a fully functional Bluetooth headset that can be used through Bluetooth or even with a 3.5mm jack if you don't have a Bluetooth enabled device.
The Ghost Headphones come with a design pattern on them as well. I will get more into that in a minute first let me show you the packaging and what is included.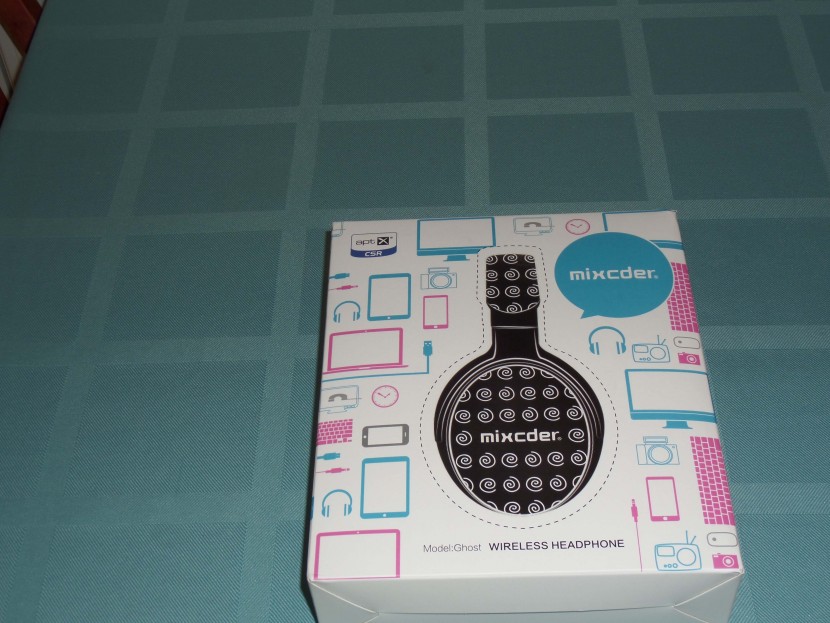 You can see the box is rather bright and full of colors. In the next picture you will see what is included in the package. You get the headphone set which matches the design on the box. You also get a USB cord to charge your headset with. There is a 3.5 mm jack to use for wired use and a carrying case.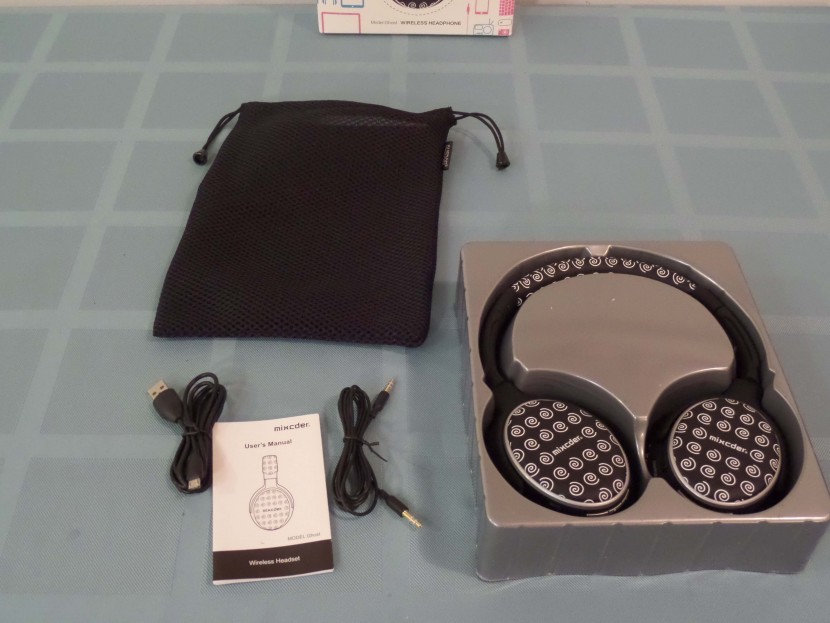 So first let's talk about  the battery life. They claim you can go weeks without charging your headphones with 22 hours of play time and 350 hours of standby. Now I will be fair and say that the stand by time may be true but really who leaves them there that long to find out. You buy them to use them not leave them sitting for weeks.
The usage time of 22 hours is iffy I would say. I'm not saying you wont get that, just that in my case mine came short of 20 hours of continuous use over Bluetooth. 20 hours is still very decent for Bluetooth headphones as active play time.
Now charging time varied for me. It took anywhere from 40 minutes to an hour and they claim it charges quickly and to be honest that time frame may have just been the outlet I was plugged into. Any way you look at it the battery time isn't too bad for Bluetooth headphones. I have seen worse out there and considering the battery to hold 20+ hours of charge it isn't bad. Now let me show you where the charging port is on the  headphones.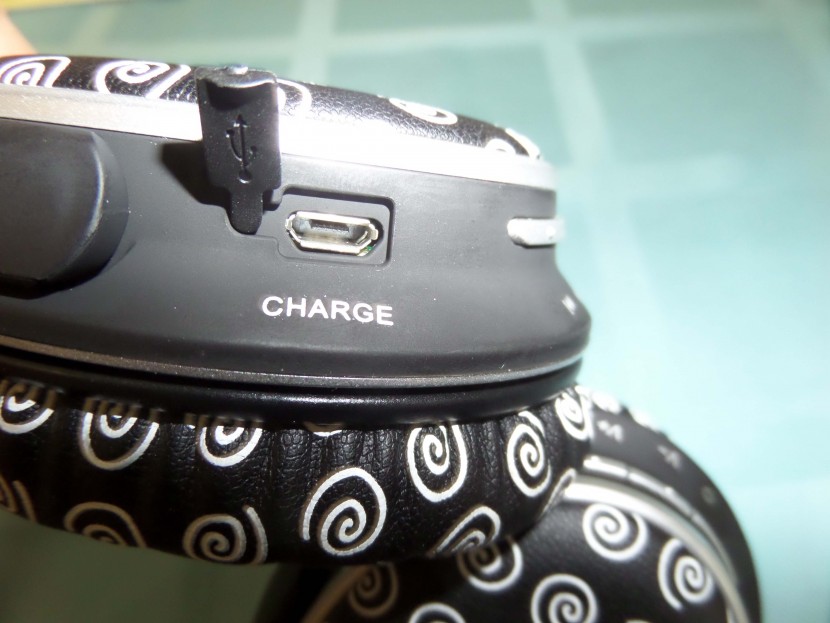 Check out my unboxing here!
Now let talk about the Ghost Headphone design. They're a different style to say the least. I'm speaking of the coloring and design pattern. You can see in the next few pictures the design on the headset.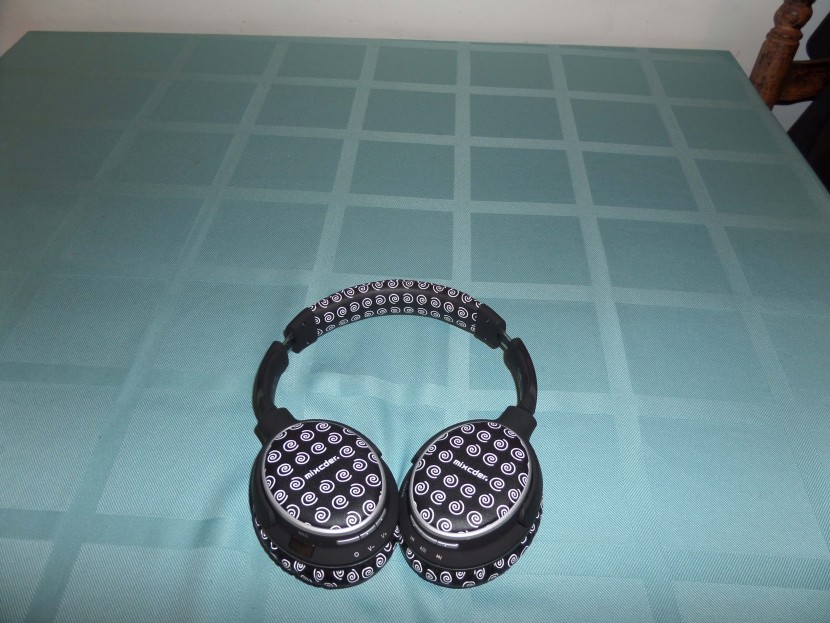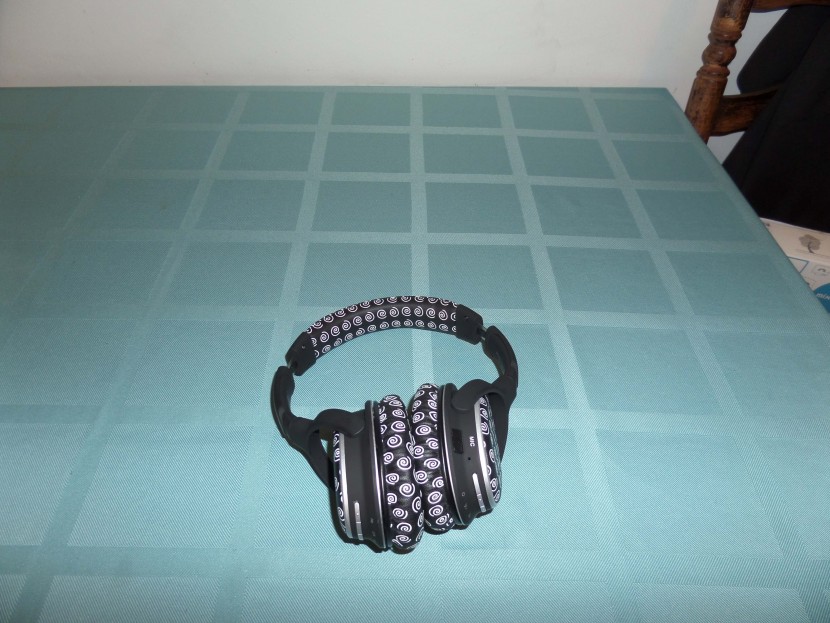 They are black in color which isn't too bad. I think it's the graphic design that throws me off to be honest, though I know some may love this design. The foam padding on the headband fits great, comfy and the design goes all the way around it. The ear muff part has the design as well and sit well on the ears. You can wear them for hours with no issue. The band is adjustable to fit most sized heads. The earmuffs do swivel so you can fold them flatter and place them in the carrying bag for your travels.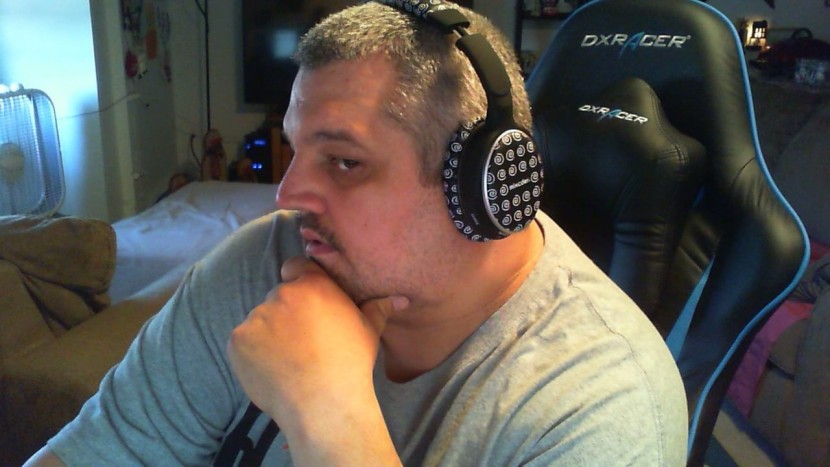 In the photo above you can see I have the headphone slid out so they fit my large head. So don't be worried if you don't think they wont fit, they are very adjustable.
Let's talk about how they sound and the mic!
Now I have a few pair I'm comparing the sound to for the same price of these. I compared them to my wireless V-Moda's and then a cheaper pair that I wont name since they only cost 10 bucks. So when doing voice chat with the Mixcder Ghost they sound decent but there was no real difference between these and the 10 dollar pair in chat testing the microphone. With the V-Moda's you got a little better chat quality but of course they cost a lot more so I would say they stand on there own two feet very well.  Now if you wanted to chat while using the cord on your PC you will need to get a splitter cord for PC chat. I wish they would have thrown that cord in with the kit. On this set the mic is clearly labeled on the right ear side. You also have the volume buttons on that side. You also have the power button. This will also function for pairing your device.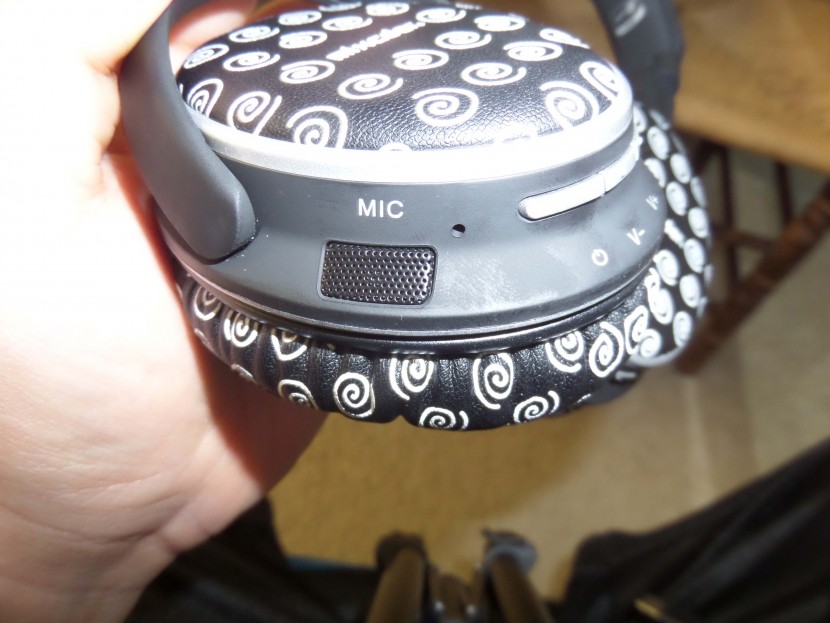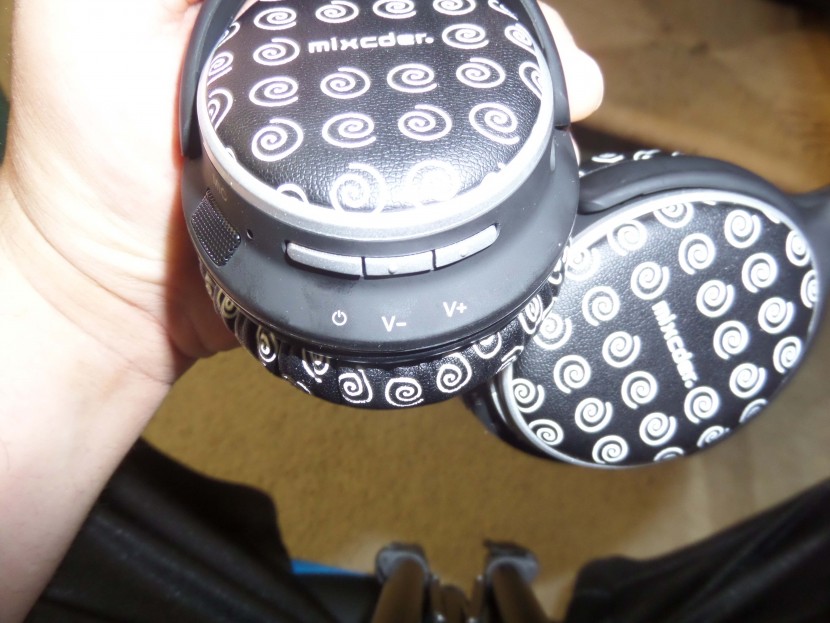 As for sound quality when listening to music or games, you get plenty of bass when hearing bass heavy songs and with Heavy Metal or Death Metal you get that crystal clear sound you would expect from those screeching guitars. The loud treble is good and clear, though not the best out there but works well and I found the sound to be very decent for a Bluetooth headset. The one part I see these lacking  in is the noise canceling area.  You can still hear people in the background and background noise. I think it could use a little more in that area. With that said these sound great and can be used for music with no issue whatsoever. Now I wont compare the sound to the cheap $10 pair but can tell you these clearly sound better, this is due to the 10 dollar pair sound like junk with music.
Now in gaming department. You miss some of the 3D background sound. It's not bad but if your like me and running through a forest with dinosaurs following you but you want to hear when that raptor is about to attack you from the side. In a game like Grand Theft Auto, it works well without issue, even if you use it to chat with the microphone.
One con I have noticed is if you touch the outside of the earmuff you hear a click or an air sound that makes the little speaker pop sound.
A few pros to note are when listening to music on any device including your PC you can change the song with the headset or even mute or pause it.  A nice touch some don't allow for this on similar devices.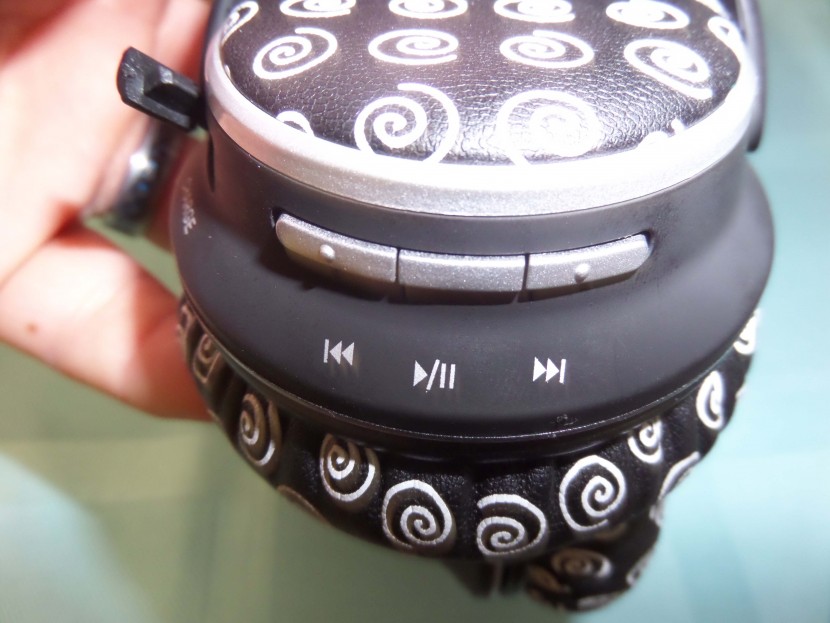 Now you'r probably wondering what this will cost you. The suggested price is $149.99  But are on sale for $69.99 at this time on Amazon. If you take that in for the pros and con. The Ghost  headphone from MIXCDER are well worth the price for a set of Bluetooth headphone.
Disclaimer: Mixcder sent me the Ghost Bluetooth Headphone  to give a full and honest review of. Al opinions are min and min alone!
We are influencers and brand affiliates.  This post contains affiliate links, most which go to Amazon and are Geo-Affiliate links to nearest Amazon store.
Hi everyone I'm James Braga. I was born in Oregon and moved to New Hampshire a few years back. I love most things that have to do with video games and electronics, It doesn't matter if it for a car or a house, if it has electricity in it i will love it . I'm also in school for Information Systems Technology.