We are influencers and brand affiliates.  This post contains affiliate links, most which go to Amazon and are Geo-Affiliate links to nearest Amazon store.
The technological advances of the last few decades have left a lasting impact on most aspects of human life – be it work or social life. One of these impacts is the ever-growing use of the internet, on all our electronic devices such as laptops, mobiles, tablets, etc. This has naturally resulted in an increased need for data storage devices that make life easier and provide mobility to professionals. A USB flash drive does exactly that. 
What is a USB?
USB is short for Universal Serial Bus, which is essentially a plug and play storage device that offers portability and convenience by using flash memory with an integrated USB interface. It is built for computers and electronic devices. A USB flash drive is supported by almost all operating systems such as macOS, Linux, and Windows, including many BIOS, boot ROMs. USB has multiple versions but mostly you will see USB 2, USB 3 which use the same plug type and USB Type-C which has to do with the connection type of the USB plug.  
Flash memory is a computer chip with no detachable parts; and, it preserves data even when powered off. In comparison to older data storage devices such as CDs, USBs are smaller, easier to store and more durable. USBs are not only more lasting, but they are also immune to electromagnetic interference.
There are several names that USB flash drives go by. They can be called USB drives, flash drives, USB sticks, USB thumb drives, key drives, and even pen drives by some. USB flash drives may have started off as being used for storing data but they have evolved. Today, USB flash drives are used not just for copying and transferring computer files but also provides enough storage to save videos, audio tracks, images, PDFs and much more.  
Many USBs now come with built-in data protection software, or such software may be procured online. This helps in keeping sensitive information stored on the USB flash drive to be kept in case it is misplaced or forgotten somewhere. A 2019 survey of nearly 300 IT employees from industries including education, finance, government, healthcare, legal, retail, manufacturing, and power and energy conducted by a leading software manufacturer revealed that 6 out 10 employees used non-encrypted USB devices at work, which left sensitive data at risk. 
Advantages of the USB
The USBs strong build quality makes for longer shelf-life and increased durability. It also has a highly varied usage application, making it easy to use for different data formats such as videos, PDFs, images and even audio tracks. Another benefit for USB users is that fact that it is compact and highly convenient to store, for example, many people attach USBs to their keychains. USB 3.0 flash drivers will have faster transfer rates than USB 2 flash drives, and USB Type C flash drives will typically have faster IO than USB 3.
 The multiple storage capacities available in a USB flash drive make it easier for people to choose the capacity most suited to their means. If the purpose is to copy and transfer large files such as videos, USB drives are available in 8 GB, 16 GB and 32 GB flash drives. Much larger drive sizes include – 64 GB, 128 GB, and 256 GB. The largest storage capacity available within a USB flash drive is 2 TB (Terabyte) as of the year 2018.
However, if the need is for smaller files such as documents or images, the USB drives range from 64 MB, 128 MB, 256 MB, 500 or 512 MB, 1 GB, 2GB and 4 GB. Furthermore, if used properly a USB may last between 10 to 15 years because one may rewrite and/or erase data. 
When looking into purchasing an individual USB or bulk buying USB flash drives, one ought to consider several aspects to gain maximum value for your money.
At a personal level, drive capacity and pricing are often the main influencers of any purchase. At times, customers are attracted by the mere look of the USB. However, most people look at a whole range of characteristics when making a bulk purchase of USBs.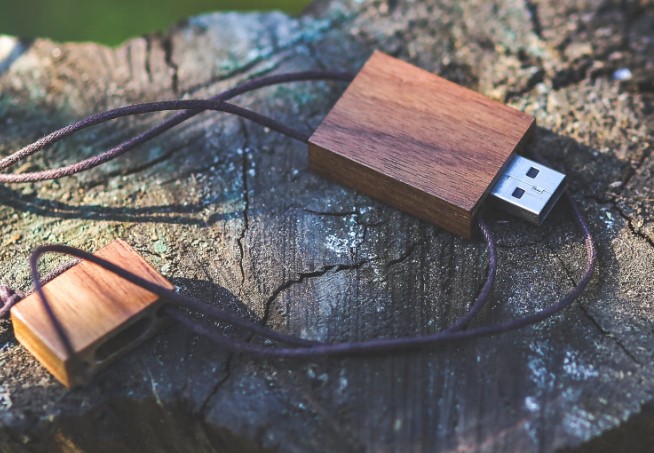 The Need for Bulk Buying USB Flash Drives
Most people purchase wholesale flash drives for multiple reasons and use. USBs serve as excellent secondary storage which is often vital for many people. These devices are also frequently provided to employees by the people to store sensitive data or even extensive data.
There are also times when the USB is used by people as a marketing gimmick. Clients are given free USB flash drives with company logos printed on them. Conferences and seminars often have promotional giveaways in the form of USBs. In recent times, USB flash drives are customized in color and content to provide unique experiences to the receiver of the drive.  
The dynamics of the pricing of the USB flash drive change with wholesale pricing. Therefore, the bulk-buying of USB flash drives is more economical. The bigger the order, the more affordable the price because buying in buying helps in bringing down the per drive cost. 
Where to bulk buy USB flash drives?
Smart decisions are made by not only keeping the pricing of USB flash drives in mind; but, there are also other aspects to consider when purchasing USB drives in bulk, such as the type of data you intend to store in the device, how often you may need to transfer files and how frequently you will be using the USB flash drive. It is also advisable that you compare the cost of USB flash drives. 
When it comes to pricing a buyer is naturally attracted to the cheapest option available. However, as discussed earlier, due to the fact that USB flash drives may also be used to store sensitive data; it is best to remember that cheap is not always the smart choice. Remember to choose a USB flash drive that not only meets your requirements but is also safe to use. Furthermore, be wary of counterfeit products online and make a smart and reliable choice. There are many brands available online that well known for their quality products and warranties.
Another aspect to pay attention to when bulk buying USB flash drives is customer service. Online purchases are convenient but they can also be tricky because you can end up with a defective device. This is why it is important to have the assurance and availability of customer service. Efficient customer service will likely resolve any after-purchase issues you may face. 
We are influencers and brand affiliates.  This post contains affiliate links, most which go to Amazon and are Geo-Affiliate links to nearest Amazon store.
I am interested in all things technology, especially automation, robotics and tech that helps change how society will live in the future.