We are influencers and brand affiliates.  This post contains affiliate links, most which go to Amazon and are Geo-Affiliate links to nearest Amazon store.
You buy a new computer, and it works beautifully. You've never owned a computer as fast as this one. You happily surf the net, type documents and post your pictures on Instagram. You giggle at the latest cute cat videos posted on Youtube.
Then, after four or five months, your computer starts to slow down. The files begin to open incorrectly. The computer programs start to freeze or shut down. Then you come to this depressing conclusion: Your computer system needs to be repaired. If you're stuck with a computer that's no longer working, then you may even consider recycling it.
You may not be ready to get rid of your computer. On the other hand, if it's slow, doesn't meet the latest operating system (OS) requirements, or is making strange noises, it may be time to say goodbye. It could be internet issues or unknown malware. It could even be an irrelevant program performing complex background tasks.
Sometimes it's an easy fix. You can run software programs that scan your hard drive and flag files and folders for deletion, such as Uninstall View, a free app that may help speed up your PC. If that doesn't work, check out seven ways to fix computer screen freezing.
Method #1. Free up disk space on the C: drive
If your C drive is low on space, your computer may be freezing because system files are stored there. Try to delete some unwanted data or programs on your C drive. One of my favorite tools for helping find out where you can free up space is windirstat which shows you what folders are taking up all the space on your C drive (or any drive) and it shows you in a pie chart you can drill through to find the source of all your usage. This allows you to find exact file types and shows you how they are all clustered.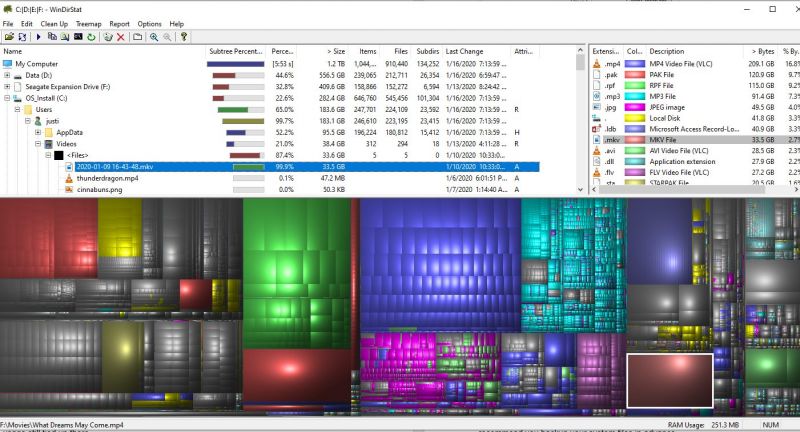 You should also just quickly run the built in cleanup by right clicking on your C drive, going to properties and clicking on the general tab.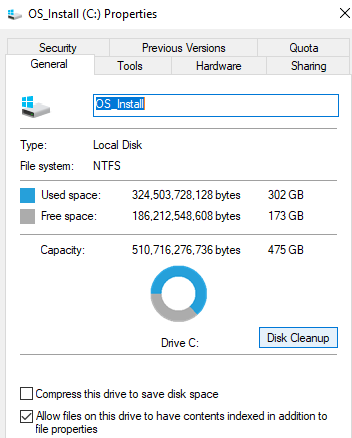 Click on Disk Cleanup
It will scan and report on some common things that can be cleaned up.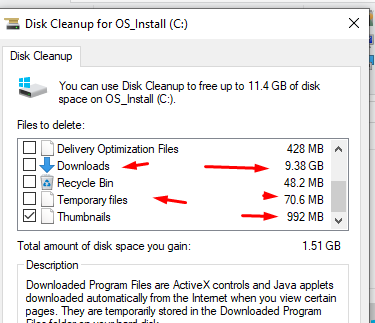 Pay attention to Downloads (where all the stuff defaults to that you download from your browser), the temporary files, the thumbnails (almost 1GB in thumbnails in above example) and the delivery optimization files. Also if you forgot to empty your recycle bin you could see a lot of usage still tied up there.
Method #2. Update all PC device drivers to the newest
You can use Windows Update to update the PC drivers.
Right-click This PC in Windows 10 or 8 or My Computer in Windows 7, then click on
Manage and click on Device Manager.
Open the category which you think carries the device you need to replace its drivers.
Update drivers relying on your version of Windows: Windows 10 or 8 users: Right-click the hardware icon and pick Update Driver Software. Windows 7 users: Right-click at the hardware's name or symbol, select Properties, and pick out the Update Driver-Button underneath the Driver tab.
Method #3: Run Memory Check
If you suspect your PC has memory issues, you could run the Windows Memory
Diagnostics utility by way of completing the subsequent steps:
Press Windows and R keys
Type mdsched.Exe inside the textual content box, and press Enter.
To check for issues immediately, click Restart now and test for issues (recommended). Note: if you need to test later, click Check for issues the following time I begin my PC. The PC will then restart, and you will get the subsequent window displaying the progress of the Check and the range of passes it will run on memory. It may take several minutes for the tool to finish.
Method #4: Run System File Checker
In case system files are missing or corrupted, you may attempt the following steps to
repair them to clear up the Windows 10 freeze issue.
Click Start, and then type CMD into the command line. (DON'T press Enter button!)
Right-click Command Prompt and select Run as administrator. Click Yes.
Type SFC /scan now and then press the Enter key.
Windows system will now scan your system for corrupted documents and try to restore them if found.
Type exit and press the Enter key.
Method #5. Perform System Restore
If Windows 10, Windows 8, or Windows 7 PC freezes after trying all the actions above, then your Windows is probably corrupted. In this case, you would possibly want to work on restoring your operating device. Warning: System reinstallation is a dependable solution to restore a PC that continues freezing. Unfortunately, it will delete some files on your PC. Therefore, we recommend you backup your system files in advance.
Method #6. Reboot your computer
If nothing you have attempted work, now it's time for the last technique which may work for you. Press the power button on your Desktop PC or computer for a few seconds and power of the PC. Please understand that you will lose any unsaved files.
Now you can switch on the PC again, and the PC should return to normal. You can also try Ctrl + Shift + Esc to open the Task Manager so you can select the program(s) and terminate those programs that are causing your computer screen to freeze.
Method #7. Take PC to Repair Shop
If none of the above actions have worked, then, you may need to take your PC to a computer repair shop and have a computer technician diagnose and repair the problem.
Hopefully, the above seven methods will assist with repairing your computer if it freezes. If you are ready to upgrade your equipment, do not throw your old computer away. Check out All Green Electronics Recycling website for some recycling ideas. Do you have any computer repair techniques that you use to fix a computer screen that freezes? If so, please share your ideas and comment below.
We are influencers and brand affiliates.  This post contains affiliate links, most which go to Amazon and are Geo-Affiliate links to nearest Amazon store.
I am interested in all things technology, especially automation, robotics and tech that helps change how society will live in the future.