The most anticipated and famous action packed game, Call Of Duty: Modern Warfare 3, which was teased a few days back, finally gets its first official trailer.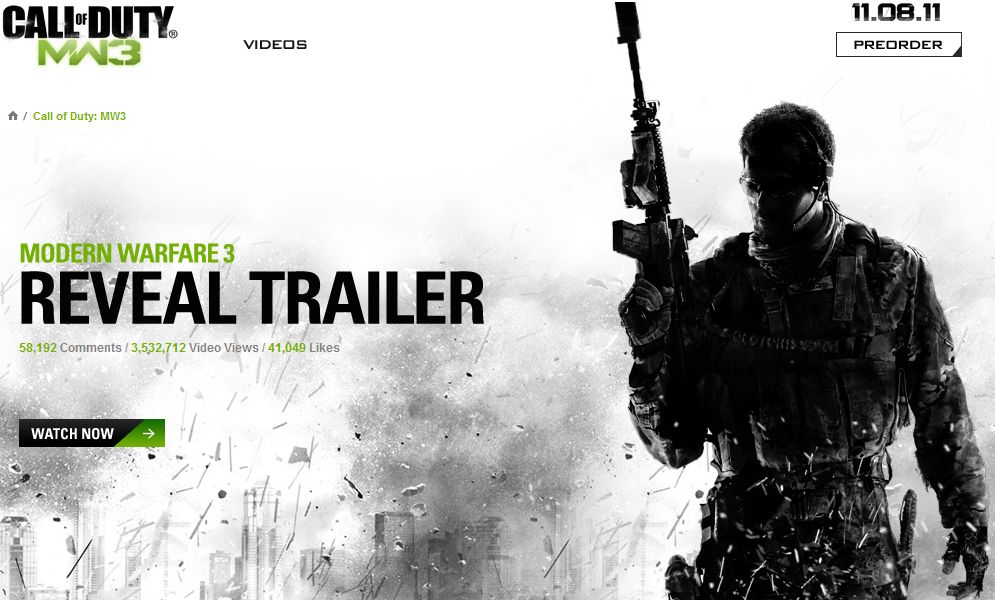 The new game under the Call of Duty branding from Activision games is expected for a worldwide release on November 8, 2011. The new version of the game does look amazing, with much improved interface, graphics and a whole new revamped landscapes.
The game offers two modes of game play which includes – Single-player and Multi-player.  In the single-player mode, the user gets to choose the country of his choice, with a wide range of roles, which includes a total of 15 missions.
The Multi-player mode includes a whole list of maps, and comes in two modes – Survival and Mission.
As far as the story line of the new game is considered, sources say that it does continue from its previous version, with the main theme being the surprise Russian invasion which has to be defended by the US troops.
[youtube width="500″ height="380″]http://www.youtube.com/watch?v=coiTJbr9m04[/youtube]
The game is now available for Pre-order at the COD MW3 official game site, Walmart and Amazon online store for a price of $59.99. The Call of Duty: Modern Warfare 3 will be available for PC,  PS3 and Xbox 360.