I have always loved Lemmings the game where you have to solve levels by choosing the right combination of abilities and tricks to help your lemming survive and escape their environment.  Blendimals is a new game I ran across that is very similar in concept but rather than work with many "critters" you are just trying to help one "customized" animal escape from it's current level.

Blendimals is a DADIU production developed by Exploding Cow where you basically are given a series of "animals" at the start of a level and you get to put which animals you want in a blender and combine them to get one ability from each animal.  It sounds like it could be gory, but it is actually very funny and silly.  The first levels keep it simple and only have you mix a Rhino with a Bunny which gives you a jump ability of the bunny and the ram ability of the Rhino.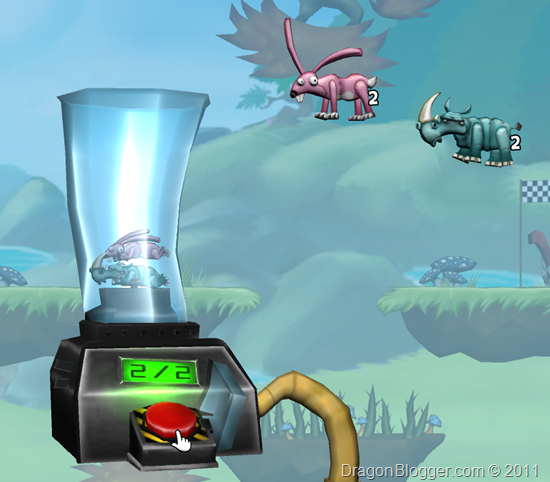 You have 3-4 action buttons you can click with the mouse, but I found it much easier to hit the 1,2,3 or 4 number keys to activate the ability in a jiffy.  You basically trigger the right ability at the right time and move past that particular puzzle.  If you fail then your animal dies and you have a limited amount of animals with which to try again.  When you have no more animals to mix you lose the level.  Blendimals is a short game and only has 10 levels so far with some levels requiring you to sacrifice your first or second combination of animals to win the overall level.  Particularly fun is the cow which has explosive gas and you use it like a time bomb to take out certain metal plates.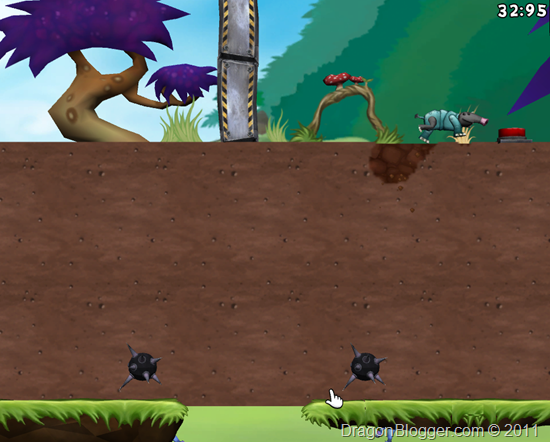 Again, Blendimals is a free game that you can play online or you can download Blendimals for the PC and the MAC as a fully offline playable game.  The game is relaxing and fun though the levels get challenging fast and I had to help my seven year old solve a few problems after the first three levels.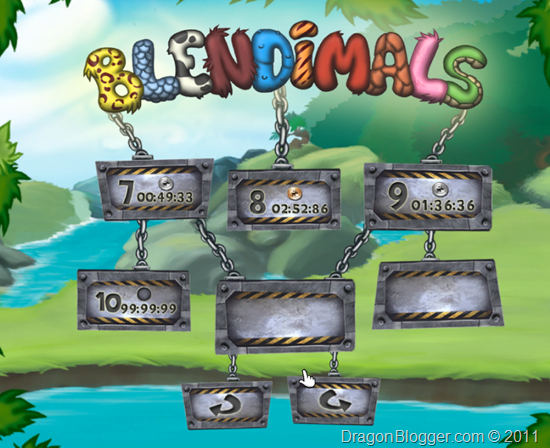 Blendimals so far only has 10 levels and I was able to beat the entire game in 25 or 30 minutes or so but it left me wanting more.  I am hoping the game has expansion levels or even comes out with a level creator so users can create levels for each other and share them online.  This game would also make a great game for the iPad so they should work on an iPad version at some point in the future.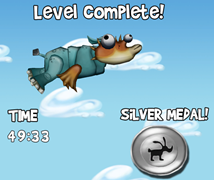 If you enjoyed Lemmings or even DoodleBugs which is another great game in similar manner on Steam right now (costs $10) then Blendimals is a game you should be playing.
If you are looking for a fun free game that the whole family can enjoy then Blendimals is a good way to kill some time.  They definitely need some expansion packs and maybe some more kid friendly levels as they get pretty hard pretty fast.
-Dragon Blogger