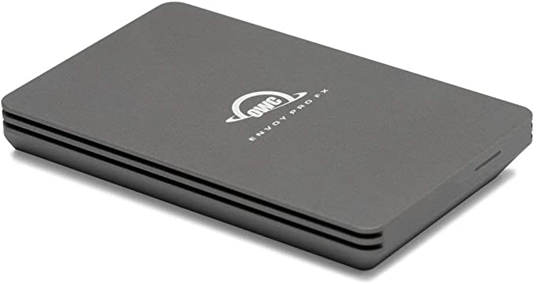 Looking for a high-speed portable M.2 SSD to save your favorite games and run them faster?
Current games are getting heavier and it is normal for some to exceed 100 GB, so this forces us to buy external storage units that do not always offer us good speed when we try to run games or programs. You should know that even a cheap external hard drive will be able to run any game without problems and in most cases, it should not affect the performance of the games, but the problem is that the loading times can become eternal when you use these storage units. I know the price of an HDD can be tempting, but when you compare it to a portable SSD you realize that it's not worth saving a couple of dollars for something that will take up valuable time.
We know that an SSD is quite fast, but an M.2 SSD is something that will surely offer you better speed and can almost completely match your internal storage, so it is worth trying them and realizing whether or not they are worth it. The prices are a bit high, but if you consider that you are buying state-of-the-art storage you probably understand why they have a high price.
If you are looking for information on the best portable SSD storage you have surely heard about the OWC Envoy Pro FX. This storage unit is very popular on YouTube, so many people recommend trying this storage drive. It is available in 5 different capacities (from 240 GB to 4 TB). Below, discover the most interesting features of this product.
Features of the portable M.2 SSD OWC Envoy Pro FX
Compatibility with the most popular operating systems
Whether you use Mac, Linux or Windows you can use this portable SSD immediately. Unlike other storage drives, you won't have to format or anything like that, just plug in and start saving files.
Incredibly fast
It shouldn't come as a surprise; the M.2 SSD is known for having too-fast transfer speeds. The OWC Envoy Pro FX can reach speeds of up to 2800 MB/s4 using USB or Thunderbolt. With these speeds, you will surely be able to run your favorite games without having to wait for ridiculously long loading times.
5 capacities available
The OWC Envoy Pro FX is available in 5 capacities (240 GB, 480 GB, 1 TB, 2 TB, and 4 TB). I would recommend choosing the 1TB capacity if you're looking to save some games inside it, I think 240GB is little unless you want to save photos or videos. The 4 TB is quite expensive, but it will be useful if you usually work with large files or if you want to save all your games inside it.
Works silently
The OWC Envoy Pro FX works in absolute silence and despite working at high speeds it does not usually heat up. It is made of aluminum housing that dispenses heat from the storage unit. This portable SSD does not use internal fans.
You can buy this item here: OWC Envoy Pro FX 1TB Portable NVMe M.2 SSD + Free Shipping (amazon.com)
My name is Joel! I love to read, I go to university like most people my age.
In my free time I usually train boxing, I love music, I also know how to play the guitar and the harmonica.