We are influencers and brand affiliates.  This post contains affiliate links, most which go to Amazon and are Geo-Affiliate links to nearest Amazon store.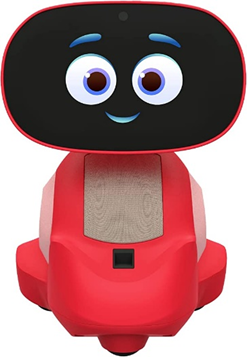 Looking for a futuristic gift for your child?
With the advancement of technology, it is difficult to find a gift that can amuse your child. Many times we believe that a cell phone is the best gift for a child, but it is not always a good idea if you take into account that the cell phone can distract him longer than normal. Nor is it necessary to be a strict parent who prohibits technological devices from their children, technology can be an ally if you are looking for your child to learn new things. Children love gifts, but many times they end up throwing away much of it and that can disappoint you as a parent. Surely you have heard about intelligent robots, there are hundreds of them, but many of them are simple toys with some movements, they are good gifts, but surely, they do not contribute much to your child.
Intelligent educational robots are something else, they have a lot of features that will help your child learn new things about different topics. These robots in addition to having a friendly appearance have advanced technology that allows them to know the knowledge of your child, which means that they can also learn with your child every day. The price is not so high if you consider that they will help improve the intelligence of your child, you can also get new content from Steam.
The Miko 3 is one of the best smart robots you can find in the Amazon store. With a friendly appearance, will surely be a great companion for your child and of course, it will be very useful to improve your child's learning. It has many interesting functions and is generally quite easy to use. Below, discover the most interesting features of this product.
Features of the Miko 3 Smart Robot
Incredibly smart
Surely the main feature of this robot is how smart it can be. Miko 3 can be controlled with the voice and can teach us many interesting facts about a wide variety of topics. Science, math, sports, history, and many other interesting subjects, Miko 3 teaches us in a fun way about many educational topics. You can access a wide variety of content using Steam. According to studies, this intelligent robot can increase by more than 50% of learning in children. Miko is able to recognize your child's emotions, so they will be able to interact with each other.
More than a robot
Miko 3 is not just a smart toy, it can be a great companion for your child. Miko can play games, make jokes, sing songs and play a lot of curious facts. Rest assured that Miko will be a great friend to your child, as well as help to enrich the children's knowledge.
Display and camera HD
This intelligent educational robot features an HD camera that allows you to take funny photos at any time. It also has a screen that allows you to visualize interesting facts, which means that you will learn to differentiate different objects, as well as better understand the explanations of Miko 3. The screen also shows funny faces that can change appearance depending on different emotions. The sensors allow the robot to detect people.
Parent App
To improve your child's learning, you will be able to have control over the information your child has learned, you will also be able to configure the robot in different ways using the mobile application. Keep in mind that Miko 3 is very safe for your children, it is designed for children so you will not have to worry about irregularities.
You can buy this item here: Amazon.com: Miko 3: AI-Powered Smart Robot for Kids, STEM Learning Educational Robot, Programmable and Interactive Voice Control Robot with App Control, Coding Apps, Unlimited Games for Girls and Boys Ages 5-12 : Toys & Games
We are influencers and brand affiliates.  This post contains affiliate links, most which go to Amazon and are Geo-Affiliate links to nearest Amazon store.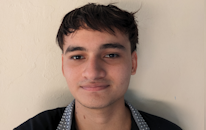 My name is Joel! I love to read, I go to university like most people my age.
In my free time I usually train boxing, I love music, I also know how to play the guitar and the harmonica.