We are influencers and brand affiliates.  This post contains affiliate links, most which go to Amazon and are Geo-Affiliate links to nearest Amazon store.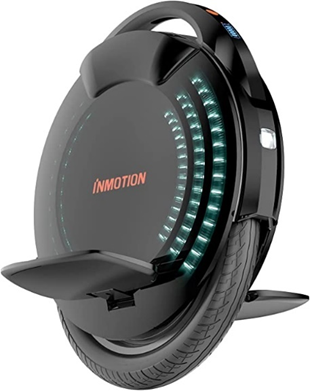 Looking for an electric means of transport that allows you to move at full speed through the streets of your city?
With climate change, many people prefer to replace their cars with bicycles, which could help reduce carbon emissions, so it's a good way to help our planet. Perhaps a traditional bicycle may seem too simple if you are looking for fun, so you could try some electric means of transport that will allow you to move without fatiguing your body, this way it can be more comfortable when you need to go to work or college. If you are looking for something unusual then the electric unicycle is surely what you need, it is a fun means of transport that will allow you to move around the city safely.
I know that a unicycle can sound somewhat dangerous and it is normal for you to think that. The unicycle only uses one wheel, this may make people think that they can suffer an accident with greater probability, but nothing can be further from reality. The electric unicycle features advanced self-balancing technology, which means that no matter how fast you move, you'll be able to drive safely. I think it's obvious, the high price is justified by the great technology used in an electric unicycle. The unicycle can also reach high speeds and may have a better range compared to an electric scooter.
The INMOTION V8S is undoubtedly one of the best options to consider if you are looking for a high-end unicycle, this will allow you to drive long distances without worrying about the battery. Without a doubt, one of the most fun means of transport you can buy. Next, discover the most interesting features of this product.
Features of the INMOTION V8S electric unicycle
Powerful engine
The INMOTION V8S is an electric vehicle designed to move you at speeds of up to 22mph so you can drive through your city streets without being a problem for drivers. The motor delivers 1000W so you don't have to worry about performance, it can even reach a maximum power of 2000W.
45-mile range for long journeys
You might think that a unicycle is not able to offer a good range, but the INMOTION V8S can offer up to 45 miles so you can travel much of your city without having to worry about recharging the battery. Please note that the range may vary depending on the weight of the cyclist, weather conditions, or the state of the road.
Safety
Security is something INMOTION takes very seriously. The wheel with self-balancing technology will allow you to use the unicycle safely no matter what speed you drive. You can climb hills with inclinations of up to 30 degrees without any problem. It also includes RGB lights so you can drive safely at night. This electric unicycle has IP55 waterproofing, which means you can use it during the rain.
Rechargeable battery
Charging this unicycle is quite simple, it will only take about 6 hours to fully charge the battery. If you keep in mind that the battery offers up to 45 miles, you probably only need to charge the battery a few times a week. The LG battery guarantees its quality of it.
You can buy this item here: Amazon.com: INMOTION V8S Electric Unicycle One Wheel Self Balancing,16 Inch Smart Electric Wheel for Adults with DIY RGB Lighting, Max 22mph Max Range 45 Miles : Sports & Outdoors
We are influencers and brand affiliates.  This post contains affiliate links, most which go to Amazon and are Geo-Affiliate links to nearest Amazon store.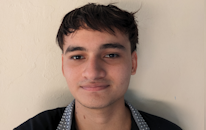 My name is Joel! I love to read, I go to university like most people my age.
In my free time I usually train boxing, I love music, I also know how to play the guitar and the harmonica.