You might have been wondering which brand of mini projector is good for the best buy or which is suitable to help bring your entertainment to life on your big, bright screen. There are a lot of mini projectors out there for sale on the market, but it's often difficult to know what brand makes the best mini projectors that you can buy.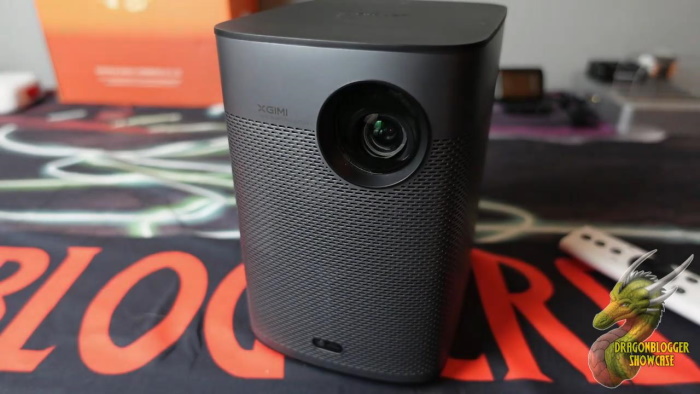 There are a lot of brands that make great mini-projectors. But this blog will only go through some of the top best features of XGIMI Halo+ because it's the best you can find around lately. It will explore what makes their products popular and what features you should consider when looking for the best mini projector and why.
What makes a mini projector better than a full-size projector?
While a full-size projector has a larger screen and is often described as more powerful than a mini projector. A mini projector is still the best and is also portable for you to take with you while traveling for big business trips or binge-watching on a short vacation trip with family and friends.
Mini projectors are also easier to use and also less expensive. They also come in a smaller size. The smaller size of a mini projector makes it easier to fit into anything like your backpack or purse.
They are suitable for places where space is limited. They can be mounted in small areas such as dorm rooms, classrooms, or living rooms and still delivers impressive images.
How to choose the best mini projector:
Good vs Bad
Good
Easy setup
High-end models and picture quality
Lightweight and more portable. It could be easily tucked away in a drawer or cabinet
Good audio and speaker quality, idle for use both in bed, sofa, or outside your apartment without distortion.
Noise-free fan functionality.
Bad
Installation takes longer than usual, even with guides
Low models and poor image delivery
Heavy, not easily fittable to your backpack or purse
Poor audio and speaker quality can easily be distorted
Fan operates with much noise
Why are most of XGIMI's products popular?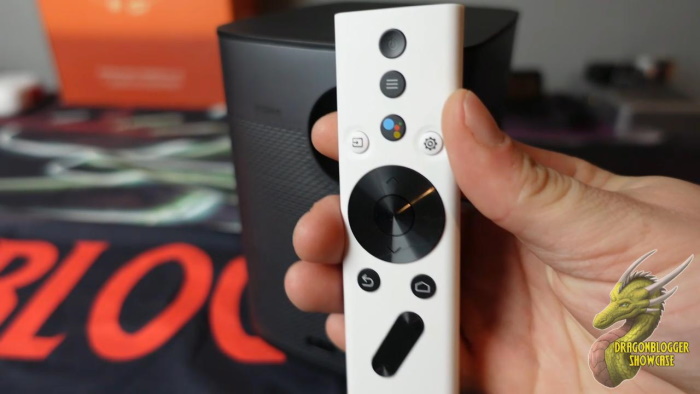 XGIMI's products are more used across the globe because they are more useful and stylish. Take for example their smartphone cases and carry cases, unlike others, they protect your smartphones and items more from scratches, dust, and other damages. They also have comfortable grips that make them easy to hold in any situation.
XGIMI has been in the business for more than 10 years now and they have always been on top of their game. They also offer very good customer service, which is a huge plus and one of the few reasons why their loyal customers continue to buy their products.
5 important features that ranked the latest XGIMI Halo+ 1080P portable projector above others
FHD pictures: XGIMI Halo+ portable projector delivers stunning FHD pictures, which are excellent for both business presentations and personal viewing.
When you need to watch something on a big screen without the hassle of connecting it to a laptop or TV, a portable projector like the XGIMI Halo+1080p is the perfect option. It enables crisp, clear, and vibrant colors and a screen size of up to 100 inches suitable enough for home entertainment.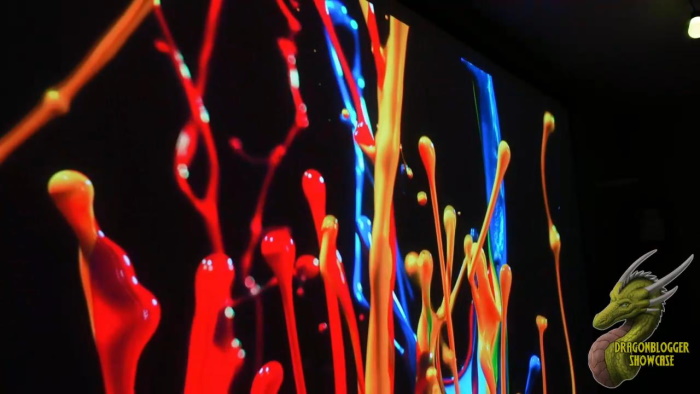 900 Ansi Lumens: The new XGIMI Halo+ lets you enjoy your movies on the go. It features 900 Ansi lumens, which makes it ideal for watching in dimly lit areas. With a 3200 x 1800 resolution, you can enjoy high-quality movies anywhere in the world at any time of the day. Its portability also makes it perfect for watching movies outside or on the go.
Hi-Fi sound: XGIMI Halo+ staggering resolution is complemented by 5W-Harman/Kardon speakers which enable you to enjoy distortion-free high-fidelity audio while watching your favorite sports shows or relishing the moment on the go with friends and family.
Google Assistant: XGIMI Halo+ projector allows you to use Google Assistant so you can enjoy smart home features and voice search with one simple command.
Chromecast: You can stream your favorite videos from your phone or tablet straight to the screen. This makes learning more fun and convenient for you, especially students, who can get the most out of their time by streaming YouTube videos and playing games on their mobile devices.
Intelligent obstacle avoidance and screen alignment: What these two feature does is help you keep the image of your movies or presentations steady while you move the projector around. It also allows you to place the screen in any direction. This is great for installations where you have to place your screen on a wall or ceiling. This feature is also a plus if your room has uneven walls.
You also get to enjoy Optical image stabilization (OIS). This mode helps eliminate vibrations from optical components such as lenses and mirrors, thereby ensuring image quality with less blurriness and ghosting effects while projecting images from your device onto a screen or wall surface directly or through an optical fiber cable connection.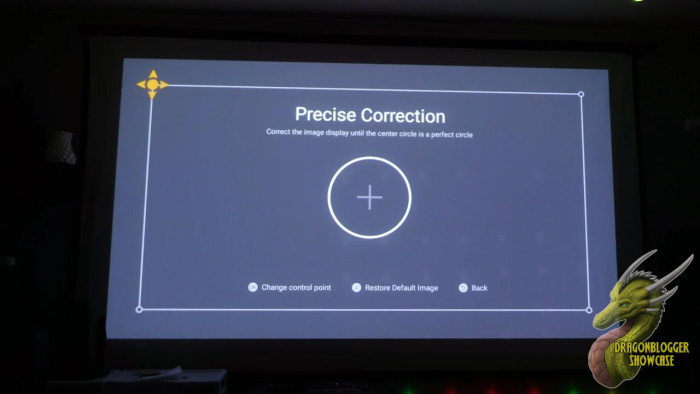 Fast boost: The XGIMI Halo+ Portable Projector is your ultimate on-the-go entertainment device. It's a portable projector that can function as an alternative to your TV while away, giving you the freedom to watch movies, shows, and more anywhere, anytime.
This projector loads faster within 6 seconds than any other you can find around.
Everyone says this is the best so far. And because you deserve an experience bigger than life, I'll recommend you try it yourself!
Customers FAQs
Can Netflix shows or videos be streamed on the device?
You can't stream Netflix videos/shows on XGIMI Halo+. To access Netflix, you can use other streaming devices.
Is it mandatory I have to log into my Google account to use the projector? How do I add/delete my Google account?
To set up your account, log into your Google account.
After opening the Google Android TV UI homepage, follow the steps below to add/delete your Google account:
Go directly to System Setup, you will have options of Account Sign in, then Add/delete account.
How can I connect the Bluetooth remote control to my projector?
1. Make sure your remote is within 10 cm of the device.
2. Hold down on the "Return" and "Home" buttons at once until you get a flashing from the indicator light.
3. You will get a "ding sound" as soon as the connection is on.
Can I project content on my iOS devices to the XGIMI Halo+?
To project the content on your iOS devices to the XGIMI Halo+, install the AirScreen app from Play Store. Open/select Airscreen on the XGIMI Halo+, after that, you can then integrate the Airplay feature to Chromecast on any iPhone//Macbook/iPad using the same WiFi connection.
How can I set up 3D mode?
To watch your movies or play games in 3D, hold down the shortcut button on your remote, click on 3D video setup, and then you can choose a 3D mode.
When the images combine into one and make the display blurry, then the feature is on.
How can I install applications on it?
The official Google Android TV system, which includes 5400+ apps for daily amusement, is installed with XGIMI Halo+. Customers can download any available apps from the Google Play Store at their discretion.
Installing the application through a USB disk is also advised if you can't find the matching apps in the Play Store:
From your PC, you can download the TV version of the APK file. Transfer the APK file to the USB disk's root directory, insert the USB into the XGIMI Halo+ and use the APK file to perform a direct installation.
Can the device be plugged in or it is battery-operated?
XGIMI can operate and last longer on battery, and can as well be plugged in.
Does the device support 4k HDR?
Natively, XGIMI is 1080p, and it does support 4K HDR. To enjoy a better 4K HDR, you can go for XGIMI Horizon.
Can the projector be used to stream from an Apple iPhone?
Yes. Through Chromecast
How do I zoom so that it can project to a smaller screen when I placed it further back from the screen?
XGIMI doesn't need zooming. The keystone correction enables it to adjust itself automatically.
How can I cast media sources from android, iPad, pad, or iPhones to my device via google Chromecast?
Open your device, search and run XGIMI Halo+ on those apps to stay connected.
XGIMI Halo+ comes with an in-built Chromecast technology. You can cast all your favorite games, music, movies, and more through all Chromecast-supported apps on iOS and Android.
Can I adjust the length and width of the images if I don't like the way it was projected?
Yes.
Does the device come with a drop or fall outside protection?
No, there is no outside protection. XGIMI Halo+ is just the regular size of your everyday books, you can get a case to keep it safe.
Can the vertical and horizontal keystone features in the projector be adjusted manually?
Yes, you can adjust all the features manually yourself.
Will it work without WiFi?
XGIMI Halo+ can work perfectly without WiFi, but only with other video sources through the use of an HDMI cable.
You can follow here to purchase or make inquiries if you have any other questions
I have been obsessed with computers, tech, gadgets and games since the early 1980's having grown up on the Commodore 64 and Amiga computers.
By day I work in the IT Security Industry and have been in IT for over 20 years. On my spare time I am a Vlogger, Blogger, Streamer, Gadget Reviewer, affiliate marketer, influencer and entertainer. I am also an avid movie fan, TV Show fan, Anime fan, video game fan and fan of trying anything and everything new.