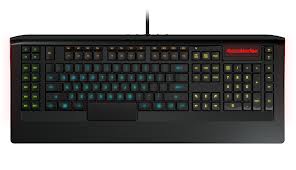 SteelSeries has been a popular brand over the years known for their good gaming keyboards, mice and headsets. This year SteelSeries is not showing any signs of retreat with the announcement of the SteelSeries Apex and SteelSeries Apex Raw. The Apex will retail at $99.99 and $69.99 for the Apex Raw. While both look to be a great option for those who want gaming equipment at an affordable price the Apex does stand out more than the Apex Raw. The Apex and Apex Raw feature  low-profile keys and the keyboards also come with quick-menu buttons, easy-access macros, small bumps on the w key so players can find the key easier when moving to different keys, antighosting to support 20 keys pressed simultaneously, a larger space bar, a SteelSeries button to disable the windows button and also media buttons to pause, start and change the volume levels. Both the Apex and Apex Raw make it easy for gamers to access all that they need in any situation and for the price they will challenge a lot of other gaming keyboards.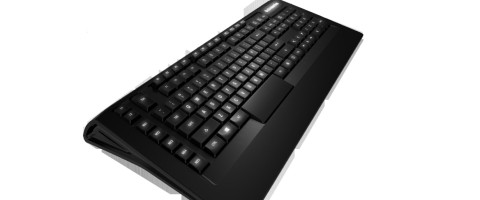 While the SteelSeries Apex Raw comes with a white backlit keyboard and less macro buttons (17)  the Apex has a customizable backlit keyboard. It has 16.8 million colors to choose from and using their new Active Zone technology you can choose the colors that you want. Also you can choose 8 illumination levels in each of the 5 zones on the keyboard with also 4 layers per zone. The apex has a total of 22 macros which is not too many more than the Apex Raw but it will make it easier for the person when it comes to those dire situations in a game where you need all the help you can get. Currently SteelSeries have announced that the keyboards will not have mechanical keys which will deter quite a few buyers, however for this price the keyboards look sleek and certainly able to perform so will most likely be an overall hit. As CES 2013 gets underway we will have to wait to see what other equipment and products are put on show that could possibly change the gaming industry as we know it.
I've been interested in gaming and computing for many years and using this knowledge I create videos for Dragonblogger.com's youtube and occasional articles for the site. I've been writing for Dragonblogger for over a year and it's been awesome. My content usually is around product reviews and gaming.