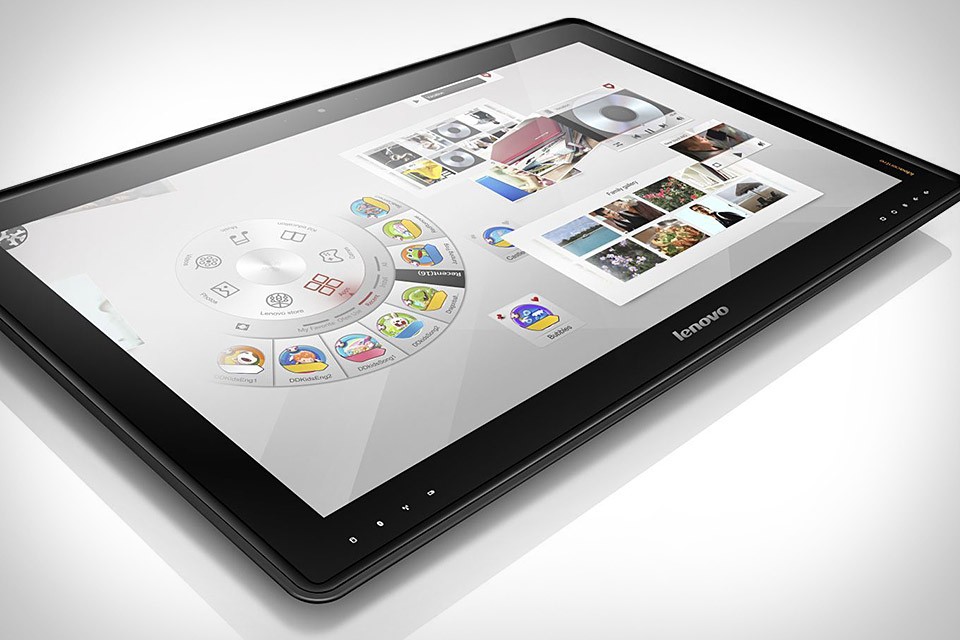 Lenovo have been known for their compact and good performing notebooks and ultrabooks but now Lenovo have announced something that really will change the market. A "Table PC" it's designed to revolutionize using computers in a home and to bring back those times of playing cards with your family around your kitchen table. Lenovo has already shown off the table computer playing card games and monopoly. The Table is 27 inches and weighs a hefty 18 pounds which has a 2 hour battery life and for a tablet market where the motto smaller is better seems to be in place; Lenovo want this to be for the family experience which is why they have made it big enough so everyone can gather around it and play those favourite games that many love.
Since Windows 8 was released back last year this gave the Horizon Table PC its opportunity to flourish with a windows 8 OS and a special software designed for it called Aura this would not have a better time to be announced. Aura allows for multiple people to touch, swipe and flick at the same time allowing for different games to play at the same time. At CES multiple games were shown including ea and ubisoft dedicating games to the horizon table pc which will most likely bring Fifa or some kind of football game to it.
Currently there has even been a coffee table designed for the Horizon which allows it to slot into place and will also feature motorised sliding slats to protect it when not in use and also a motor to tilt it towards you. Of course when this does get released we will most likely see an additional cost for this but it will certainly be worth it if you use the Horizon often.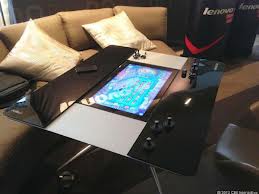 The Horizon also comes with some great hardware features like a  set of suction-cupped joysticks, a pair of air hockey paddles and a Wi-Fi  rubberised die that sends the number you have rolled to the PC over Wi-Fi. The price for the Horizon is $999 which to be fair is a good price since it is the first of its kind and comes packed with things to do and there will most definatly be memories shared when huddled around it with friends or family.
Lenovo has produced a video showing you the ins and outs of the table which can be seen here:
I've been interested in gaming and computing for many years and using this knowledge I create videos for Dragonblogger.com's youtube and occasional articles for the site. I've been writing for Dragonblogger for over a year and it's been awesome. My content usually is around product reviews and gaming.