We are influencers and brand affiliates.  This post contains affiliate links, most which go to Amazon and are Geo-Affiliate links to nearest Amazon store.
Continuing my series of interviewing other live streamers or content creators in the entertainment space I bring you part 10 of this series.  I like to find Twitch, Mixer, YouTube, Facebook or any other network streamers and showcase what they are about and help get them some exposure.  I particularly focus these group roundups on newer streamers who haven't yet found a large following, or are just starting out to give them a little PR kick and motivation to start their journey or take it forward a bit.  My tips for streamers are to remain consistent, be engaging with your audience and just have fun with it, it doesn't matter what you stream as long as you are enjoying yourself though having a unique stream persona or style or even some extra in your stream that helps you get remembered can make a difference.  Twitch is not just for gamers either anymore, you can find audiences doing Twitch Sings sessions, streaming live Dungeons and Dragons or Tabletop RPG sessions, Playing Music or doing practice concerts, creating art, creating music…etc.  Literally if you have a talent or passion, find a way to teach or showcase it to an audience and you can find your niche streaming.
This is the latest streamer roundup, I hope you take the time to read and visit each one of these people.
DerkyJerky32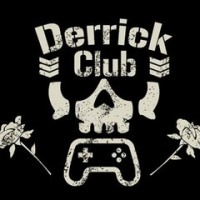 Howdy y'all! I'm derkyjerky32, a streamer from South Texas. I got my screen name from a friend who nicknamed me "Derky Jerky" and it just had a ring to it, so I rolled with using it for my socials. I became interested in streaming because I was feeling bored and depressed from a monotonous cycle of school, work, repeat. I wanted to not only escape the cycle through my love of
video games
, but interact with people from all across the globe because of my love for
video games
and streaming seemed like the perfect way to do that. What viewers can expect from my stream are larger than life personalities found in myself and my friends and gameplay of FPS and singleplayer/multiplayer action/adventure games. On my stream you can find many references and mannerisms similar to professional wrestling and
anime
as those are some of my biggest interests aside from gaming. You can find me streaming weekdays from roughly 7:30-8:30 pm central time and sometime from 3-5 or 9-12 pm on weekends. Hope to see y'all stop by for a stream and join my enthusiastic community, The Derrick Club.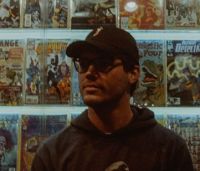 Hi! My name is John, or iSchiism as I'm known over on Twitch. I play a lot of first person shooters, like Apex Legends and call of duty. I break up the monotony by playing horror games, platforming games and VR! If you're into mostly competitive games, but also goofy streams, I'm your guy!) I've been playing games since I got my first gameboy with Pokémon blue when I was five years old. I grew up in the era of incredible games and playing them turned into a passion for me at a young age. I love a lot of different games, but the genres that I enjoy the most are action, platformers, adventure, shooters and definitely horror. i started streaming a few months ago and I've completely fallen in love with it. Between conversations in stream with strangers turned friends, or just the simple "gg" after winning a game, it's become the thing I look forward to doing everyday. I'm excited to see my platform grow, and I'm excited for whoever joins me in this journey. Looking forward to learning and growing with my supporters!
Watch live video from https://www.twitch.tv/ischiism on www.twitch.tv
---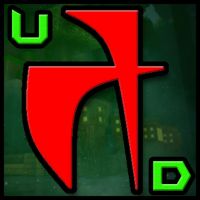 I'm Sloan, Unlucky Desperado on most things and I'm a variety streamer on twitch. I started streaming on and off around Mid 2015 but became more focused on it around the end of 2018 with my Table Top streams gaining me affiliate shortly after. I have depression and some of the people that helped me through are streamers, and I thought I'd try to give back by doing that myself. So essentially treating this as a form of self therapy and escape for those that need it. One of my favorite things to do with viewers is to try and learn about their area a bit. So if someone is from a different area I like hearing about their life. That and making the dumbest decisions possible with help from chat. Currently use chat as a way to make planned chaos for tabletop games. Using the point system to introduce new factors to rolls people have. Right now my streaming schedule is being revamped, since trying to find a better time. But can find me right now at my twitch channel definitely on Thursday at 11am (PST) with my friends playing multiplayer games and Fridays at noon with my D&D game. Working out the M-T-W schedules but i'll update that on the page once finalized. If prefer can find me @Unlucky_Sloan on twitter for constant updates, or Youtube Unlucky Desperado for older content.
Check Out Unlucky_Desperado on Twitch
Watch live video from https://www.twitch.tv/unlucky_desperado on www.twitch.tv
---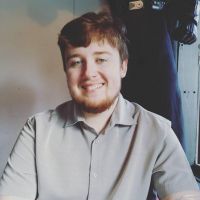 Hey everyone! I'm The Stanley Cast, which I came up with after combining my real life name of Stanley, with Broadcast. I shortened Broadcast to Cast to make it snappier and fit into a twitter handle. I started streaming August of 2019 and became affiliate in late December, beginning as a fantasy RPG streamer, and moving to a broader variety. I wanted to start streaming because I wanted a way to share the experience of gaming with people and friends, and I started with averaging 2 viewers because of this. Since then I have been steadily growing and am happy to continue to share experiences with as many people as I can. To help interact with viewers we like to play in-chat minigames through my bot as well as just trying to ask them about how their day, week or month is going. I also talk about my own experiences as a way to help people relate. The chat is always filled with fun people, and my mods have some of the best humour that bounces off of mine and other users in chat, creating a fun environment for all. I stream Mondays, Tuesdays, and Saturdays at 5PM GMT weekly, as I am also a full time student. You can find me in many places such as Twitter or Discord and my stream is at https://www.twitch.tv/The_Stanley_Cast/
Watch live video from https://www.twitch.tv/The_Stanley_Cast on www.twitch.tv
---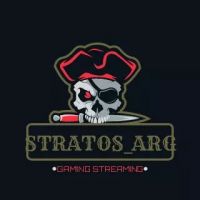 Hello. My name is Stratos, I'm 29 years old and I live in Athens / Greece! No Arg is not from my surname I'm just an Argentine lover though I've never been! It all started in May 2018 when one day there I was playing with my favorite console (I'm a fun guy on Xbox) and thought about sharing them knowledge I don't have on games and how to NOT play games! At first it was difficult but with perseverance and patience I managed to have a steady audience and those of you who come to see many times get angry because I do stupid things and lose continuity! I play mainly indie games and many single games (Witcher / Metro exodus) but also NBA and PES. In general I have an audience that speaks Greek and English …. in both cases they make fun of me for dying 50 times in ten minutes! My goal right now is to partner and reach the 2.5K followers! If you like humor and generally communicate with people from different countries you are in the right place!
You will find me at Twitch or Instagram
Watch live video from https://www.twitch.tv/stratos_arg on www.twitch.tv
We are influencers and brand affiliates.  This post contains affiliate links, most which go to Amazon and are Geo-Affiliate links to nearest Amazon store.
I have been obsessed with computers, tech, gadgets and games since the early 1980's having grown up on the Commodore 64 and Amiga computers.
By day I work in the IT Security Industry and have been in IT for over 20 years. On my spare time I am a Vlogger, Blogger, Streamer, Gadget Reviewer, affiliate marketer, influencer and entertainer. I am also an avid movie fan, TV Show fan, Anime fan, video game fan and fan of trying anything and everything new.