Today I will be reviewing the Choetech QI Inductive Wireless Charging Pad. Wireless charging has been something I've wanted to get my hands on for quite awhile now. The thought of being able to get rid of wires while charging and not having to worry about them wrapping around things or knocking things over is a great concept. Being able to just grab the phone and placing it back down sounds convenient and, to be completely honest, pretty awesome. So when I learned I was going to get a wireless charger for my Samsung Galaxy S6 Edge you can imagine I was pretty stoked.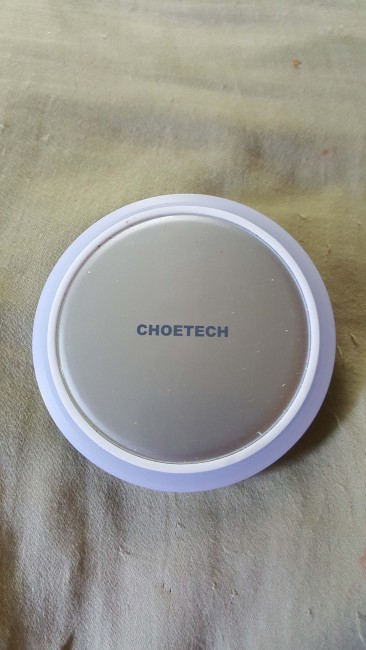 First, let me tell you a little about the charger. It has a 5V/1A output charge, it's round in shape with only a 3.3" diameter and its height is only .7". It is very lightweight at only 64g and can easily be stored just about anywhere. It comes with a 12" usb cord that can plug into any charger, laptop or computer. It can be used horizontally or upright, depending on the space you're using. This charger can be used with any device that has the standard QI receiver.
This is the part where I normally talk about the good and the bad. Unfortunately, there isn't a whole lot of positives when it comes to this. Don't get me wrong, the Choetech QI Wireless Charger does exactly it claims it does. It charges your device wirelessly and that's about it. The negatives outweigh the positives however.
The bad part is you have to remove your case on your phone to charge it. If you're unfamiliar with the new Galaxy phones, they have a Gorilla Glass backing. This is relevant because if you don't have the charger on a completely flat surface, your phone slides completely off. I'm sure this would be the case with most other phones, as well. Another thing is the charger itself has to be plugged in at all times. This means you're still technically limited to a wire unless you don't mind having your phone constantly charging and uncharging any time you're still active on it.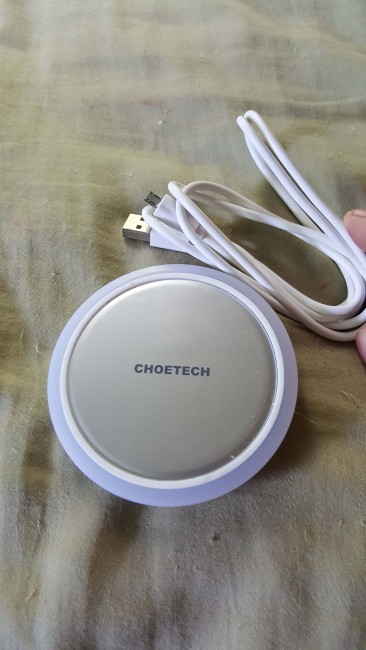 So, if you don't mind any of those things, then you'll like this charger. The only thing it has going for it is the wireless part, which kind of feels gimmicky to me. All-in-all, this device is going to give you the bare minimum. It doesn't charge very fast, your device isn't very secure and it doesn't give you a whole lot more freedom than a regular charger. Fortunately you won't be spending an outrageous amount for this charger, so if you like the wireless aspect, it's not going to break the bank.