We are influencers and brand affiliates.  This post contains affiliate links, most which go to Amazon and are Geo-Affiliate links to nearest Amazon store.
Wirelessky sent me a small Android/iOS power bank to test out. It is small, and I at first did not think it would be enough to do anything of any help in charging my tablet, but I tried it anyways.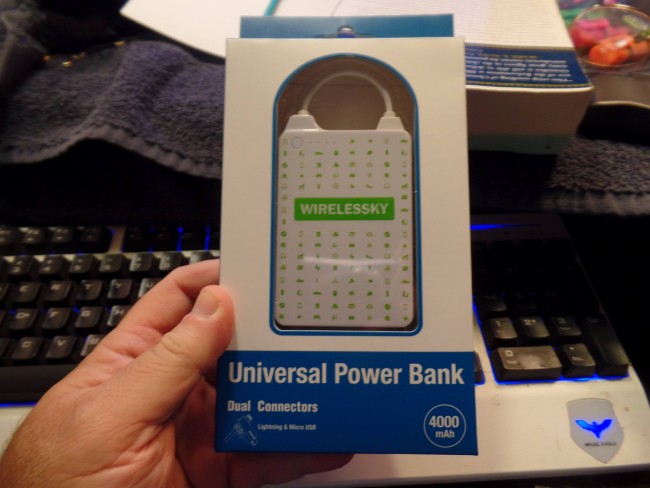 I was wrong. It may be small, but it is packed with power. It takes next to no time to fully charge. And it took my 10 inch android tablet from 0% to 79% within an hour.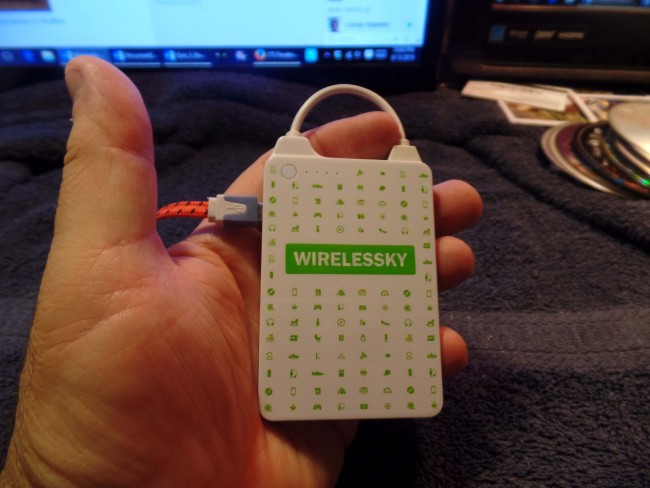 The charger is a bit smaller that my cellphone and much lighter as well. It has the cable to hook up to the device included in it and this serves as a means to charge not only androids, but IOS devices as well. The cable's business end also fits into the unit in such a way as to keep it from being damaged, and provides an easy way to grab it and go as well.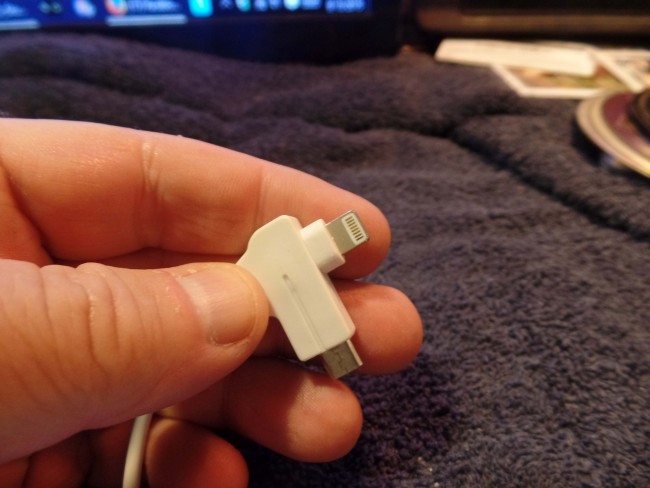 I have to say that the end that goes into the apple devices is the new connectors rather than the old huge one they used to have so, if you have an older iOS device that needs the half inch long charging cable, this is not the one for you.
On the front of the charger is a small button. After plugging the power bank into your device, simply press the button and you're charging, fast quick and efficiently. There are also four bright blue buttons on the charger that let you know just how much charging power is available. 4 solid lights means it is fully charged. On the side is the port to use to recharge the charger. It uses a standard micro USB connector common to almost all android tablets and phones.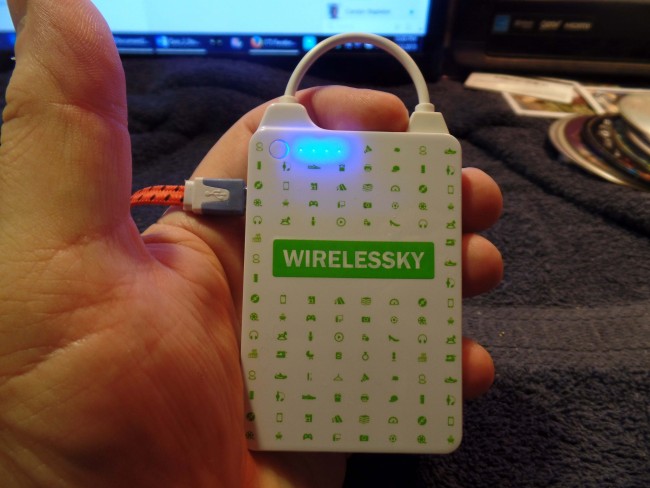 The only thing I am not thrilled with is the graphics pattern on the outside of the charger. It has a base color of white, with green colored symbols on it. I thought at first this was to show what it could be attached too, but when I put on my glasses, I see pictures of shoes, rocking horses, sewing machines, and other things, not usually powered by a power bank in real life. But, maybe that just makes it unique.
So, do I like this charger? Yes, very much so. It is much smaller than the one I normally carry around, and I can see this as being a big advantage. The fact that it charges back up quickly is also a big plus, and that it comes close to fully charging my tablet is great. It also charged my tablet as much as it did, faster than I expected. This last bit is a huge seller. So go get one today.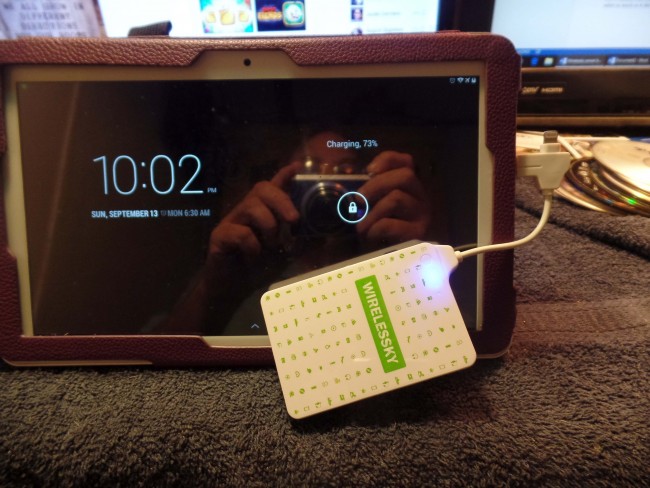 Disclaimer:  Wirelessky sent me a Power Bank so that I could do a thorough and accurate review. The comments made here are mine and mine alone, and do not necessarily reflect those of dragonblogger.com or the brand that provided me the device reviewed.
We are influencers and brand affiliates.  This post contains affiliate links, most which go to Amazon and are Geo-Affiliate links to nearest Amazon store.
I have worked in and around many different types of computers. In the Navy, I used a magtape drive computer that was a step down from pen and paper. I later worked for a big computer company and after that, taught computer class's nation wide. I had the privilege of teaching 14,000 students in a 2 years period of time. Afterwards, I owned a small computer training and repair shop for a few years. I have owned C-64's, Pc's of various types, Amiga's, and even Mac's. I now have included the android to my collection. At any time, I have close to 15-20 computers or combinations of computers and game systems in the house. I look forward to more.