We are influencers and brand affiliates.  This post contains affiliate links, most which go to Amazon and are Geo-Affiliate links to nearest Amazon store.
So, you decided that you want to have a cup of espresso in the comfort of your home before a gaming or blogging session instead of going to your regular coffee place.  Good decision, but there are many points to consider before buying your own espresso machine. Consider its functions, the kind of coffee it makes, any smart features the machine may have to help with options/features and if it will complement your kitchen (color, size…etc).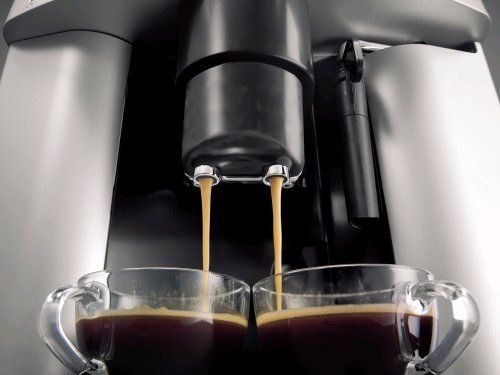 Your needs come first 
Do you want: 
A simple cup of espresso?

Or do you actually want to venture off to make your own specialized drinks? 
If you answered B, then you need a Semi-Automatic Machine also known as smart espresso machine.  It handles the basics of brewing espresso, but gives you the control over the end product. It usually has different compartments for each type of coffee. If you want to stick with the simple POD method, you can. There's also a basket for your ground coffee. The makers of this lovely machine customized the compartment so you wouldn't have to do any measuring or weighing. You can also spice up your drink by adding your preferred amount of frothed milk using the additional Milk-Frother. Your taste buds will be thanking you a "Latte".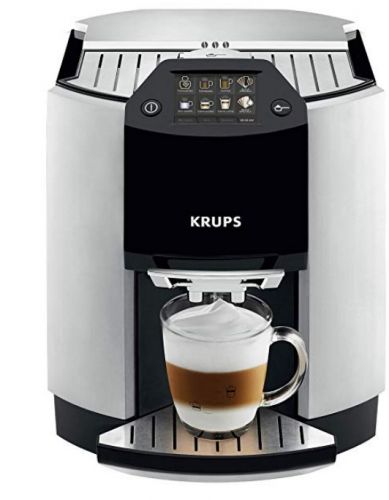 The KRUPS EA9010 Fully Auto Espresso maker is one such option, with it's one-touch digital screen with 17 recipes it also adjusts automatically based on the quantity of coffee, grinding fineness and water temperature according to selected recipe to make sure you get the best brewed coffee beverage for any option you select. The EA9010 also automatically froths milk with a 2 step process and includes an 8.8 oz. coffee bean container with a 56 oz. / 1.7 L. water tank. This machine also requires virtually no cleaning as it has a claris water filtration system.
Your kitchen's size
Is your kitchen: 
Small 

Large
If you have limited space, don't fret, you can still enjoy a good cup of espresso. If you need help choosing a suitable-sized machine, you can check online buying guides for the perfect tiny machine. Some of them also have a milk frother as an added bonus, are portable, and can fit in the tiniest of kitchens. If space isn't an issue, choose a machine that will display nicely on your counter.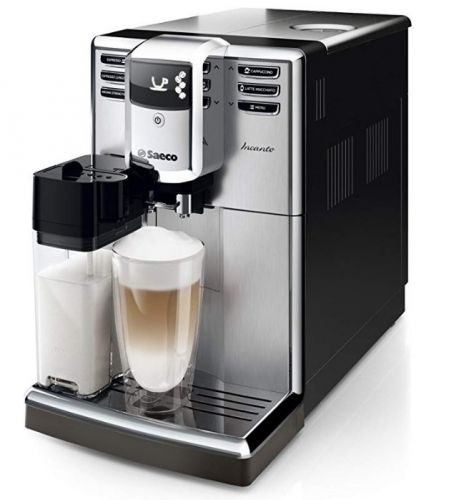 Trend or Tradition
Which do you prefer? 
Old is gold

New is platinum
If you answered B, then you are into the newest, trendiest gadgets. It probably means that you have a modern style and will never be caught doing anything traditional. Your contemporary kitchen will shine with a brand new super automatic pump. This machine takes coffee making out of your hands.  Everything is literally a push of a button. It will grind the beans, tamp the grounds into the filter, boil the water, and pushes it with strong pressure till you have a good cup of espresso in your hands. Not only that, it takes care of the waste for you. However, if your answer to the next question is A, then stick with the semi-automatic ones.
Your Budget
How much are you willing to pay?
"I saved up."

"Not much."
Espresso machines with complicated features cost a pretty penny, but you can still enjoy a good cup of Joe on a budget. There are quite a few machines under $200 that you can take home.  They won't have full automatic specifications, but they'll get the job done.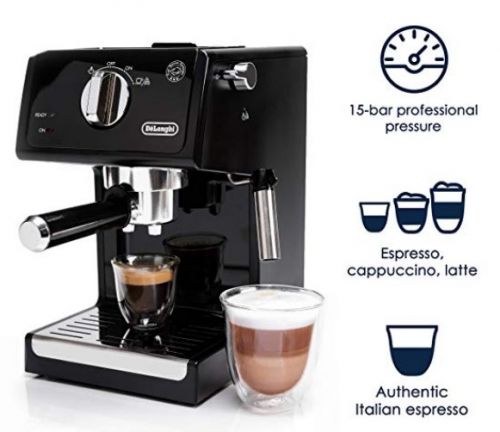 De'Longhi ECP3120 15 Bar Espresso Machine takes up little counter space and is less than $100 on Amazon and while it doesn't have recipes, smart displays or other features, is ideal for making a quick single or double cup of espresso and does not tie up too much of your counter.     
Just remember the key four questions: What kind of drink do you like? How much counter space do you have?  Is your style Modern or Traditional? And what's your budget? Only then, you will walk into any store equipped with the knowledge you need. With a little time and research, you will give your morning a little extra taste. 
We are influencers and brand affiliates.  This post contains affiliate links, most which go to Amazon and are Geo-Affiliate links to nearest Amazon store.
I am interested in all things technology, especially automation, robotics and tech that helps change how society will live in the future.