Today we have a beast of a tablet to be reviewed. We've done a lot of tablet reviews in the past and the one we have from Chuwi has the best specs of them all and most of all It's a Windows 10 tablet.
Chuwi Hi10 is a Windows 10 tablet that is equipped with a Intel Atom X5 Z8300 processor along with 4GB of DDR3 RAM, 64GB of on-board storage and a 1920×1200 pixel display. We'll get into the specifications later, first let's have a look at how the Chuwi Hi10 looks like.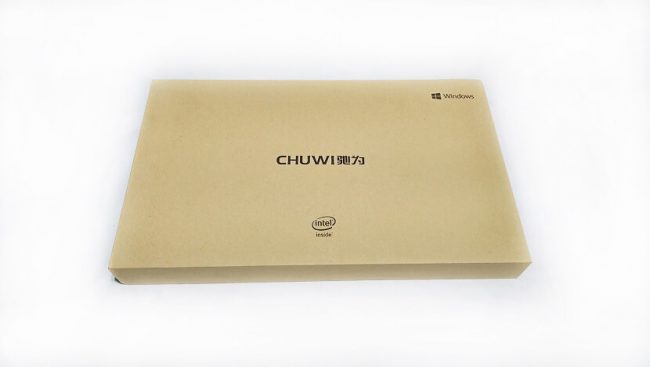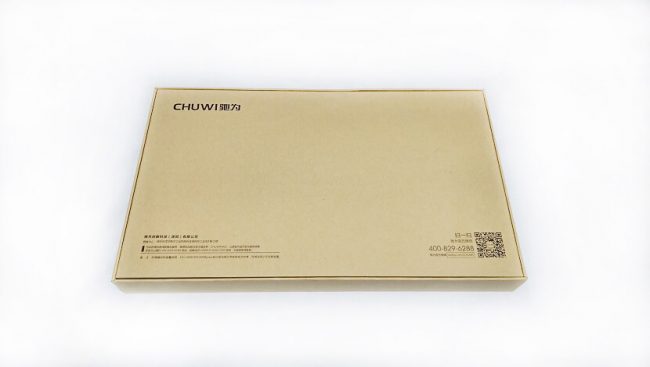 So we get the tablet in quite a simple rectangular box with the brand's logo in the middle along with Intel and Windows' logo.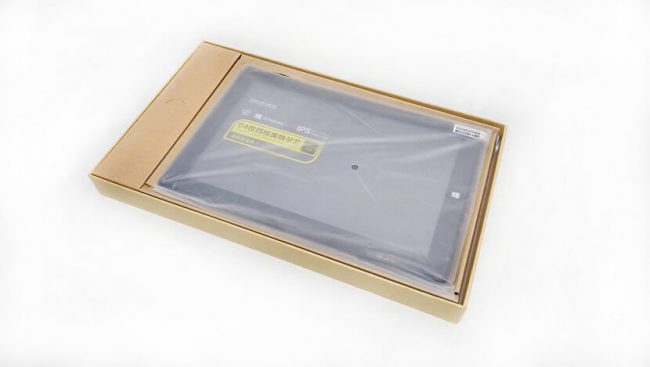 The tablet is placed inside a plastic cover with the front facing top and for maximum security from any scratches, the top removable part of the cardboard box had foam coating underneath.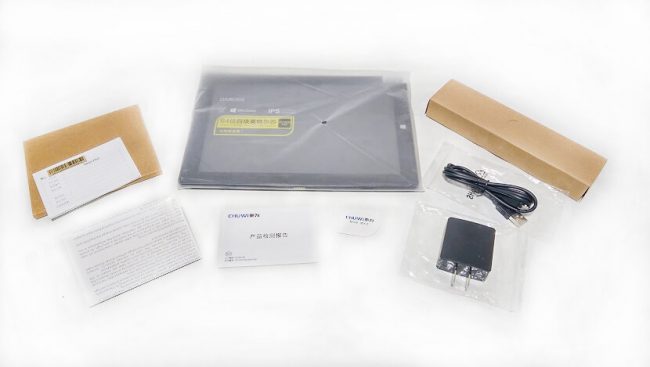 along with the tablet, we get a warranty slip, a user manual, some other papers (unidentified as it's written in Chinese), one USB adopter and one microUSB cable for charging purpose.
Hi10 Closer Look: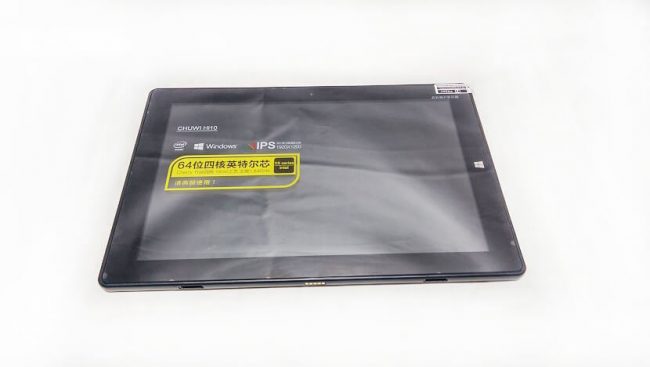 Once you remove the tablet out of the box, you'll notice there's a screen protector on the tablet that needs to be peeled off, but be careful as there's an actual screen protector underneath the one with stickers.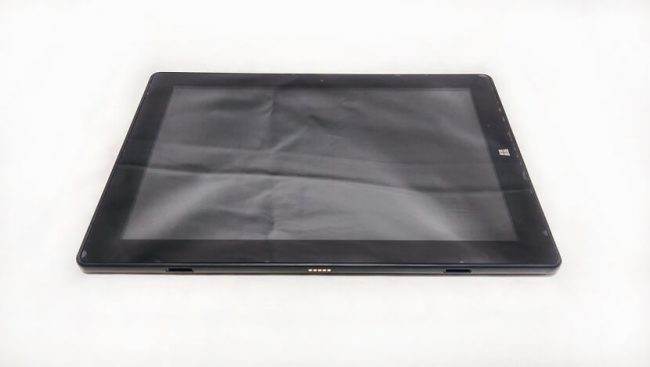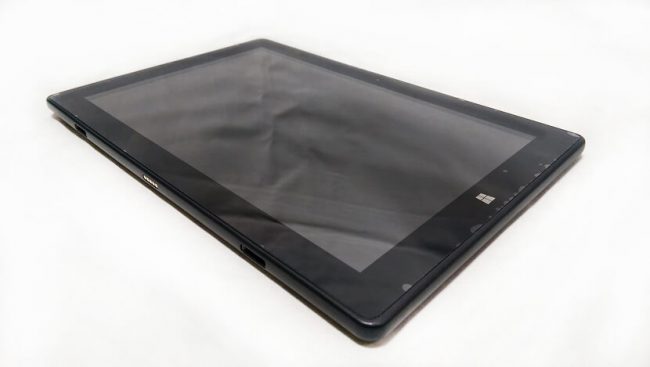 Here's a better look at the front view of the Chuwi Hi10's 10.1inch screen. We can notice the docking station options at the bottom of the tablet and there's a Windows Logo on the right side of the tablet which can be used to access the start menu while operating. Also a faded dot can be noticed on the top bottom, that is the front 2.0MP camera of the Chuwi Hi10. The Chuwi Hi10 has a plastic body that doesn't feel too light and can be considered sturdy or probably just the illusion of the tablet itself which is about 474grams.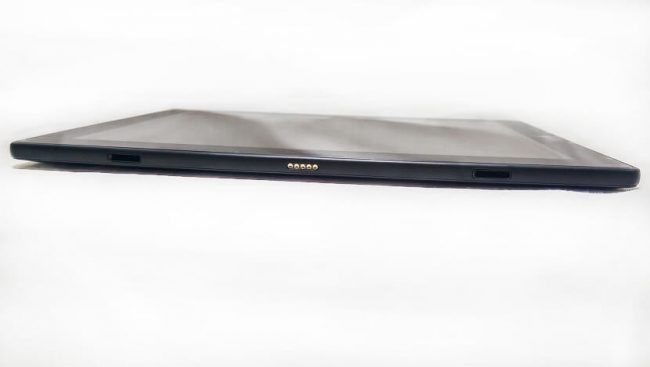 A better look at the docking station option at the bottom.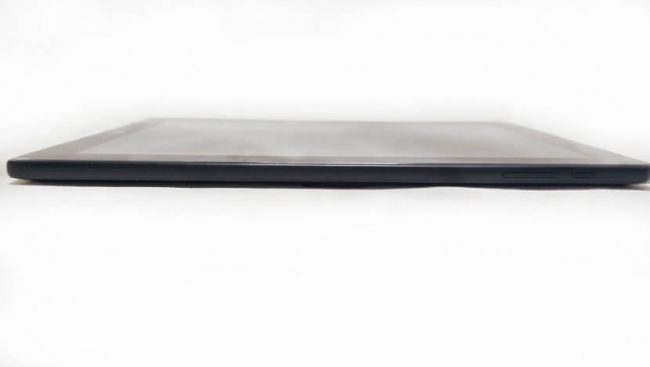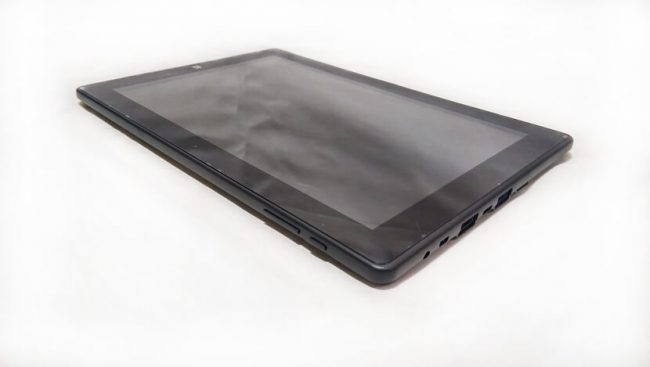 This is where the magic begins, at the top of the tablet where the power button and volume buttons are present.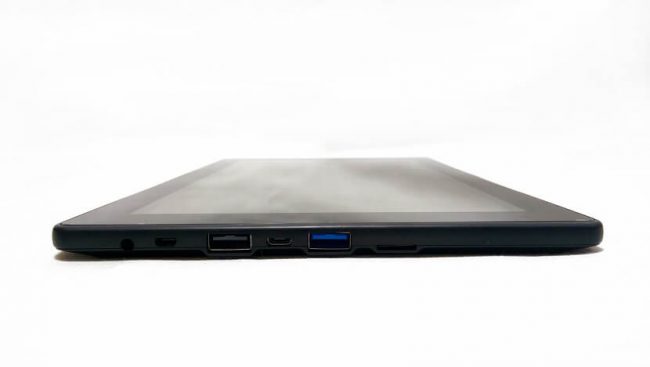 Coming to the right side of the tablet we can see that the Chuwi Hi10 has 1x 3.5mm audio port, 1x miniHDMI port for extra display, 1x USB 2.0 port, 1x microUSB port, 1x USB 3.0 port and 1x microSDHS or TF card slot. So the Chuwi Hi10 has plenty of options like having 2x USB devices connected at the same time and an extra display for extended workspace.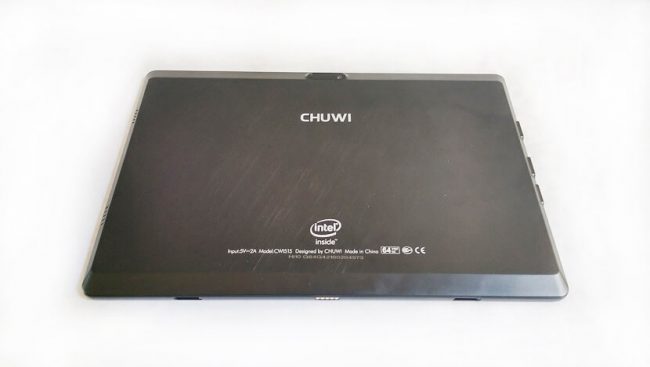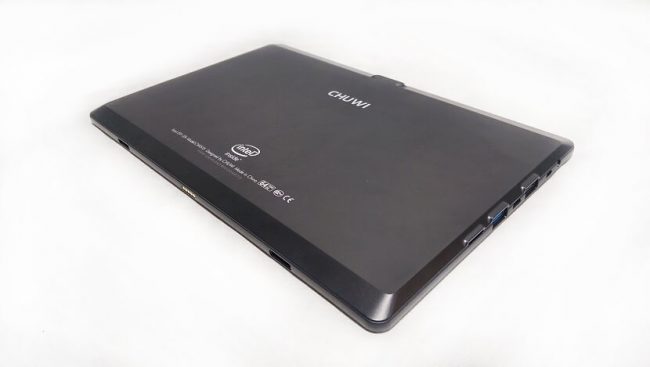 The back of the tablet has a mesh finish with the Chuwi and Intel logo. We also have the 2.0MP camera at the top and the exact model number of the tablet for drivers and ROM purposes which can be found on the Chuwi's website forum.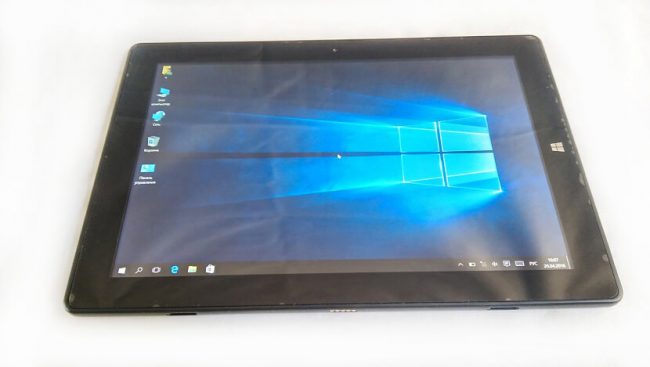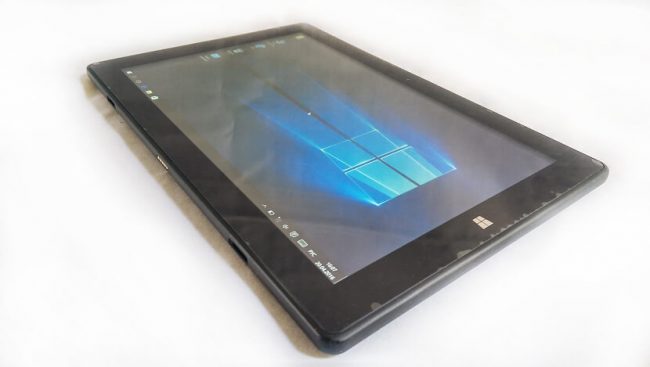 And that's how the 10.1inch portion of the screen looks like once powered on. To power on the tablet, you'll need to press the power button for about 3 seconds and it will start booting. The Chuwi Hi10 supports up to 1920×1200 resolutions which is a 16 by 10 ratio and has a capacitive screen which is able to record up to 10 individual touch points or patterns.
Chuwi Hi10 Specification:
| | |
| --- | --- |
| CPU | Intel Atom Z8300  Quad Core 1.44GHz |
| GPU | Intel HD 8th-gen GPU with 12 EU |
| RAM | 4GB DDR3 1600MHz |
| Storage | 64GB built-in |
| Screen size | 10.1″ IPS |
| Max Resolution | 1920×1200 |
| Battery | 6600 mAh |
| Connectivity | 1x USB 2.0, 1x USB 3.0, 1x microUSB, 1x 3.5mm Audio jack, 1x microSD card slot, 1x micro HDMI |
| Features | G-sensor, Wifi, Speaker, Bluetooth |
| Camera | 2.0MP front, 2.0MP back |
| Product Size | 10.12 x 6.72 x 0.35 inches |
| Product Weight | 0.474 kg |
From the specs it's clear that the Chuwi is using some top grade specs like the Intel's latest Atom X5 Z8300 Quad Core processor along with 4GB of DDR3 RAM, a whopping 6600mAh battery, 1920×1200 screen, G-sensor and more.
Display: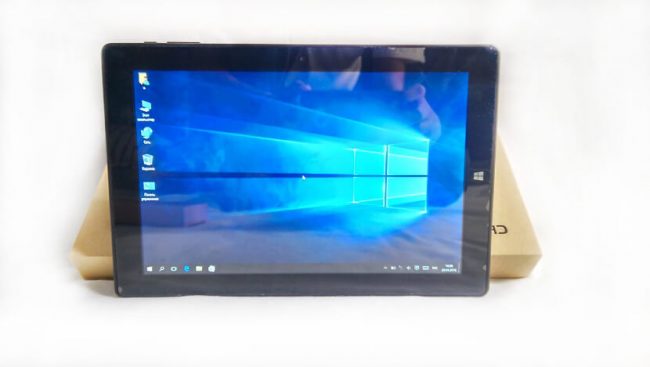 So let's begin the review with the display as what good is a tablet without a good screen right? So the Chuwi Hi10 is a 10.1 inch display that is using a 10-point capacitive IPS screen which boosts a maximum resolution of 1920×1200 (16:10). The tablet has a reflective screen so you'll be able to see reflection on the display when turned off or at lowest brightness, but the screen is too bright and sharp that you will barely be able to see any reflection at 50% brightness, unless there's a light source behind you. Also the viewing angle of the display is really good thanks to the IPS display that you can hold it flat on your hand in front of your face and still be able to see the screen. Also the screen is very responsive to touches which is always great to have. But, chuwi has opt-in for a 1920×1200 screen which we don't usually see, but it's not much different then the 16:9 ratio so you won't feel uncomfortable if you're used to 16:9 ratio screen.
Memory and Storage: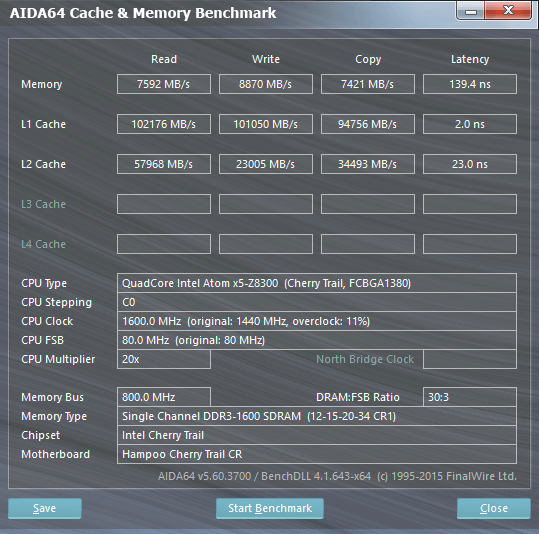 The Hi10 is using 4GB of DDR3 RAM whereas the Atom Z8300 only support 2GB RAM officially so they might've done some workaround to make the processor support 2 extra gigs of RAM. The RAM is running at the standard 1600MHz speed but the clock timings are really high for this one, at 12-15-20-34-1T which equals to high latency and slow data transfer.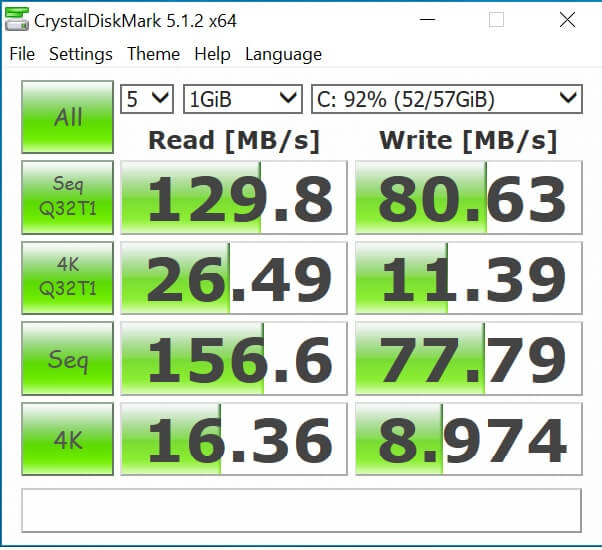 The Hi10 also have 64GB of built-in storage with pretty good read/write speed. The Hi10 scores about 130MB/s sequential read and 81MB/s sequential write speed which is a nice balance between both considering a tablet storage. Also the Hi10 supports a TF/microSD card of capacity up to 128GB so you can have add up some more room for your files, games, movies and other stuff.
Benchmarks:
Since the Hi10 is a Windows Tablet, we were cut off from the Google play and Apple store for some low powerhog benchmarks, so we had to go with PC related benchmarks. But we'll add more in future, more on that in conclusion.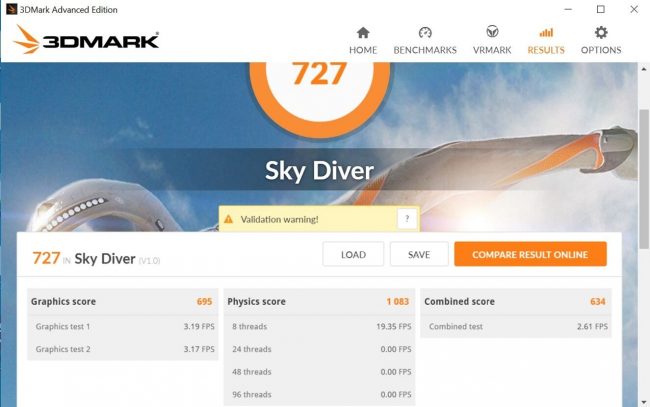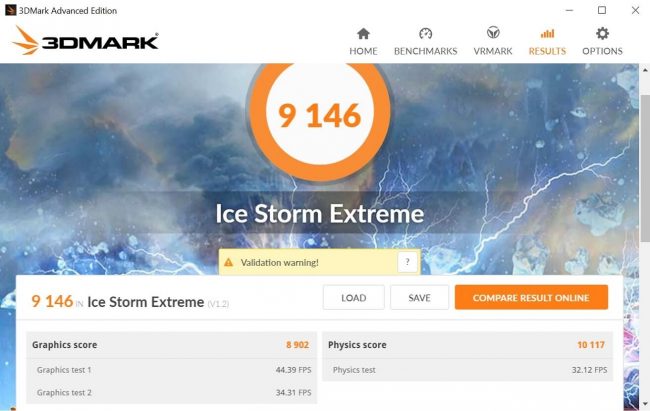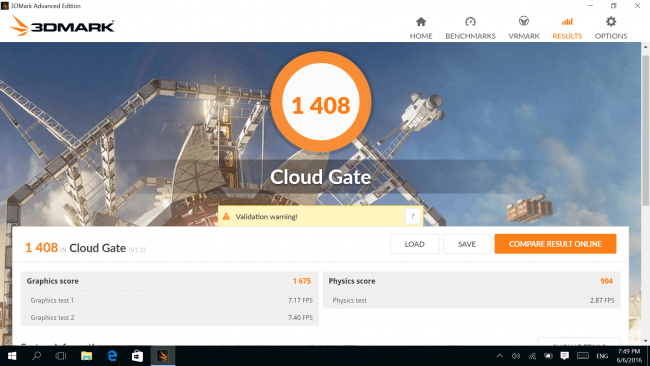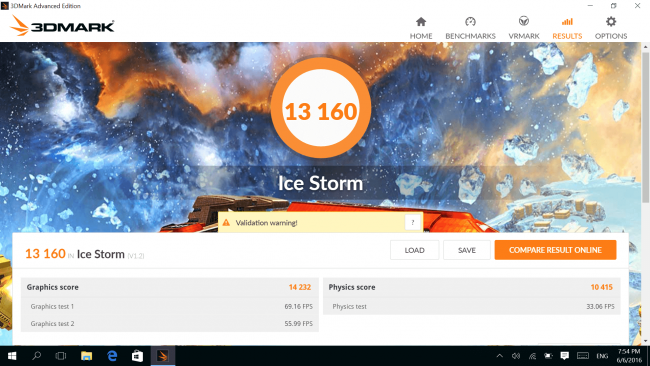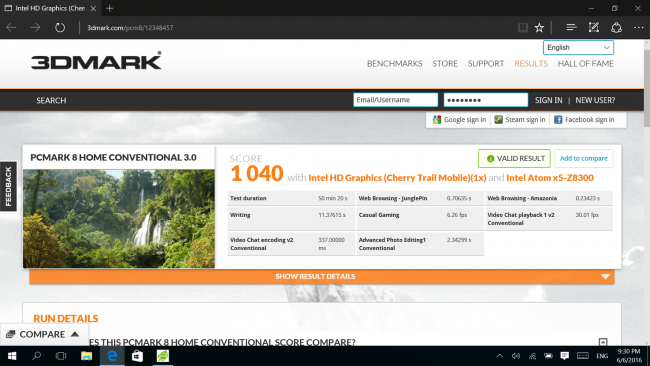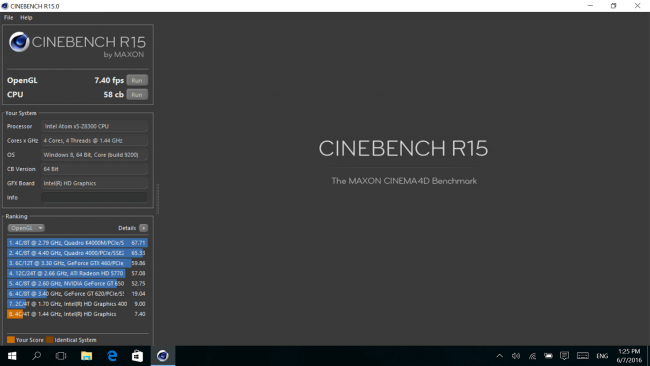 The Chuwi Hi10 scored some decent points thanks to the Atom Z8300 processor and Intel HD 8th-gen GPU running at 500MHz. This would defiantly destroy some games from the google play store and some low-to-medium hardware demanding PC games.
Gameplay Videos:
Following are some gameplay performance videos. Will update some more as I find more games that works well on the tablet. I tried running CSGO and L4D2 but was getting 14-24 FPS which makes the game unplayable so didn't included them.
Temperature:
The tablet on idle keeps around 47C to 53C and while watching videos on VLC the temperature rose to 64C to 66C but when playing video games, the tablet can reach upto 80C to 84C which isn't really good for the health of the hardware and can lead to early death of the hardware. So Chuwi needs to find a better cooling solution.
Battery Timing:
Chuwi Hi10 sports a 6600mAh giant battery which takes approximately 3:30 hours to charge from 0-100% and gives off about 4 hours of runtime with Wi-Fi enabled and brightness at 100% but you can extend the battery timing by lowering the brightness and toggling the Wi-Fi on need. By doing this we were able to extend the battery time from 6 to 7 hours of playback.
Wifi Quality:
The Chuwi Hi10 does have WiFi support like any other tablet you'll find and here's the performance of the WiFi on Chuwi.
PC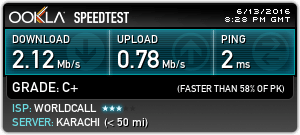 Tablet beside Router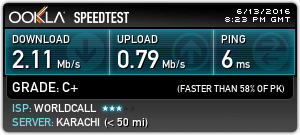 Tablet 15 feets away from router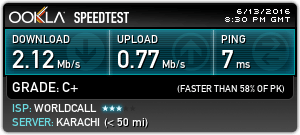 Not much differece
Audio Quality:
The Hi10 has two speakers which are present at the right side of the tablet. The sound quality isn't really great but is loud enough to be heard few feet aways. And the position of the speakers is oddly placed considering the tablet will be used in landscape mode most of the times which make it unpleasant and unbalanced to hear. The speaker would be better off beside the front or back camera giving a balanced output.
Camera:
The Hi10 have 1 back and 1 front camera of 2MP and the quality of both isn't much different but at 2MP you aren't getting something really sharp or smooth.
Back: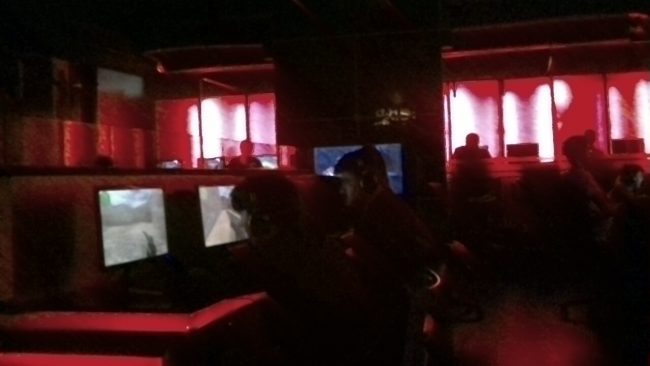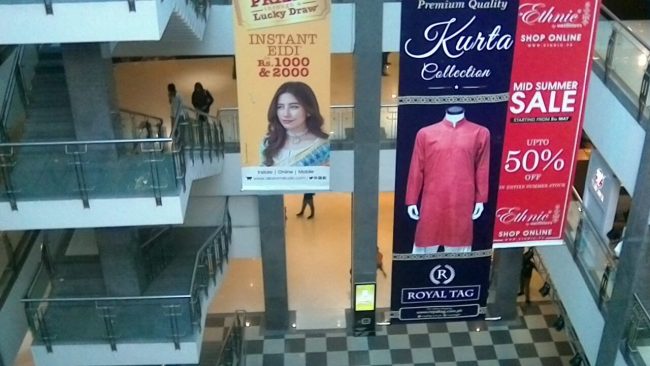 Front: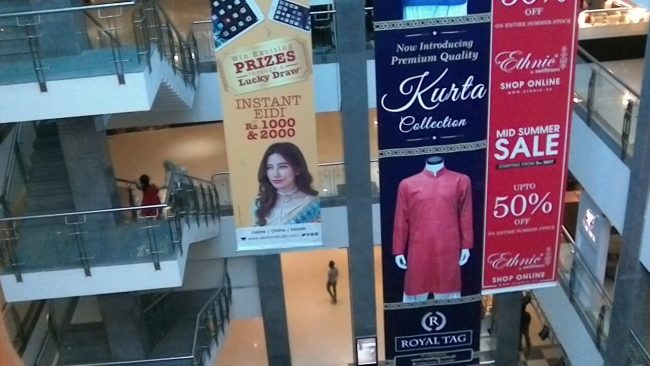 Conclusion:
All and all the Chuwi Hi10 seems to be a great 2-in-1 tablet with good specifications like intel's latest Atom series process, 64GB of built-in storage, 4GB of DDR3 RAM and a 1920×1200 resolution display. There's also option for a attachable keyboard so you can easily convert the tablet into a low-level notebook.
Since it's a tablet, yet running a Windows 10 OS, the experience wasn't something you'd find on a PC or Laptop, but to counter that experience, Chuwi is releasing a revised model of Hi10 with Android and Windows 10 dual boot so you can enjoy the Andoird OS and its tons of games as well. The drivers and ROMs will be available on the Chuwi's website but we're not sure if the dual boot configuration will be compatible or available for the previous-gen Chuwi Hi10.  We have contacted Chuwi on this and will update the post the post as we get a reply from them. And if the current models are compatible, we will also be updating the benchmarking sections.
Coming back to the Hi10 that's available right now, some improvements can be made with the next model, like re-positioning the speakers and better thermal solution and a better camera. And for some reason with the windows that comes installed with the Hi10, I was unable to download any games from the Windows Store, though this can be the issue with Windows itself as it's fully updated with the latest build.
Anyways, in the end, it all comes down to the price, and surprisingly enough, the Chuwi Hi10 is available for only $180 at our partner, Gea. Doesn't seem right? Right? Considering the Windows 10 alone costs 110$ on the official store, that would make out the cost of tablet only $70. Well we all know that companies with such offers uses OEM keys, but still from a customer's point of view, it seems like a hell of a deal! And to add more to that, Chuwi is selling their new Hi10 with Windows 10 and Android 5.1 dual boot for only $166.79 on sale!!
Considering all that, and especially the price, I would like to rate the Chuwi Hi10 4.5 out of 5 stars and award it "recommended buy" and "best value award"
Update: The previous Chuwi Hi10s shipped with Windows 10 doesn't support dual boot. Only the new Hi10s shipped with dual OS pre-installed supports dual boot. For further information, visit http://forum.chuwi.com/forum-52-1.html
Disclaimer: Chuwi provided me with the Hi10 so I could do a showcase and share thoughts on the product. All opinions are 100% mine and mine alone. For more information visit http://bit.ly/dbdisclose