We are influencers and brand affiliates.  This post contains affiliate links, most which go to Amazon and are Geo-Affiliate links to nearest Amazon store.
The future world of gaming is predicted in a way that if you thought of playing a game, you would be empowered to play:
The games you want

People you want to play with

Wherever, whenever you want, and thus

Choosing a device on which you want
The focus has always been on excellent user experience along with quality which Microsoft has planned to deliver with its upcoming service for the Xbox One console: the Project xCloud.  
Take some names: League of Legends and Dota 2, Game of Thrones, PokemonGo, etc.  whether single player games or multiplayer, these sci-fi fictions, imaginary monsters, intriguing adventures, scary dragons have taken the interest of the masses; making web-enabled games a pretty big deal!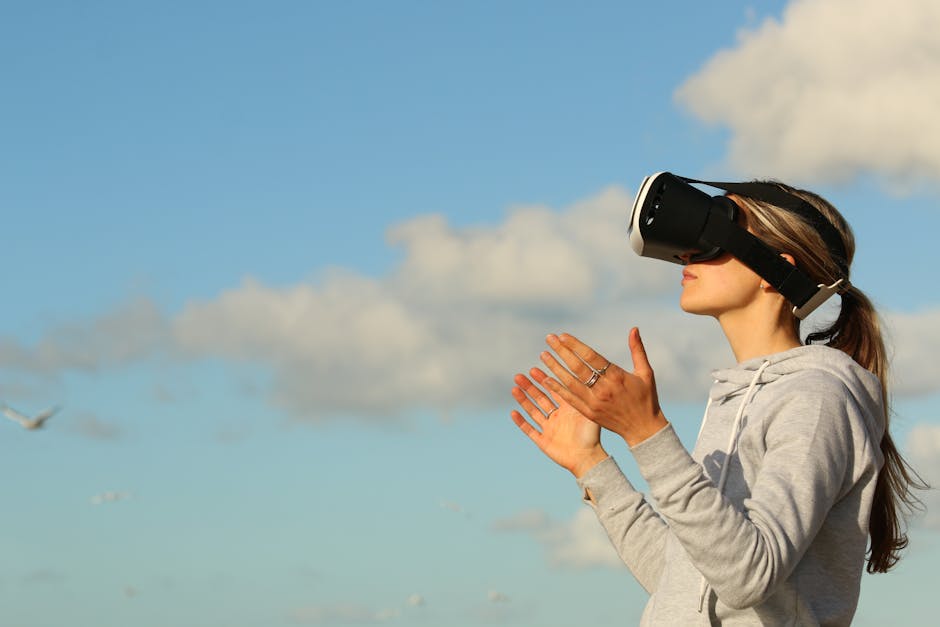 Talk about the big territory United States, the sole contribution of online games was $11.628 billion in 2018 where the count is predicted to increase up to $13.203 billion by 2023, by an annual growth rate of 2.6%.
Companies, whether large or small, never compromise on quality to be delivered to their customers and end users to gain their vote of trust. Today, a majority of them look upon EQMS software to keep no space for errors and disappointments while deploying their final product or even a prototype of an online game.
Take a rundown below focusing on how Microsoft handles quality in its upcoming Project xCloud.
# Gaming Ambitions of Microsoft
One might not have heard about some names with whom the company has made its collaboration for acquiring the gaming cloud objectives.
Let's get familiar now: Havok in 2015, Simplygon in 2017 and a recent alliance with PlayFab are its few undertakings where the goal is seen to achieve together what they have actually fantasized for.
The overlord is planning to launch its cloud gaming services those are created to benefit and entice developers and game publishers to use Microsoft's robust cloud gaming services.
At present, Microsoft's Azure cloud services are widely used across PS4 and Xbox and also a mobile game BlacAzurek Desert uses Azure virtual machines and databases for the enhanced service experience. The establishment wants to spread its services worldwide, thereby offering multiplayer experiences on the internet-enabled devices.
# Microsoft's New Gaming Vision Beyond Xbox
"Rightly said, Cloud Services are seen as the future of Games."
37 years ago, Microsoft in 1981 came with an MS-DOS game Microsoft Adventure and set the stage for many upcoming gaming adventures by the big name. Since then, one can witness broad changes in their efforts where the trending buzz is of Xbox and its revolutionary modifications.
Yes, it's true the big giant has been building a big move unveiling the ever-new gaming cloud division providing some exceptional gaming and console experiences when compared to the present one.
The Project xCloud is designed to facilitate the streaming of Xbox One games on e-devices, mobile phones and on computers where the programmers involved in the games coding will directly be able to integrate the support of  Project xCloud without any rework.
This new technique is made compatible with existing and future Xbox games (to be run on any e-device) by establishing custom hardware for data centers that will certainly improve console and platform experience
Microsoft has teased this dream from past years and has set firm motives to fulfill the dream of new cloud gaming division. Efforts have been made by them to forge powerful business paradigms to attract third parties by offering game pass facility and creating subscription-based products that can act as a win-win strategy.
# Microsoft To Outreach A Billion Plus Gamers Worldwide
Kareem Choudhry, a 20-year Microsoft veteran who has worked on Outlook, DirectX, and Xbox engineering, heads this gaming cloud division and believes that there are going to be two billion gamers globally where he and his team aims to reach every one of them. With the offering of gaming subscriptions and passes, they will continue to focus on user choice and experience.
Microsoft is known for delivering a high-quality experience in its products/services and will continue to retain its reputation in the digital entertainment sector with its exceptional concept of Project xCloud.
The project will leverage the cloud-based platforms and is currently busy fixing the low-latency video streaming hurdle using networking topology and video encoding/decoding latest technology. As video streaming stands out to be a major concern, the xCloud venture is working closely to optimize it for 4G and later for 5G networks.
The Last Say
This is just the tip of the iceberg of what online gaming could look like in the coming decades; a lot more is yet to discover and explore. The industry moves so quickly and has so many companies (big and small) invested in it that online gaming technology tomorrow could look much different than what it does today.
Google is no behind in the race of revolutionizing the gaming spectrum launching Project Stream which will bring high-end games (like Assassin's Creed Odyssey) on its Chrome browser.
The big giants have big dreams where they are leaving no stone unturned to improve the quality of gaming UX giving the best in the hands of the users. So get ready to be lost in the live streaming world of games, providing a jaw-dropping experience to the game lovers worldwide.
We are influencers and brand affiliates.  This post contains affiliate links, most which go to Amazon and are Geo-Affiliate links to nearest Amazon store.
I am interested in all things technology, especially automation, robotics and tech that helps change how society will live in the future.