We are influencers and brand affiliates.  This post contains affiliate links, most which go to Amazon and are Geo-Affiliate links to nearest Amazon store.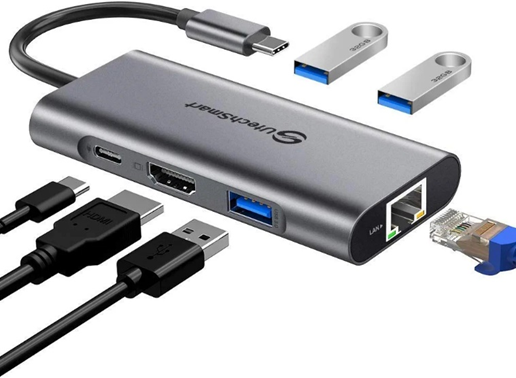 Looking for a USB C hub to increase the number of ports on your computer?
Laptops usually have a limited number of ports, but for most people, that's usually not a problem. If you are one of those who usually connect several devices to your laptop, surely the ports of your computer are not enough and that can prevent you from performing some tasks more quickly. You don't need to worry, to fix that problem you just need to use a USB docking station, they are easy to use and allow you to connect more devices using only the USB C port of your computer. You don't need to install drivers in most cases, just plug in and go, you'll be able to connect hard drives, keyboards, webcam, external monitors, and more.
You should be careful when trying to buy a docking station, some manufacturers use low-quality materials, so it is common to find hundreds of cheap USB C hubs. You also don't need to buy a giant USB docking station, unless you want to connect 10 hard drives, you're probably looking for something portable so you can take it anywhere without problems. Please note that USB C docking stations will only work on devices with native USB C (MacBook, Chromebook, Dell XPS, cell phones, and other devices with similar features).
The UtechSmart USB C 6-in-1 docking station is a perfect solution for those with devices with limited ports. It includes 6 ports of different types to increase compatibility, it is also easy to use and you do not need to install any drivers. It is compatible with most devices with native USB Type-C ports. Next, discover the most interesting features of this product.
Features of the USB C 6-in-1 Docking Station UtechSmart
6 ports so you can use most of your devices
The USB C UtechSmart docking station has 6 ports so you can connect most of your devices. You can find an Ethernet port, USB C charging port, an HDMI port, and 3 USB 3.0 ports. Using the USB ports you can connect hard drives, USB sticks, headphones, keyboards, mouse, and anything that needs a USB port to work. Using the Ethernet cable, you can get speeds of up to 1000Mbps, which is useful if you want to get the best internet speed, you know, the wireless speed will never be better than wired.
HDMI port supporting 4K HDR
Another feature of this USB C docking station is that it allows you to connect a monitor to your laptop, you must use the HDMI port. Best of all, the HDMI port supports 4K HDR, allowing you to improve the quality compared to most USB hubs that only offer 1080p quality. Note that your monitor or TV must support 4K quality if you want to take advantage of this feature.
As I mentioned earlier, the UtechSmart USB C docking station includes a USB 3.0 port and an Ethernet port. You can achieve blazing-fast transfer speeds of up to 5Gbps, allowing you to transfer files quickly. You can also use the USB C port to charge cell phones in a much faster way.
You can buy this item here on Amazon
We are influencers and brand affiliates.  This post contains affiliate links, most which go to Amazon and are Geo-Affiliate links to nearest Amazon store.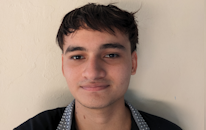 My name is Joel! I love to read, I go to university like most people my age.
In my free time I usually train boxing, I love music, I also know how to play the guitar and the harmonica.