We are influencers and brand affiliates.  This post contains affiliate links, most which go to Amazon and are Geo-Affiliate links to nearest Amazon store.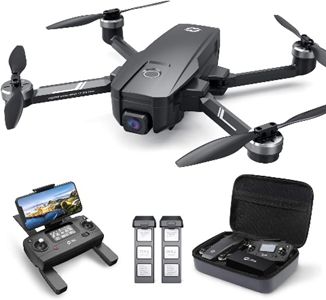 Looking for a high-quality foldable drone to take stunning recordings?
Drones are remote-controlled vehicles that have become increasingly popular in recent years, not only because they are incredibly fun for children and adults, but also because they have noticeably improved in many aspects such as video quality and battery life. Obviously, not all drones work the same, if you pay little, you will get what you pay for, so not always a cheap drone is the best for an adult. Drones allow you to obtain recordings that would be impossible with a traditional camera, so they are widely used in weddings, natural landscapes, and all kinds of aerial recordings.
As I mentioned earlier, there are drones of different prices and each price range offers different features. If you are looking to get professional recordings, then prepare your wallet because you will surely spend more than $ 1000 and that is a considerable amount if you have never owned a drone. Luckily you don't need to spend too much money to get a good quality drone, you can find a good quality drone available for $300, but keep in mind that even though the drone's features are good, the video quality won't be as good as a high-end drone.
The Holy Stone HS720E drone is an excellent option for adults and beginners looking to learn how to use a good quality drone, but without spending more than a thousand dollars. With this drone, you can get incredible and fun recordings so you can publish them on your favorite social network. It has a long battery life so you can use the drone without worrying about recharging it. Below, discover the most interesting features of this product.
Features of the Holy Stone HS720E drone
If you're looking for a drone to be able to get recordings of the best quality, then the Holy Stone HS720E is what you need. This drone with a Sony sensor, allows you to obtain an image quality of up to 4K (3840 x 2160), which is surprising if you consider that it only costs $300. Although 4K quality is best if you want your videos to be viewed in more detail, you should know that using this resolution will mean that they will take up more space on your SD card. The Holy Stone HS720E also allows you to record in 1080p, so if you use this resolution, the recordings will still look great. Please note that the SD card (maximum capacity of 128GB) is not included.
Worried about the drone losing signal? No need to worry, the Holy Stone HS720E runs on 5Ghz technology, which is much more stable than the 2.4Ghz transmission, allowing you to use the drone at a farther distance without worrying about the signal. You can use this drone at a maximum distance of up to 1640 feet for FVP transmission and up to 3277 feet for transmitter (maximum height of 394 feet). Keep in mind that the video stream will be lost sooner, so the drone may be able to go further, but you may not want to use the drone without the video signal on your phone. Remember that your cell phone must be compatible with the 5Ghz Wi-Fi connection, otherwise, there may be some problems, you should not worry, most modern cell phones are compatible.
If you plan to use the drone for a long time then you need high-performance rechargeable batteries. The Holy Stone HS720E includes 2 rechargeable batteries that allow you to use the drone for 46 minutes (23 minutes for each battery), which is almost 50% more than cheap drones and even a lot more than some more expensive drones. The drone allows you to use a lot of smart features such as the possibility for the drone to automatically return home using GPS technology. You can also stop the drone at a specific height, allowing you to get amazing recordings. Other features such as "follow me" are also available on this drone.
You can buy this item here on Amazon
We are influencers and brand affiliates.  This post contains affiliate links, most which go to Amazon and are Geo-Affiliate links to nearest Amazon store.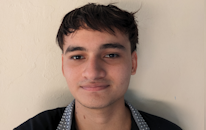 My name is Joel! I love to read, I go to university like most people my age.
In my free time I usually train boxing, I love music, I also know how to play the guitar and the harmonica.