We are influencers and brand affiliates.  This post contains affiliate links, most which go to Amazon and are Geo-Affiliate links to nearest Amazon store.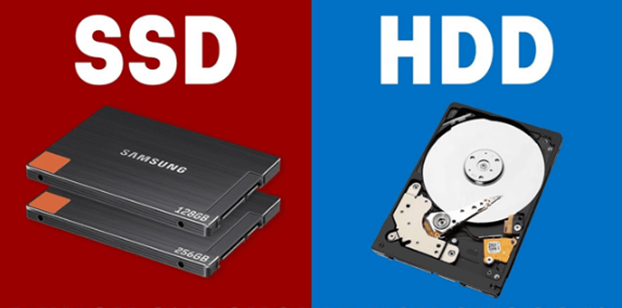 Looking for more storage to save your games and don't know which is the best? Surely here you will find the answer
If you are one of those who usually play many games on your computer, you will surely know that current games are usually heavy, which can quickly end up with the internal storage of our computers. Fortunately, external storage is an option that can help us save any file without using the internal storage of our computer, so most players usually use a portable SSD or a portable hard drive, but which is the best and why?
To know which is the best external storage you have to know how an SSD and an HDD work, both can store files, but they work in different ways. The HDD hard drive was widely used a few years ago because it is cheap, but working mechanically, the reading speed is slow compared to an SSD. The advantage of the HHD hard drive is that it is much cheaper, so you get more storage for a lower price compared to the SSD. The solid-state SSD unit is the opposite, it is more expensive if you compare it with the HDD, but the reading speed is incredibly superior, which helps programs run much faster and of course, you can also transfer files faster. You should know that an SSD works electronically, so it is more resistant to accidental shocks.
The question is, do you prefer quality or quantity? Both work and can save games, movies, pictures, shows, and more. Performance in games won't decrease if you use an HDD, but the loading time will be slower, so FPS should be maintained without any problems. Next, I will show you 2 options that you should consider if you are looking for a good-quality SSD or HDD.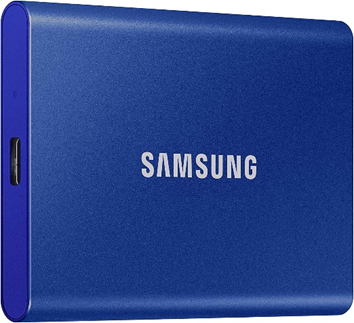 If you are looking for reliable external storage, then Samsung T7 solid state drive is what you need. With an incredible transfer speed of up to 1,050 MB/s, allowing you to transfer large files quickly. It's also incredibly fast to run programs and games, so it's ideal if you don't want to wait too long to start enjoying your favorite game. The Samsung T7 can be useful for editing videos because it has up to 10 times faster read and write speed compared to most HDD hard drives. Ultra-fast transfer speeds of up to 1050MB/s require your computer to support USB 3.2, otherwise, performance will be lower (although still fast). It supports USB 3.0, but as I mentioned earlier, if you want to get the best performance, your computer should have a USB 3.2 port. The Samsung T7 SSD is available in 3 capacities (500GB, 1TB, and 2TB).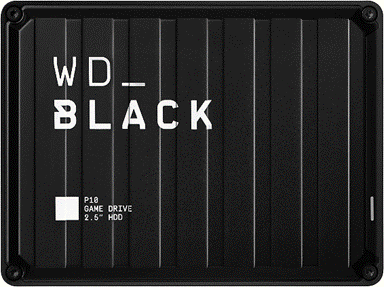 The WD_BLACK 5TB P10 is the perfect choice if you don't want to spend hundreds of dollars for storage that you will only use to store games. This HDD hard drive has an incredible 5TB capacity and do you know it's the best of all? It's available for just $100, which is up to 5x cheaper compared to a portable SSD. The transfer speed is up to 140 MB/s, which is a bit slow compared to an SSD, but quite a bit higher compared to other HDDs. You should not worry if your PC does not include a USB 3.2 port, the WD_BLACK 5TB P10 works with USB 3.0, which is included in most computers, although you can also use it in a USB 3.2 port and get the same performance. It is also compatible with Windows, Mac, PlayStation, and Xbox. You can save more than 120 games (based on a weight of 36GB per game). Buy with confidence, the manufacturer includes a 3-year warranty.
We are influencers and brand affiliates.  This post contains affiliate links, most which go to Amazon and are Geo-Affiliate links to nearest Amazon store.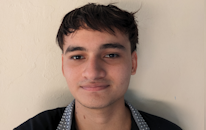 My name is Joel! I love to read, I go to university like most people my age.
In my free time I usually train boxing, I love music, I also know how to play the guitar and the harmonica.