We are influencers and brand affiliates.  This post contains affiliate links, most which go to Amazon and are Geo-Affiliate links to nearest Amazon store.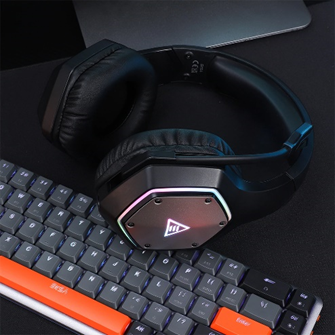 Looking for a wireless headset to enhance your gaming experience?
If you are a casual or professional player, then you will know the importance of having good headphones, not only because they allow you better comfort while playing, but because some headphones can offer you advantages over other players. This is achieved thanks to the fact that the latest headphones released by the brands include 7.1 surround sound, which is a new function that allows you to better hear the movements of the players, so the chances of winning in competitive games increase considerably. Remember that gaming headsets should be comfortable enough so you can wear them for hours without noticing any tiredness, so you can enjoy your favorite game without discomfort.
As I mentioned earlier, hearing aids should not only look good, but they should also offer good features, otherwise, you might not get the best performance. Surely you like wireless headphones, but it is very important that they offer an almost non-existent latency time, you know, the latency in a headset can be decisive in competitive games. It may seem somewhat surprising, but the 2.4 GHz connection usually offers lower latency, unlike Bluetooth. It is also important that the headphones include a microphone, so you can communicate with your friends.
The EKSA E1000 WT wireless headphones are a great option to consider if you are looking for the best quality headphones at an affordable price. They include a lot of amazing features so you can get the best performance in competitive games. Designed for professional and casual gamers. Next, discover the most interesting features of this product.
Features of EKSA E1000 WT wireless headphones
Latency of less than 30ms
As you know, some wireless headphones can offer up to 100ms of latency, which can be a problem if you usually play competitive games. For the EKSA E1000 WT that's not a problem, the 2.4Ghz wireless connection offers an incredibly low latency time of only 30ms, so it's much better than most wireless headphones that work with Bluetooth. Not only can these headphones work wirelessly, but you can also use the 3.5mm wired connection (included) in case you forget to charge the headphones (which is unlikely considering the battery life is amazing).
1500mAh rechargeable battery
Do you usually play for many hours? That's not a problem for these wireless headphones, the 1500mAh rechargeable battery allows you to use the headphones for 36 hours continuously, so if you only play a few hours a day, then you'll likely only have to charge the headphones once a week. Fully charging the hearing aids will only take 2.5 hours, which is incredibly fast considering it offers up to 36 hours. That's not all, you'll likely forget to charge your earbuds at some point, so you'll be able to get up to 3 hours of charging your headphones for just 10 minutes.
7.1 surround sound and noise-canceling microphone
To enhance the competitive gaming experience, you can turn on 7.1 surround sound, which dramatically improves sound quality in competitive games. Surround sound is supported on PC, laptop, PlayStation, and Xbox One. The EKSA E1000 WT wireless headphones include a high-quality detachable microphone, which has a noise cancellation function, so if there is usually a lot of noise in your home, surely that function will work perfectly, so you can communicate with your friends in a much more comfortable way. These headphones are great for gaming and will also work well for listening to music because they have 3D stereo mode.
Buy from EKSA Direct! or You can buy this item here on AliExpress
We are influencers and brand affiliates.  This post contains affiliate links, most which go to Amazon and are Geo-Affiliate links to nearest Amazon store.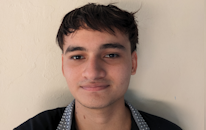 My name is Joel! I love to read, I go to university like most people my age.
In my free time I usually train boxing, I love music, I also know how to play the guitar and the harmonica.