We are influencers and brand affiliates.  This post contains affiliate links, most which go to Amazon and are Geo-Affiliate links to nearest Amazon store.
If you've tried a drone before, you know they're too much fun, but, while some budget drones offer good features, the video quality can never compare to a high-end drone, which can be a problem if you plan to post the recordings to your favorite social network. High-end drones not only have superior video, it also has a longer lifespan and of course, much more advanced smart features.
You might think that high-end drones are only designed for experts, but that's not entirely true, most brands are responsible for designing easy-to-learn remote controls, although it is recommended that you have used a drone before using a high-end drone. It is not as if you were going to crash the drone the first time you use it, professional drones are much more stable and safer to use, but if you have previously used a drone, it will surely be much easier to learn how to handle the controls.
So, here are 3 professional drones for you to get amazing 4K recordings. They offer amazing image quality, so you can publish them on your social networks. Keep in mind that the price of these drones is high, but it is worth it if you are looking for a drone with good features. Below, discover these 3 amazing drones.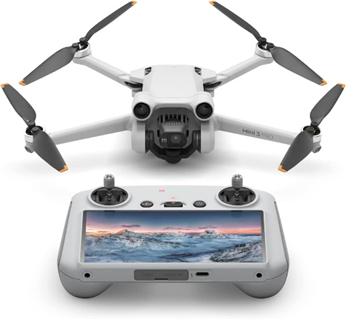 The DJI Mini 3 Pro is an ideal drone for those looking to obtain professional image quality, but at the same time easy to use. This drone is one of the most popular of the renowned DJI brand. You can get incredible recordings in 4K 30/60fps, so you have nothing to envy over the most expensive drones. The DJI Mini 3 Pro also lets you take high-quality photos with 48MP resolution. You can control the drone safely as it has smart features such as three-way obstacle detection, which almost completely reduces the chance of an accident occurring. It can also record time-lapse, vertical videos, object tracking, stunts, and many smart features so you can have fun and get the best recordings. The rechargeable battery offers a 34-minute usage time, which is fine but might be better if you compare it to other lower-priced drones. The weight of this drone is only 249g, which makes it easy to carry.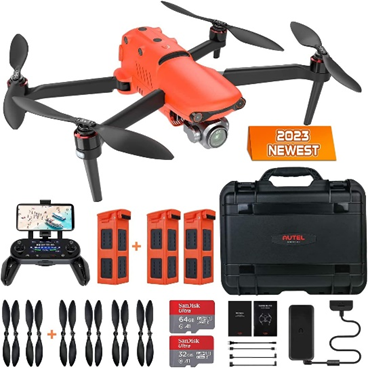 The Autel Robotics EVO 2 Pro is a drone with impressive image quality since it not only allows you to record in 4K but also in 6K, which guarantees you recordings with more details. You don't have to worry about the fluidity of the recordings, it is normal to think that recording in 6K is a bit exaggerated, but this drone is powerful enough to record smoothly at 5.5K 60fps or 4K at 120fps. Another incredible feature of this drone is its omnidirectional security system, which has 12 sensors per computer and 2 additional sensors, ensuring that the drone can detect and dodge objects safely. The drone is also equipped with 2 landing lights that help detect objects accurately. The battery of this drone is quite amazing if you consider that it can record in 6K, the 7100 mAh rechargeable battery allows you to use the drone for up to 40 minutes, and it also includes 2 spare batteries. The range of this drone is up to 5.59 miles (9km). You can also find additional accessories and spare parts so you can get the best performance.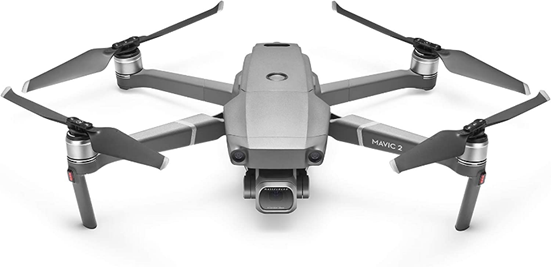 The DJI Mavic 2 Pro is the perfect drone for those looking to record cinematics in the best quality. If you're familiar with DJI drones, then this is a great option if you're looking to get 4K video recordings. It is equipped with a Hasselblad L1D-20c camera, which allows you to take amazing videos and photography at 20MP. The high-quality camera also allows you to get sharp photos with an adjustable ISO from 3200 to 12800. The recordings will also be ridiculously stable so you can get professional videos, which you can then post on your favorite social network. Another feature of this drone is that it is incredibly fast, the drone can move at a speed of up to 48mph (77km/h). The batteries offer a usage time of up to 31 minutes, which is not so surprising, but keep in mind that this drone has state-of-the-art smart features, so the battery consumption is higher compared to other drones. The maximum storage that this drone can support is 128GB (it has an internal storage of 8GB). Another thing you should keep in mind is that you will need to use your cell phone next to the remote control, using the "DJI GO 4" application (available on IOS and Android).
We are influencers and brand affiliates.  This post contains affiliate links, most which go to Amazon and are Geo-Affiliate links to nearest Amazon store.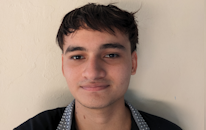 My name is Joel! I love to read, I go to university like most people my age.
In my free time I usually train boxing, I love music, I also know how to play the guitar and the harmonica.