As someone who regularly backs up my movies and often my own YouTube Videos (or YouTube Downloads) to DVD, I had trouble finding software that could convert any media and burn it into DVD chapters.  ConvertXtoDVD is one of the best software solutions for burning any type of media file to a DVD disc.
With ConvertXtoDVD its simple, you just open the software and then add the video file you want to burn to a DVD.  It will provide you with some basic options and show you length of time, file size and allow you to rename the DVD and Chapters.  You can add multiple AVI or other file types and turn each file type into its own chapter.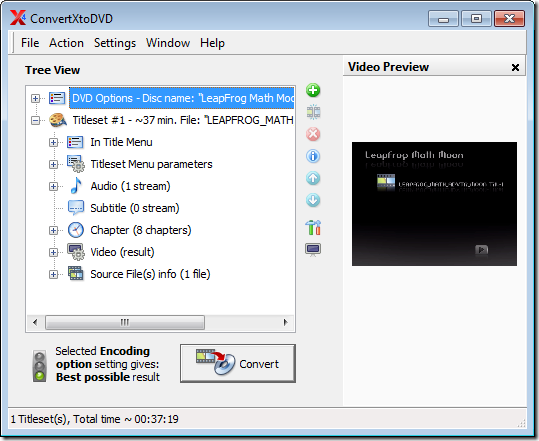 ConvertXtoDVD supports burning the following media file types to a DVD format:
.avi
.divx
.mpg
.mkv
.wmv
.xvid
.tivo
.flv
.swf
.mpeg
.mpg
.mov
.mp4
Many more formats are also supported and you can see the full list from the vendor product page.  You can also use ConvertXtoDVD to backup your TiVO files and burn them to DVD for permanent archiving.  The program even allows you to download and add custom subtitle channels so you can take any recognized video file on opensubtitles.org and add a subtitle track to the file.
The program supports a variety of custom DVD menu's you can choose from: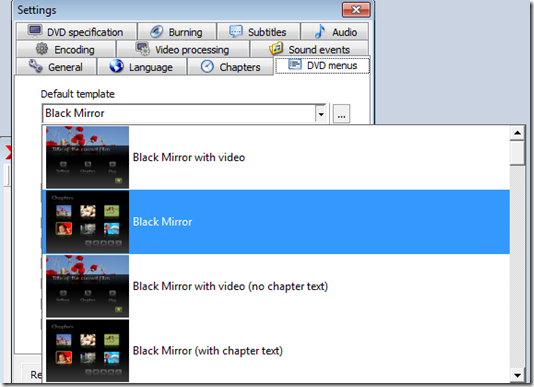 If you are looking for a program that can burn any video file you can download or create to DVD, then ConvertXtoDVD is fast and easy to use.  The program currently costs $49.99 retail but if you enter the custom discount code VSO-PDC1-BOO in the coupon area you will get 20% discount.  Hurry up, this discount code ends Nov 02, 2010.
-Dragon Blogger