As a technology blogger I particularly enjoy networking with and finding other tech blogs online.  This is one reason why I am happy to share with you Craving Tech which is a technology blog that is most similar to my own site in content and niche but equally as high quality.

Craving Tech is run by Michael Aulia who is a software research and development manager in the IT field and we both share our love of tech through our articles.  I noticed he talks about the 286 being his first computer, but I can one up him with the Commodore 64 I bet!
Whether it's hardware information, gadget articles, software reviews and even articles showcasing free software licenses you can find enough tech articles on this site to keep you busy for hours as I do on a weekly basis.
When I want to take a break from writing tech articles and just want to read something, Craving Tech is a site I frequent.  I really also enjoy the layout of the site which is very clean and easy to navigate for readers.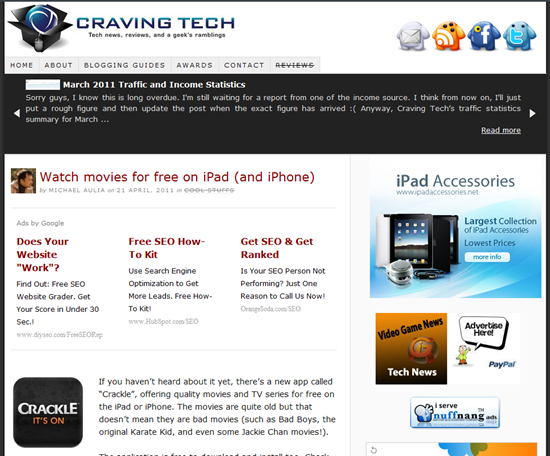 If you are a tech enthusiast you should be on Craving Tech right after you read this article and let Michael know you found his site from my review.
-Justin Germino