Kingston Technology was awesome enough to provide us with yet another USB Flash Drive to giveaway to one lucky reader. This one is the Kingston DataTraveler Locker+ G2 and is designed for people who need to keep the data stored on their USB Flash drive secure.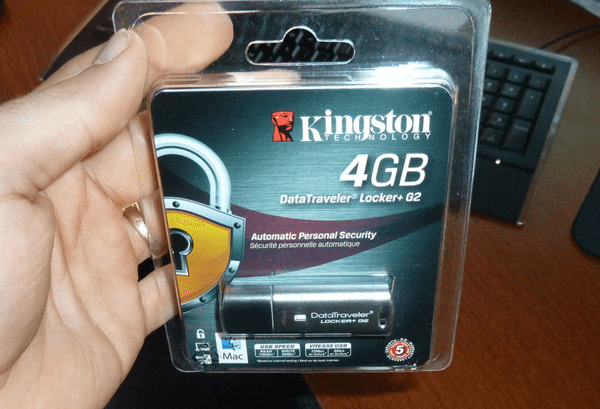 Now, this drive isn't built for speed due to it's security on the fly, and claims to have 10MB/s read and 5MB/s write speeds. But what it lacks for in speed, it makes up for in security features.
The Kingston DataTraveler Locker+ G2 features the following:
Hardware Encryption
Password set at first use
Formatting / deleting all data if bad password entered 10 times
No software required to setup
Works with PC or Mac interchangeably (same drive)
Remember, your password is the key to keeping data secure, make one secure enough not to be known by someone, but not so secure you forget it and wipe your own data :)
Enter now if you want to win this 4GB Secure USB Flash Drive from Kingston Technology.
Winner
The winner of the 4GB USB DataTraveler Locker G2 flash drive was Starletta from Indiana. Congratulations.

What types of data would you secure?  I personally see this more for backing up your financial records, documents that contain sensitive information (lists of account numbers…etc).